Royal Enfield Himalayan Odyssey 2012 Is Here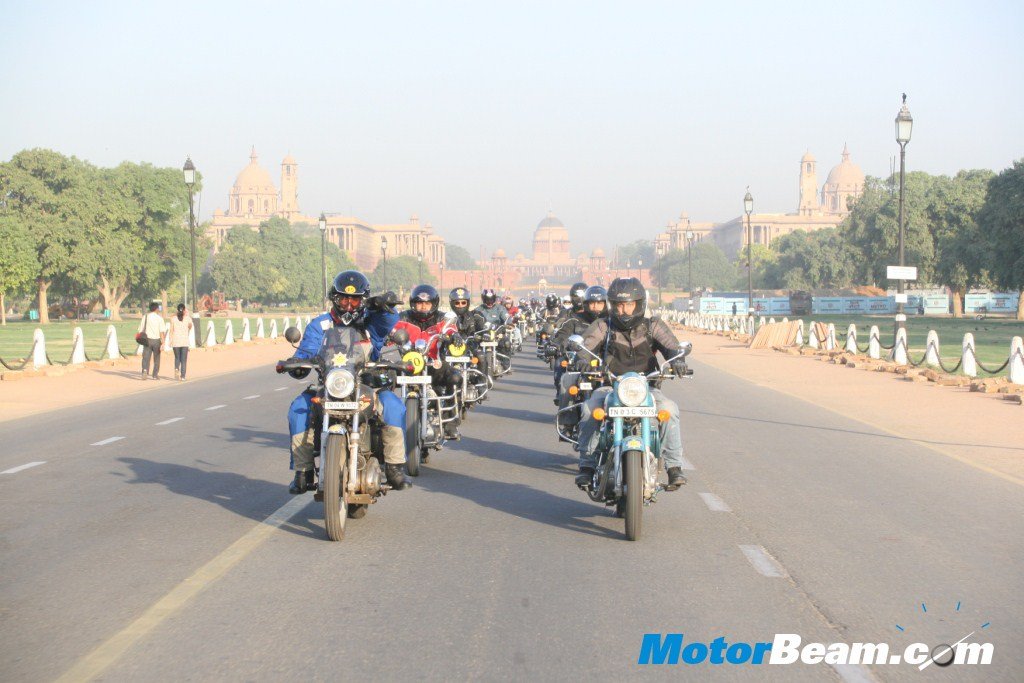 Freezing temperatures, low oxygen,  rocky terrains, narrow passes and to all this let's add a bunch of 59 Royal Enfield bikers from across the world. Wouldn't that be a dream for most of us who love adventure and who love to take challenges. Well, the opportunity is right here. After eight successful years of promoting adventure biking, Royal Enfield is back with its ninth edition of Royal Enfield Himalayan Odyssey 2012.  It would be the most desired trail for enthusiasts as the organisers make the whole trip more and more challenging every year.
So, what's the plan? The journey would begin on 23rd of June 2012 from New Delhi. The initial phase would be smooth and as they move on, the trail would become tougher with off road rides. The Odyssey would cover three mountain ranges and six passes. The bikers would ride on the road from Manali to Leh. Once they reach Tanglangla, they would be at an elevation of 5359m. What is special about this? Well, this place is the second highest pass in the world. Now didn't that grab your attention?
Once they cross Baralacha La , the riders will reach Khardung La which happens to be the highest motorable road of the world which lies at an altitudeof 17,380 ft above sea-level. This is known to be every biker's dream destination. Surprises do not stop there. After covering the snowy mountains, the trail would lead to the Sanddunes of Hunder. This place is known for the double humped Bacterian camels.
Well, it does not end here. Further the bikers would be taken to the high waters at Tso Kar. It would be a lifetime experience as the bikers would camp by Tso Kar lake. Then they would be taken to Water-Crossings of Zingzingbar, K2K- Kaza to Keylong, Kunzum La, Gata Loops and finally petrol station at Tandi bridge. The trip would end with the bikers reaching Delhi on 8th July 2012. Looks difficult? Well, it is for those strong hearted souls who can take every challenge audaciously. This trip would be a test for them to test their physical endurance and mental capabilities. So how many of you are game?