Honda CBR250RR Is Twin-Cylinder Bike Set For Launch Soon
Honda is planning to catch up with its fellow country competitors by launching a twin-cylinder engined quarter-litre motorcycle. The return of the CBR250RR is not a long wait anymore.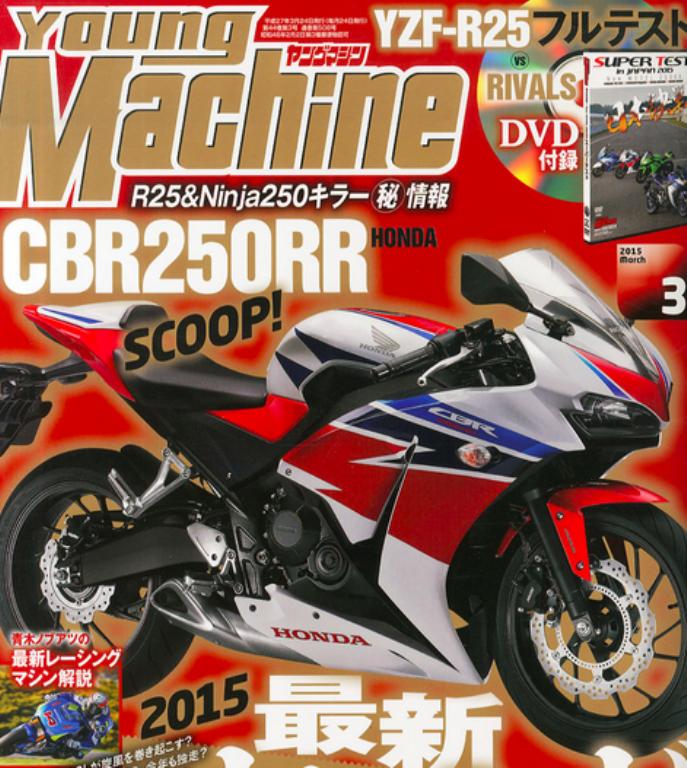 Earlier today we reported on Honda's plans to launch the updated CBR250R in India, instead of the CBR300R and that was disappointing indeed. However, there is some good news too. According to Japan's Young Machine magazine, the Fireblade maker is working on the CBR250RR which is a twin-cylinder engined bike set for a global launch soon. Honda is known to reply quickly to rivals and when both its Japanese peers are offering twin-cylinder bikes, why will Honda stay behind? Kawasaki and Yamaha's twin-cylinder offerings in the quarter-litre space are the Ninja 300 and R25/R3 respectively.
The 2015 Honda CBR250RR (codenamed K64A) will be made for markets like Indonesia and India where there is an increasing demand for such kind of motorcycles. Indonesia's tax rules favour sub 250cc bikes and thus Honda plans the CBR250RR and not the CBR300RR but the possibility of the near latter in the future can't be ruled out. The above rendering isn't quite accurate as one can seen a mix of CBR300R and CBR650F, an unlikely design combo. Knowing Honda, C-ABS will be offered as standard on this bike which is likely to be pitched aggressively against its rivals.
The big surprise is the engine configuration, Honda is likely to use a V-Twin layout and not a parallel-twin design for the mill. Certain reports suggest that Honda could plonk the VTR250's powerplant in the CBR250RR. The said 249cc mill produces 32 PS of peak power at 10,500 RPM and 23.5 Nm of peak torque at 8500 RPM, matched to a 5-speed gearbox. But looking at the engine configuration, we doubt this motor will be used. Meanwhile Kawasaki is working on an in-line 4 quarter-litre bike and KTM too is set to launch a twin-cylinder 250.