Honda City Automatic Review By Dilip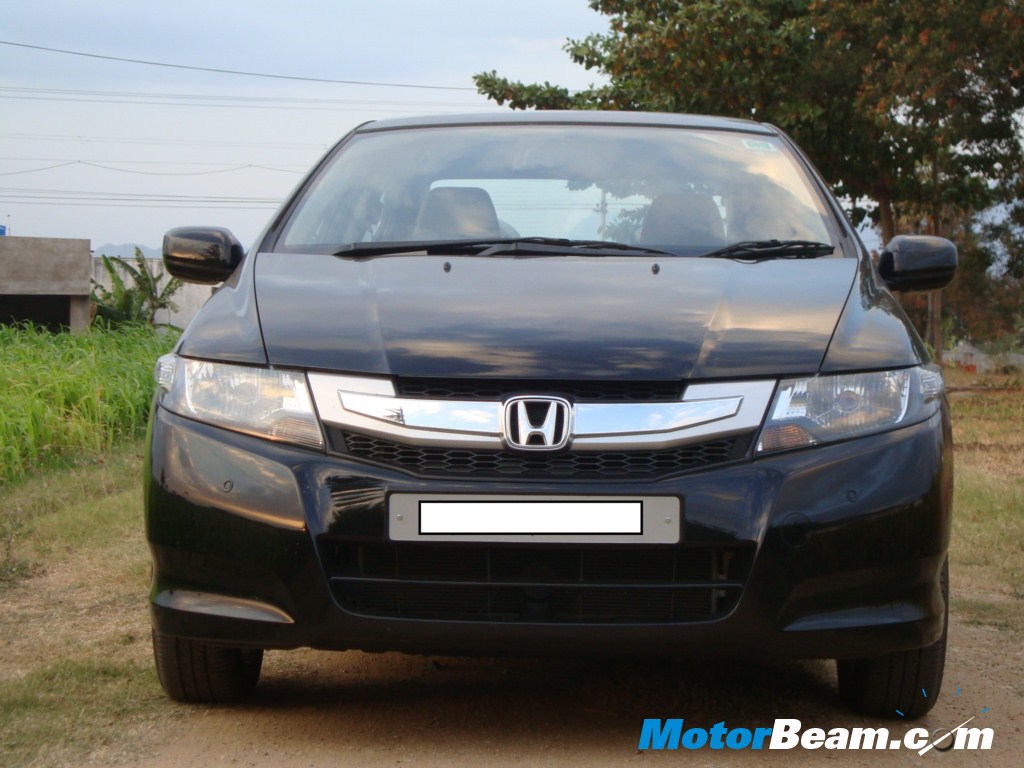 In this article I am going to share all my thoughts about my All New Honda City which I bought by April 2009. Before this I drove a Honda City GXi and you can say that I am a die hard Honda City fan. There is something special about the Honda City in terms of price and the features it offers. I believe that with this car you reach a saturation point in terms of comfort travel experience. I have test driven Mercedes C-Class and a lot of other cars. In my experience, as you move from the smallest/cheapest car, say Maruti 800 to higher versions, you will note a significant improvement in comfort and driving experience as you spend more and more. But when you spend nearly 10.5 Lakhs for a Honda City Auto Trans. version, you reach a saturation point in comfort.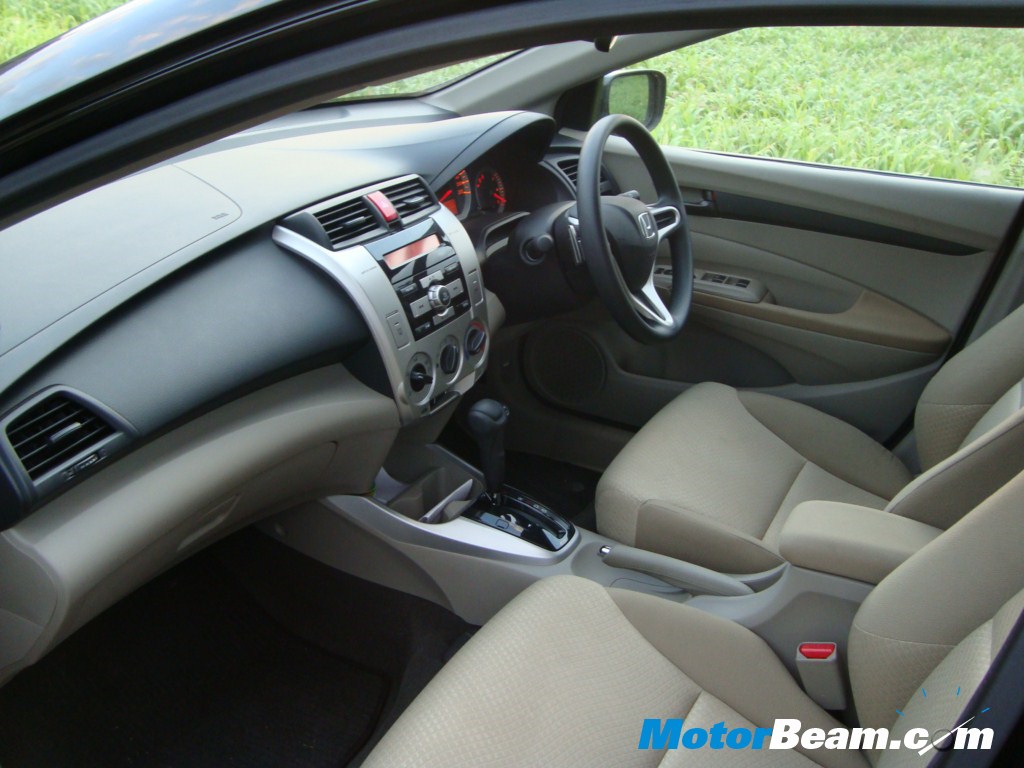 When you go for higher end cars, the marginal utility with every additional lakh spent reduces exponentially. Say for example you can get a Honda Civic AT for 15 Lakhs. For additional 4.5 lakhs, the level of benefits that you get is very less (if you keep social status thing aside). For 4.5 Lakhs, you could buy almost a decent small car. I may be a little biased towards my Honda City because I love it so much, but this is just my opinion. I am no where near to an auto expert and you should not consider this as professional advice. Disclaimer given upfront.
First, I was planning to buy a Civic. Auto transmission was very important for me because I am a lazy person who does not want to keep changing the gears. But Civic came to 15 Lakhs when you choose AT. I also had a love for VW Jetta Comfortline which costed around 18 Lakhs. I was confused whether to spend an extra 3 and go for VW or settle with the Civic. This internal debate was going on inside my mind for several months and I was postponing my purchase. One day I realized that I cannot keep driving my old Honda City GXi manual transmission anymore and I felt a need to buy a new car immediately.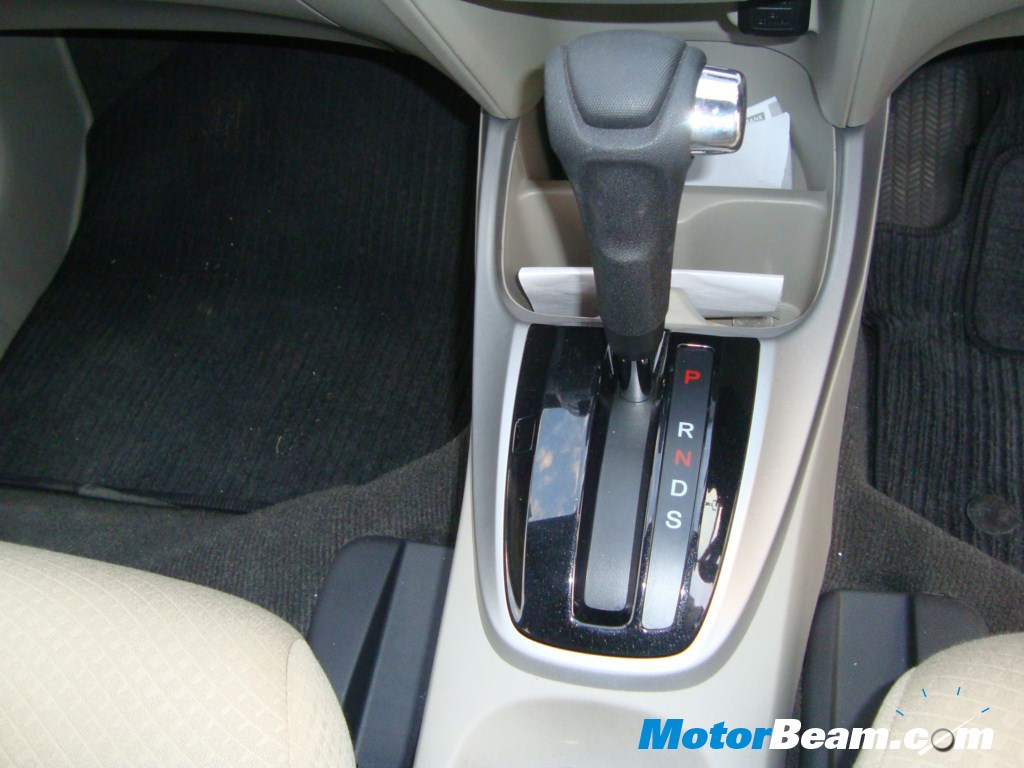 At that time the New Honda City was launched just 1-2 months back and I decided to take a test drive. I had a preconceived notion that the New Honda City will not be much different from the old one in terms of comfort or performance and I also had an opinion that Honda has just changed the looks to bring some buzz and boost the sales. But when I had the test ride, my notions blasted away. The first thing that I noticed was that the seating position has been improved significantly and my thighs rested comfortably, which did not in my old Honda City. I am 5 ft 11 inches now. The second thing I noticed was that the suspension has been improved. It felt as if I was gliding on the highway and I was feeling like I was driving a German SUV! (Well, thats a bit of overstatement!). Since the price was significantly lower than Civic and Jetta, and also cars were depreciating assets… I decided to invest in Honda City AT.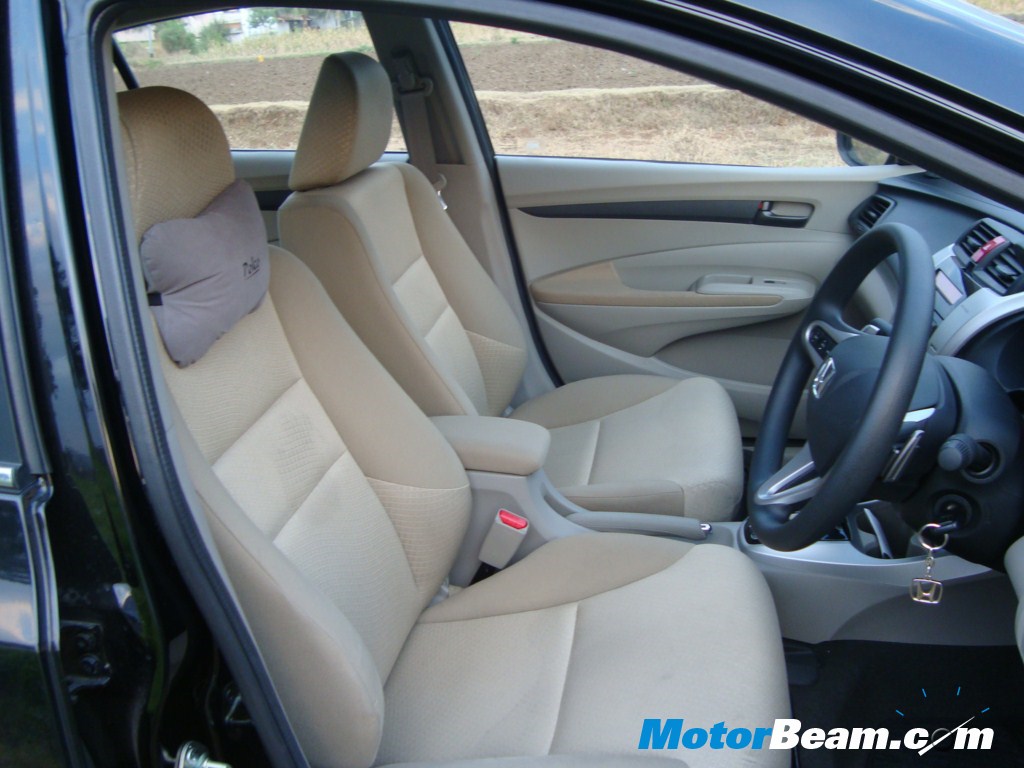 The Automatic Transmission system comes with Paddle shift and is "intelligent". For example when you are driving the car in the Drive mode at 5th gear in a highway and if you suddenly want to overtake a truck, in manual transmission vehicles we change gear from 5th to 4th and then accelerate. Here in AT you just need to press the accelerator a little more in a quick manner and the car will know that you are in need of sudden acceleration and automatically change the gear to 4th and after you overtake it will change to 5th again. I am not sure whether its the same in other AT cars, but this I find very fascinating.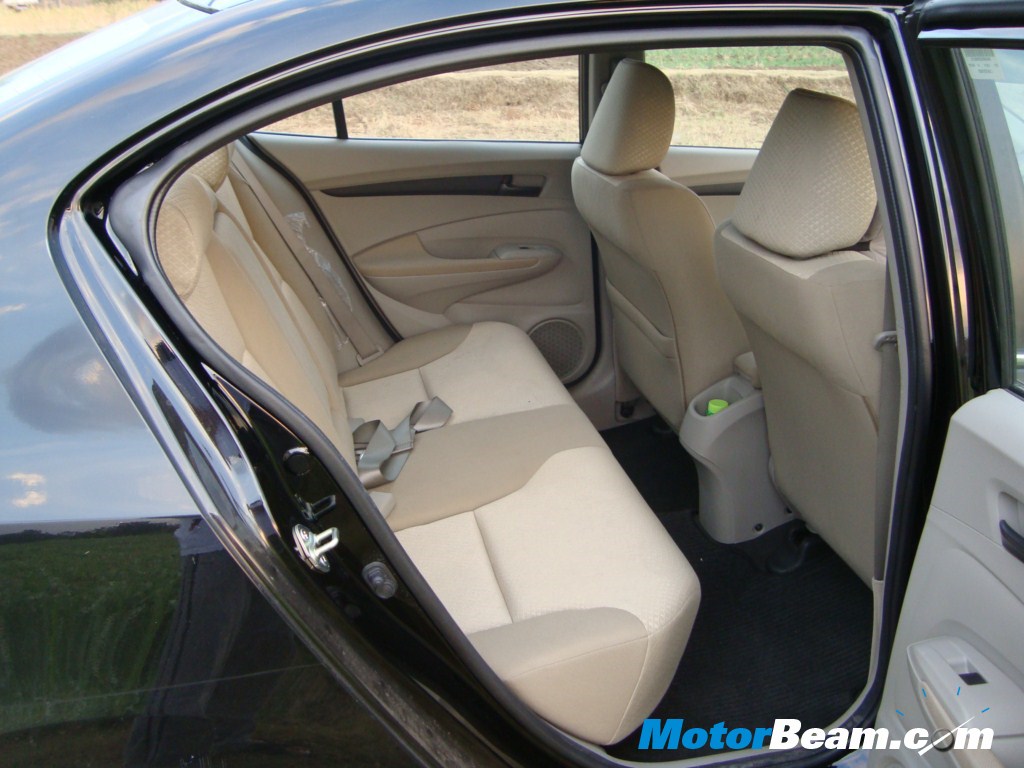 I am not satisfied with the interiors much, but for the price this is what you will get. I am planning to install leather seats soon and perhaps then the interiors will look a bit better. I am more inclined towards exterior style and performance of the car. I have put a lot of accessories in my car. Since I downgraded my buying decision from the Civic, I was ready to spend some extra bucks to make my car look unique. Here's the list of upgrades/accessories I have made.
Front Grille – 16k
Door Sash Molding – 16k
Rear Spoiler – 15k
Side Protector – 4k
Parking Sensor – 4k
Sport Pedals – 1.5k
Original Honda Alloy Wheels – 57k!
Pillow x 2 – Rs.650
Seat Belt Pad – Rs.500 Approx.
Trunk Garnish – 4k
Chrome Finish for Silencer – 2k (I guess)
Now my car looks very very unique. The front grille changes the look of the car so much that sometimes people wonder whether it is a Honda City. The changes I have made allows me to express my individuality and I think these exorbitantly costly addons are an investment to my personal brand image. Well, this is so irrational… I know.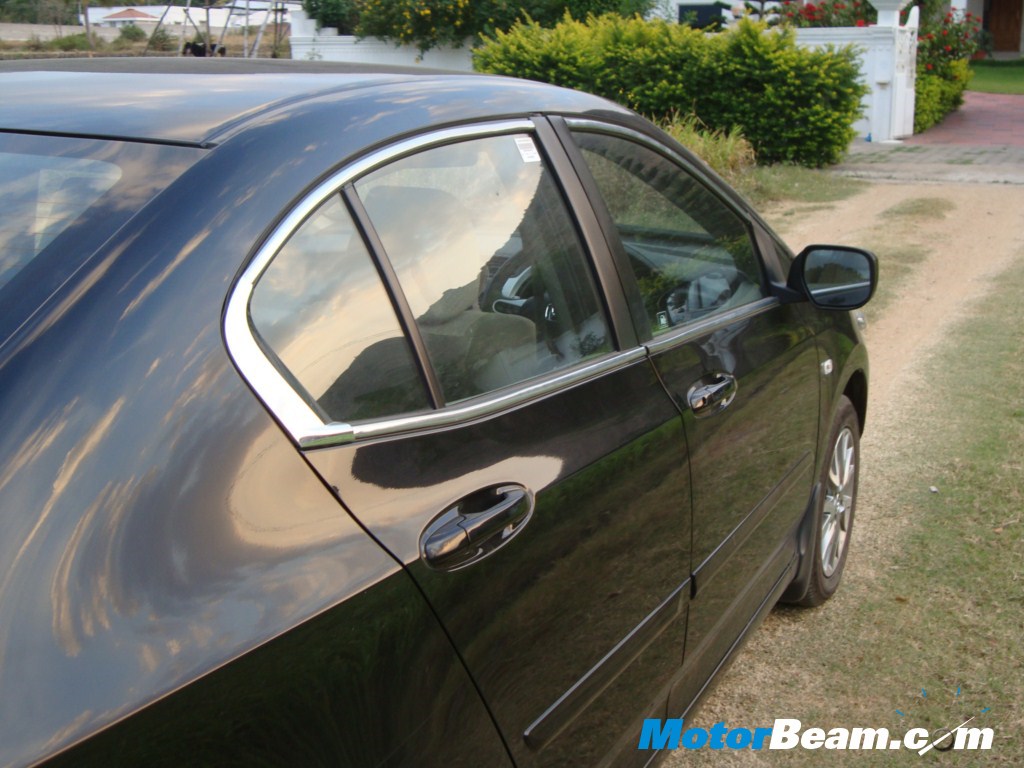 I am getting a mileage of 13kmpl on the highways and 11kmpl in city. I am satisfied with these numbers. If you go for a manual transmission version, the numbers will be a little high… I guess 14/16. You can only put high octane speed/power petrol. Occasionally you can put normal petrol in case of emergency as I once did but there is a sticker on the fuel tank lid which say Only Speed or Power Petrol.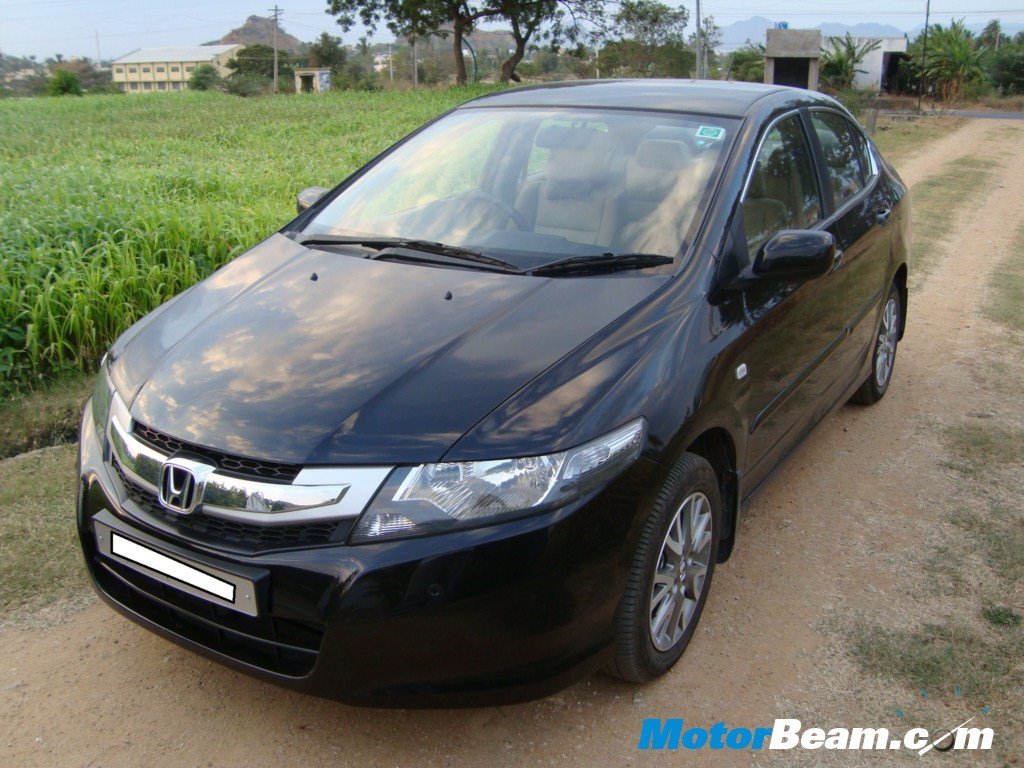 After the new Honda City was launched, another version of the same car was launched in another 2-3 months. This new version has beige interiors, chrome handle bars and 5 spoke alloy wheels. I did not like that alloy wheel very much. My 14 spoke alloys look much better. (Of course it costs like hell, it has to!).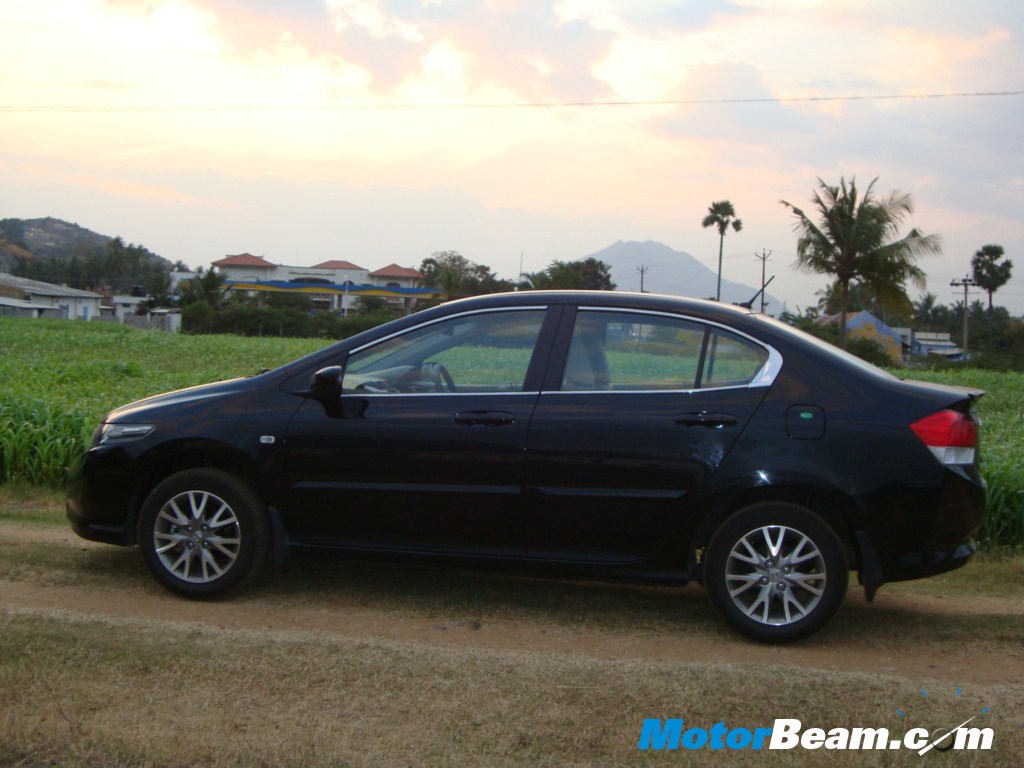 My old Honda City does not care whether I wear the seat belt or not. But this new kid does not allow me to drive the car without the seat belts. Just like the Civic, there is a buzzer which will keep annoying you if you don't wear the seat belt. Other safety features include dual SRS Airbags and ABS which are not available in my old Honda City. I believe that ABS is worth every penny. Once in highways during night time there was a check point in the middle of the road and there were no reflectors in it… I saw it too late… at that time I had to turn the car and apply the brakes at the same time. I did and I did not lose control of the car. I have not tested the SRS airbags yet, but will let you know once I do so, he he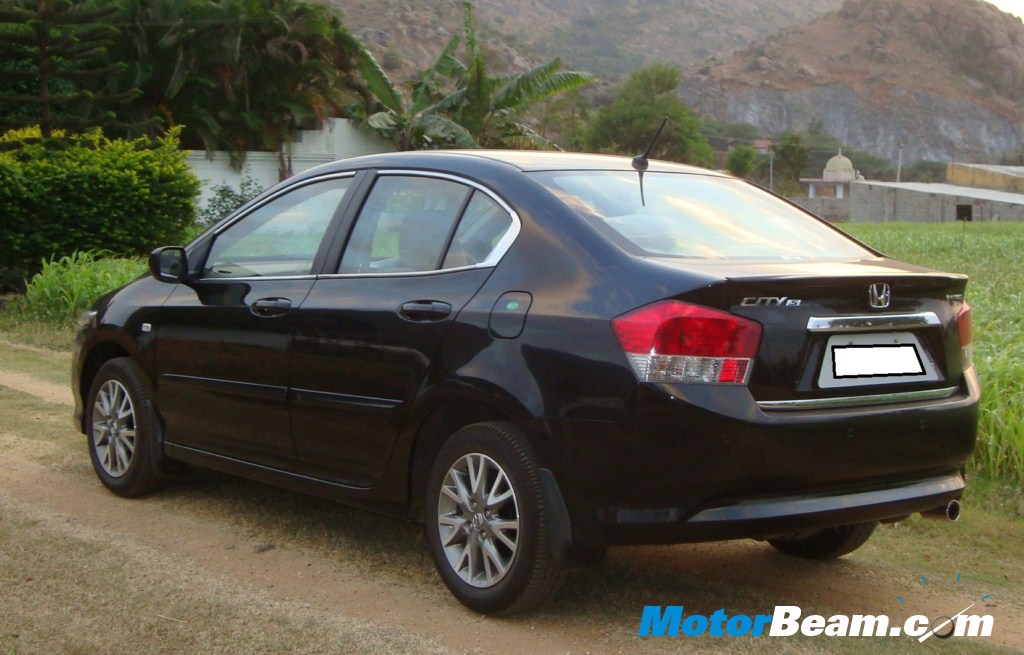 Now tell me honestly what else do you need from a car? It goes smooth, it looks good, has the latest safety features and changes gears automatically and last but not the least, it comes from Japan, the land of Samurais. If you are spending for a car which is costlier than this, then you are just spending for the status and brand image and a very little extra performance and safety. I would rather invest in real estate or any other similar appreciating asset than spend more on a car.
Wish you all the best for your future car purchases. Thank you for reading my article, leave some questions in the comments and I will answer them!
Regards,
Dilip Kumar