Honda Goldwing F6C Is A Street Muscle Cruiser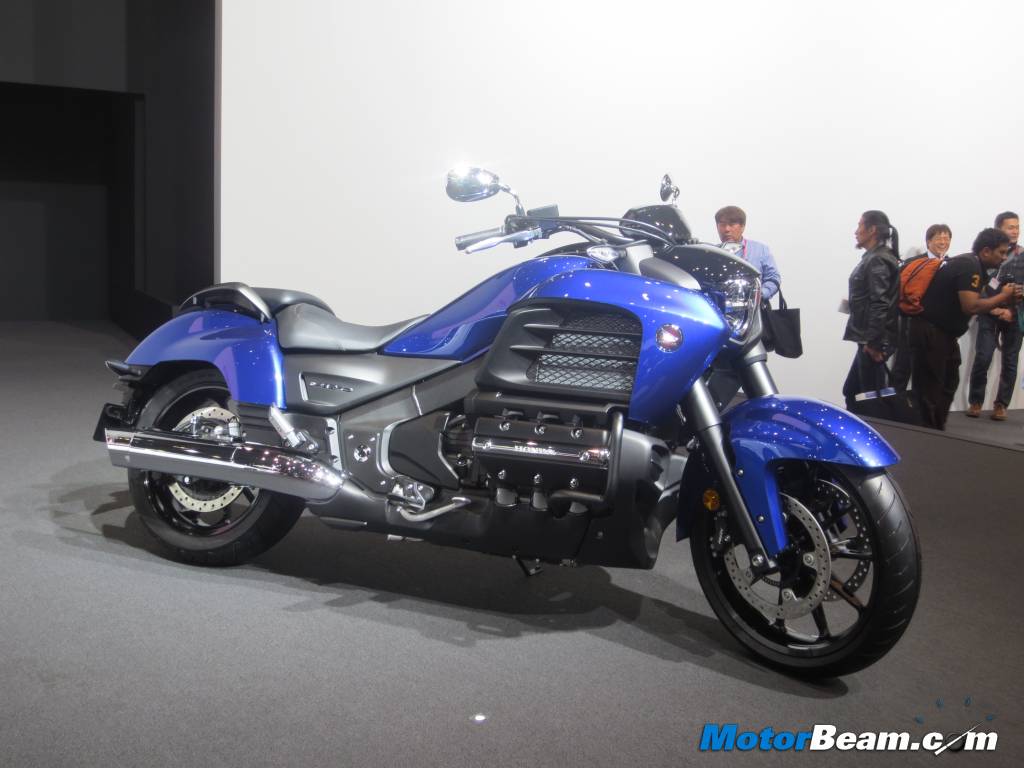 Honda has introduced its all new Goldwing F6C street cruiser bike at the 2013 Tokyo Motor Show. This motorcycle is based on the GL 1800 Goldwing touring bike. The idea of such motorcycles date back to 1975 when the GL 1000 Goldwing was launched with a 4-cylinder engine apart from being shaped like a cruiser. Things have changed now and it is very much evident in this third generation motorcycle. The Honda Goldwing F6C is equipped with an engine which delivers absolutely exceptional performance.
The Honda Goldwing F6C comes fitted with a 1.8-litre, 6-cylinder horizontally opposed engine that produces a peak output of 116 HP at 5500 RPM and 167 Nm of torque at 4000 RPM powered by electric injection. The radiators are mounted on the side and a 5-speed transmission setup is installed on this cruiser. Although, the Honda Golwing F6C bike does not have a reverse gear like the one present in it sibling, it is long and built low around a dual beam aluminium frame. The bike has cartridge-type telescopic forks up front and Honda Multi-Action System at the rear.
The Honda Goldwing F6C is nearly 80 kgs lighter than the bike it has been built upon, the GL 1800. Though the new cruiser has lost side bags, fairing and trunk, it still weighs 341 kgs and this weight is equally spread from the front to the rear. Braking is provided by two discs of 310 mm up front and the rear disc measures up to 316 mm. The set is complemented by ABS.
The dimensions of the Honda Goldwing F6C include a length of 2473 mm, a width of 942 mm and a height of 1192 mm. It has a wheelbase of 1707 mm. Styling is modern in every way, from the LED headlight, tail light and turn signals to the fully digital LCD instrumentation cluster. 130/60/R19 tyres up front and 180/55/R17 tyres at the rear is used on this machine. The Goldwing F6C is all about unparalleled performance and the pricing is expected to be around $17,000 (Rs. 10.66 lakhs).