Honda India To Launch Ninth Generation Accord In 2015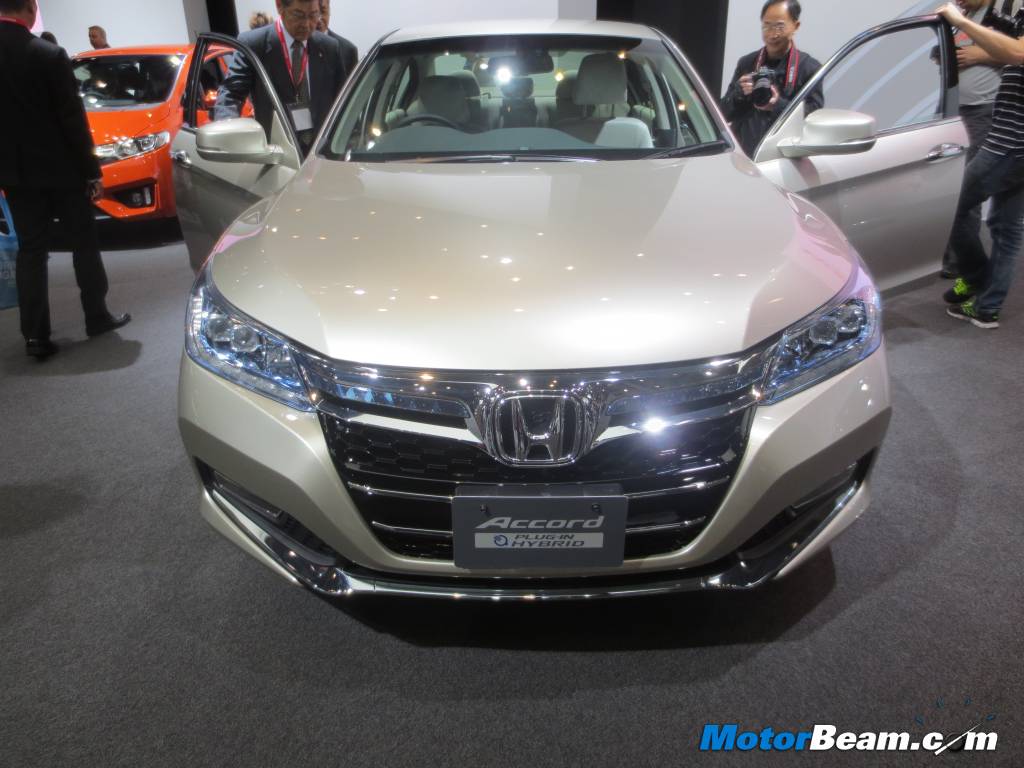 While the Honda Mobilio and the next generation Jazz hatchback are scheduled to be launched in the current financial year from Honda Cars India, the company's solo launch in the 2015-2016 fiscal will be the next generation Accord executive sedan. The company had discontinued the eighth generation Accord in the country in December 2013 due to the lack of demand as the market had seen a paradigm shift toward diesel powered vehicles, but is now seriously considering re-launching the model in the country after a gap of two years.
Honda India had showcased the ninth generation Accord Hybrid at the 2014 Auto Expo earlier this year, but did not disclose the timeline for the launch at the event. After the success of the Amaze and City sedans, the company once again gained a foothold in the Indian auto market, giving enough confidence to the automaker to launch the ninth gen Accord. Once the Mobilio and 2015 Jazz go on the floors, Honda will have enough time to align the launch of the ninth generation Accord in the country.
The ninth generation Honda Accord comes with only a petrol engine option globally; a huge deterrent in our market as of today resulting in limited numbers. The 2.4-litre, 4-cylinder, direct-injection petrol engine produces 184 BHP of power, paired to a 6-speed manual and a CVT automatic transmission. The hybrid version on the other hand is powered by a 2.0-litre 4-cylinder petrol motor paired to an AC synchronous permanent magnet motor and has a combined power output of 196 HP, paired to an E-CVT transmission.
Expect the India spec Accord to come with the same specifications and will be competing against the likes of the Skoda Superb, Toyota Camry and the 2015 Hyundai Sonata that is scheduled to launch next year. The Accord Hybrid on the other hand could most likely be the top-end variant in the model's line-up and will be competing against the Toyota Camry Hybrid that was launched earlier this year. The next gen Accord could see a late 2015 launch in India.
Honda is also likely to launch a diesel version of the CR-V SUV in the Indian market but there is no confirmation on the same yet. The company won't bring back the Civic as the D-segment is seeing a decline in sales, caused by the shift in demand towards SUVs. While the D+ segment is even smaller in terms of volumes, profit margin on the Accord far exceeds that of the Civic. Thus, it makes more business sense for Honda to launch the Accord and not the Civic.