Honda Amaze Gets A New SX Variant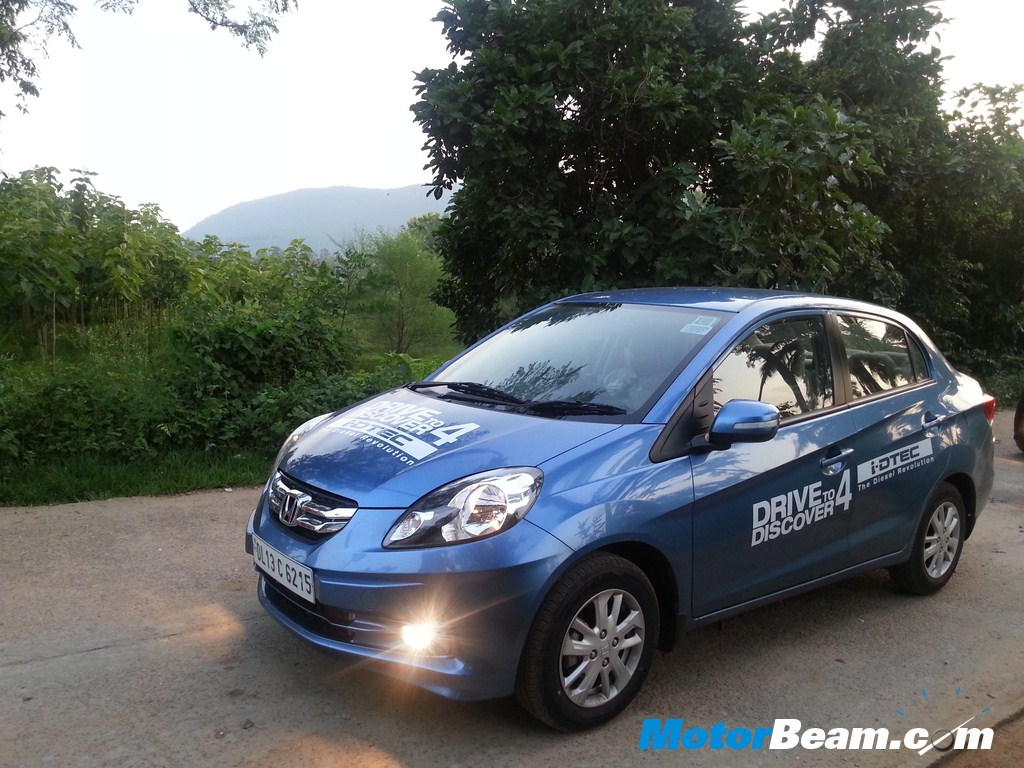 While Honda is very busy with the new City, the company isn't ignoring its top selling model, the Amaze. The Honda Amaze has been very successful for Honda India and has even broken the record of becoming the highest selling car for the Japanese automaker in the sub-continent. The Amaze has seen a long waiting period as the demand for the car is very high, largely thanks to the frugal diesel engine. Many people are confused whether to buy the Amaze VX or the City E and to remove this confusion, Honda has now launched a new variant of the Amaze, called the SX.
The Amaze SX is positioned between the Amaze S and Amaze VX. The SX variant of the Amaze gets front airbags along with all the features of the S trim. ABS is standard on all diesel variants of the Amaze while in the petrol model, only the Amaze VX was offered with ABS. The petrol Amaze SX is also offered with ABS as standard. There are now 12 variants of the Honda Amaze on offer – E, EX, S, SX and VX, all of which are offered with petrol and diesel engine options. Additionally the petrol Amaze is also offered with an automatic gearbox which is available in either S or VX trims.
The Honda Amaze SX variant is priced at Rs. 6.23 lakhs for the petrol model while the diesel engined car is priced at Rs. 7.12 lakhs (ex-showroom, Delhi). By offering the new variant, Honda expects to reduce the confusion of buyers while also stealing away market share from its key rivals. The safety features on the SX trim are much appreciated and many buyers are likely to opt for this new variant. The price difference between the S and VX trims is around Rs. 95,000/- but with the SX variants, the Amaze lineup seems better priced. The price difference between S and SX variants is Rs. 36,000/- for the petrol and Rs. 25,000/ for the diesel.