Honda Launches VFR1200F In India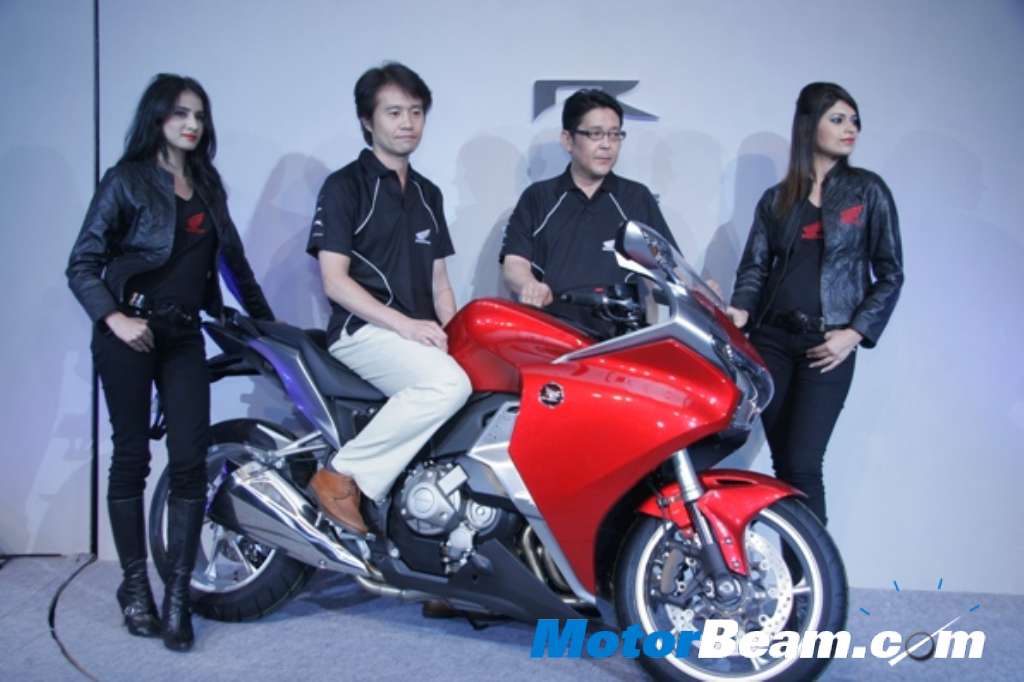 Honda Motorcycle & Scooter India Pvt. Ltd. (HMSI) has launched its long awaited international Road-Sport motorcycle "VFR1200F" in the Fun bike segment. VFR1200F sets a new standard in motorcycle performance that will stand as a milestone in the history of 'Fun Biking' in India. With its state-of-the-art technology and radical styling, VFR1200F delivers a combination of sports and touring capabilities to premium Indian customers. The ex-showroom price for Delhi of VFR1200F is Rs. 17,50,000/-. VFR1200F will be on roads by 3rd week of August, 2010.
The 1237cc VFR1200F is armed with the legendary fuel injected, liquid cooled, compact V4 engine. Famous for its unique "heartbeat engine" feel, the V4 engine offers unrivalled manageability, strong torque delivery and typically produces more than 90% of its maximum torque (129Nm/8,750 rpm) at 4000rpm and has a fuel tank capacity of 18.5 litres. The unique throttle by wire system in this fun bike ensures outstanding response and seamless acceleration across the engine's rev range. While aiding control under intense de-acceleration is the slipper clutch, which allows the rider to stay firmly in place. The radical combination of CBS with ABS, link the benefits of ABS with the measured application of front brakes when the rear brake lever is used.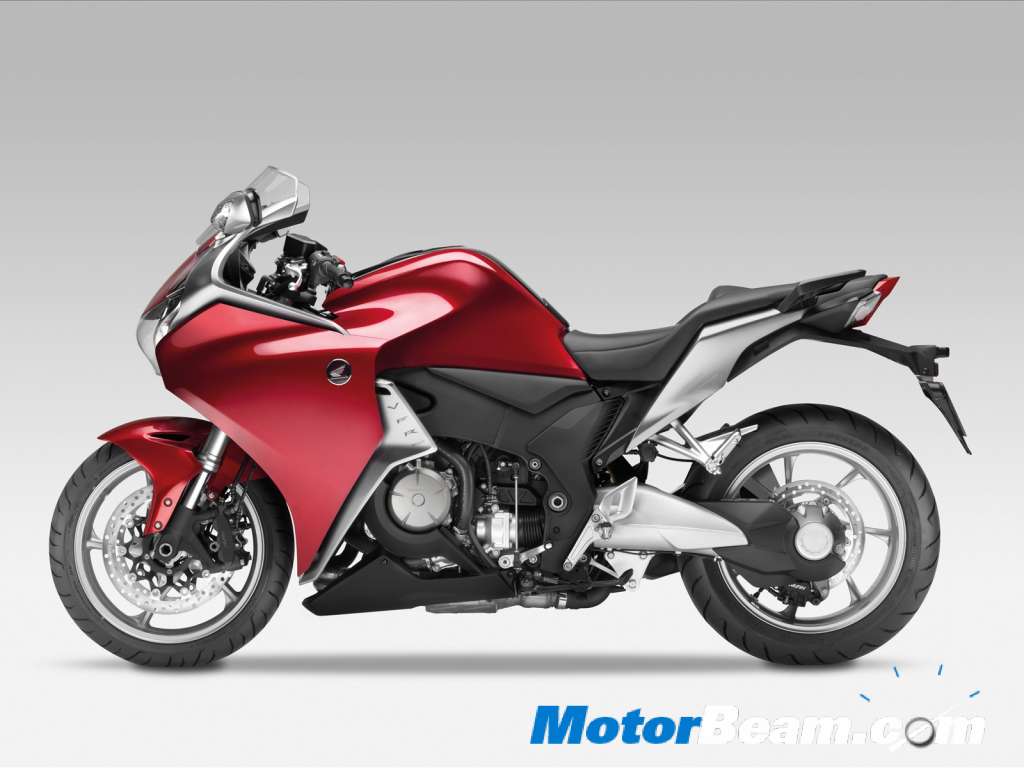 VFR1200F is a bike of many technological firsts. Successor to the legendary VFR800 and Honda's CBR1100XX Super Blackbird, this will be the first bike with Honda's revolutionary Dual Clutch Transmission (DCT) technology. The radical engineering of the remarkably narrow cylinder heads and cylinder spacing lend more mass centralization and rider comfort; while the ergonomically designed layered fairing technology provides extra stability to VFR1200F. To leverage its racing capabilities, the VFR1200F utilizes the UNICAM single overhead camshaft cylinder head design and the sealed crankcase system from the world-class CRF motocrossers.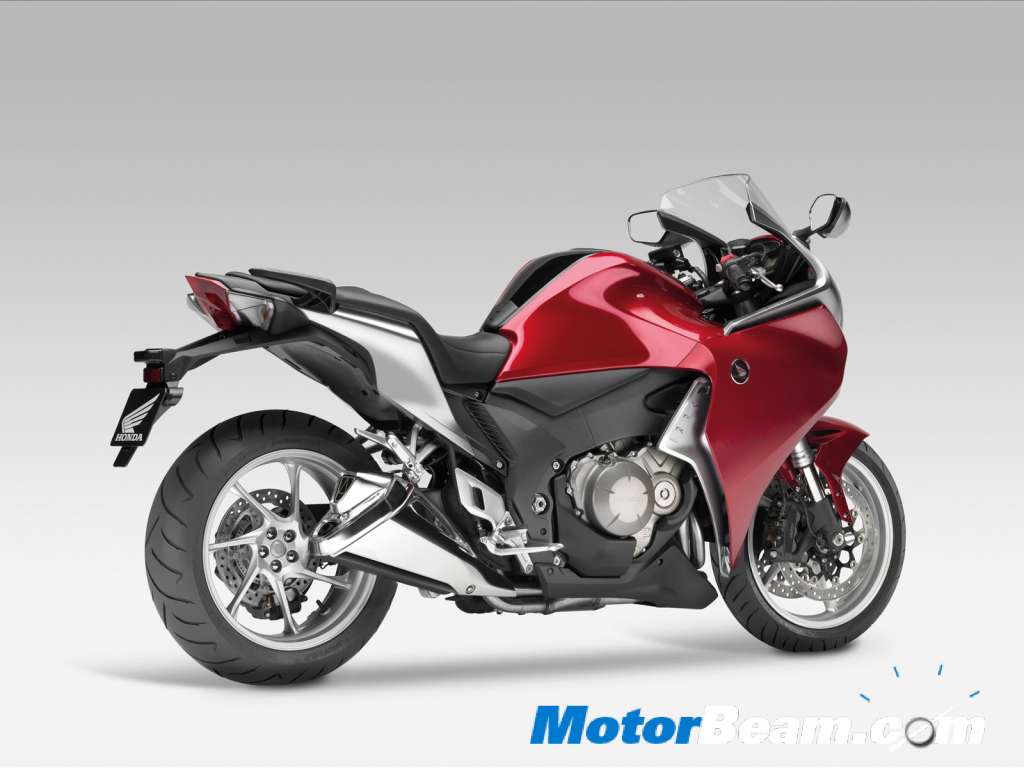 Completing the feel and sound of the bike are the triangular muffler and compact exhaust system which distinguish the raw compelling sound of V4 engine from any other motorcycle. Giving a stylish edge to the VFR1200F are the LCD readouts of fuel, coolant temperature level, Honda ignition security system (HISS) indicator, ambient temperature display and ABS indicator. In 2010, VFR1200F makes its stylish debut in Candy Prominence Red and Seal Silver Metallic colours.