Honda Navi Available In 7 Cities, 5000 Bookings Received
Honda has now added Hyderabad to the list of cities where the Navi motor-scooter is available, bringing the number up to seven cities across the country. The Navi is developed by Honda India from the ground up.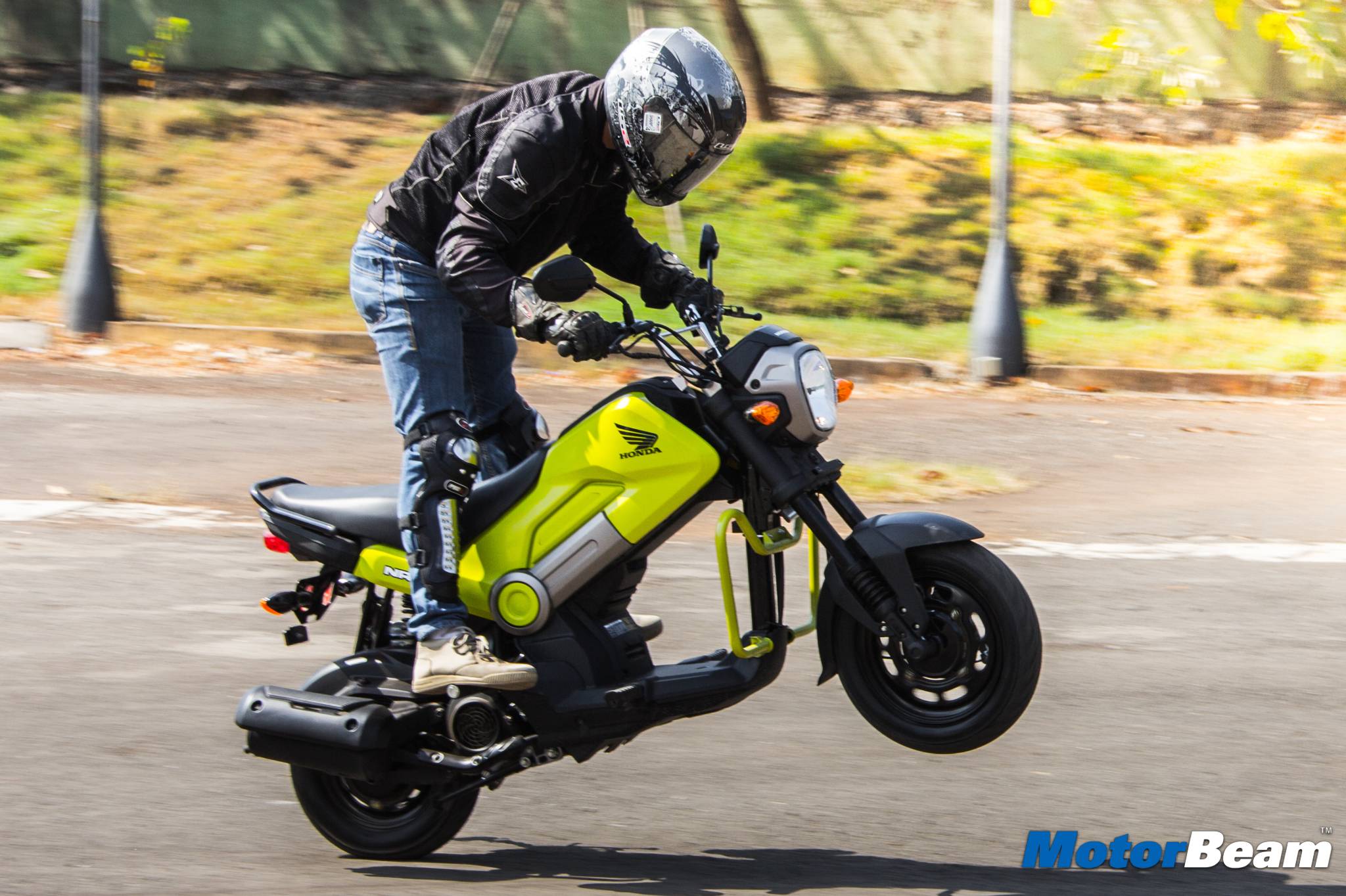 In a crowded two-wheeler market like India, where every low cost motorcycle and scooter follows the same boring styling and features, the Honda Navi stands out as something which is unique, fresh and genuinely fun to ride. Honda has also managed to keep an ex-showroom price at a relative lower level to ensure mass adoption levels for the Navi. Continuing its assault on the Indian market, Honda has now started deliveries of the Navi in Hyderabad, which has now increased the footprint of the two-wheeler's availability in seven cities across the nation.
Honda yesterday started delivering the Navi motor-scooter to its customers in Hyderabad. The standard Navi retails in the city of Hyderabad for an ex-showroom price of Rs. 41,619/-. The company says that it has been able to sell the Navi successfully across seven cities in the nation with the sales counter crossing the 5000 mark in just a month of launch. The Navi is developed by Honda India with all of the research and development being done in the country from scratch.
The Honda Navi is an amalgamation of the easy-control of a scooter and the freedom and agility of a small bike. This makes the Navi a perfect companion for someone who is looking for loads of fun in his daily commute in an urban environment. The two-wheeler has special attributes like small tyres, low ride height, peppy engine and unique exteriors in order to attract the youth who will use the vehicle for their city roundabout and college commute.
First showcased at the 2016 Auto Expo in Delhi, the Honda Navi is a small mixture of scooter and motorcycle which is powered by the same 109cc motor of the Activa scooter. The engine produces 7.83 BHP of power at 7000 RPM and is mated to an automatic (V-Matic) CVT transmission. The Navi is available in five colour options namely green, white, red, black and orange.
Honda Navi Available In 7 cities
– Honda has started the delivery of the Navi in Hyderabad and with that it is now available in seven cities
– The Honda Navi has an ex-showroom price of Rs. 41,619/- in Hyderabad
– Honda has already sold more than 5000 Navi two-wheelers in the country within one month of its launch