Honda Navi Dispatches Start, 1000 Bookings Received
With a new concept of motorbike plus scooter, the rebellious Honda Navi is launched in the market to set a new trend in the two-wheeler segment.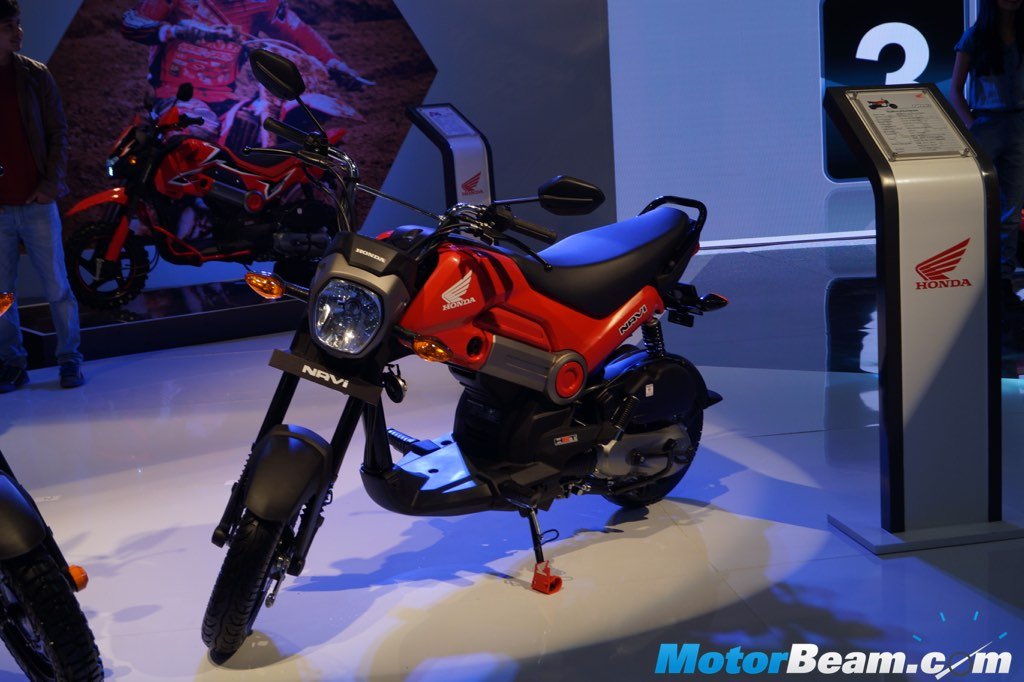 Honda exhibited its new formula of mingling motorbike and scooter at the 2016 Auto Expo naming it as the Navi. It started its production in Honda's Tapukara plant and the first batch of the Navi is ready to dispatch. With this new equation of bike and scooter, Honda has come out of the blue, exploring new possibilities in the two-wheeler segment. Being purely formulated at Honda's R&D facility in India, the Navi breaks the ice by rattling the monotonous 100-110cc segment in the country.
The main idea behind the Honda Navi is to attract the young generation for whom the new is always cool. Honda has also launched an Android mobile application named after the Navi for its online booking and promotion. Honda claims a pre-launch booking figure of over 1000 units in just a month's time. This is a surely a kick off start for the Navi.
Honda has provided the Navi with a four-stroke 110cc engine with its HET technology. It has front telescopic suspension with tubeless tyres and drum brakes. The Navi will be available in the market in 5 vibrant colours. Honda also gives the option of customising the Navi to its owners.
The customised parts will be available in the showroom itself. Priced at Rs. 39,500/- (ex – showroom, Delhi), all we can hope for the Honda Navi is that this new species in the two-wheeler category rides well on both the road as well as in the market.
Honda Navi Dispatches
– Honda Navi is a design statement with both bike and scooter looks
– Overwhelming response showing high booking figures
– Honda has launched Navi mobile app for promotion and online booking
– Navi is a 110cc machine with tubeless tyres and drum brakes