Honda RC213V Race Bike Showcased At 2016 Auto Expo [Live]
Honda has showcased 2014 Moto GP winner RC213V at the ongoing 2016 Auto Expo. The HRC bike has been one of the most successful in the last few seasons.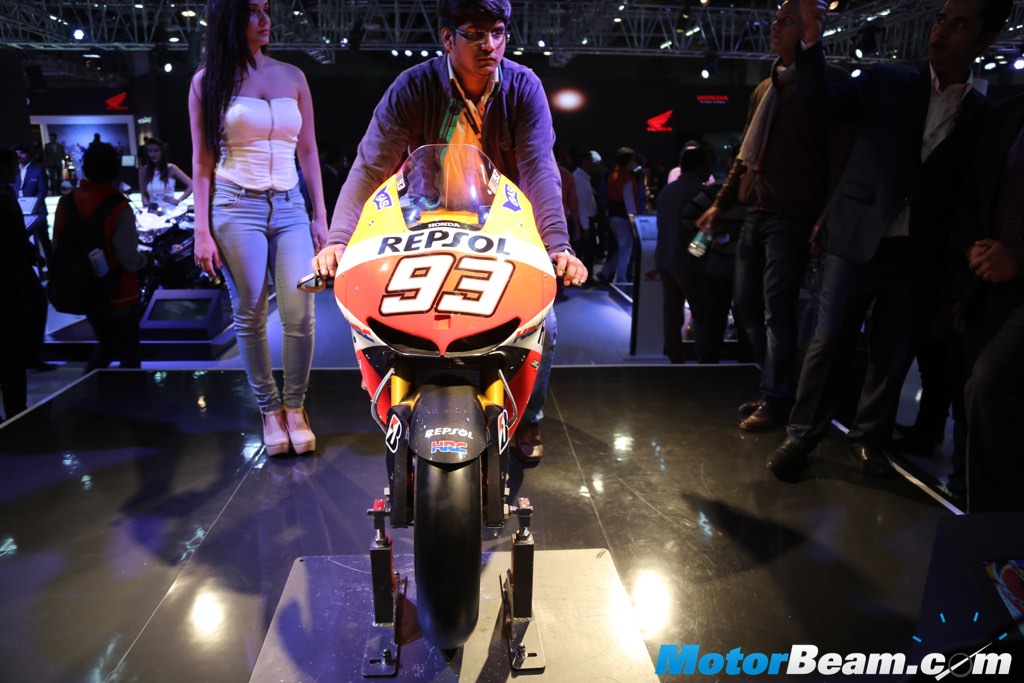 Honda has just showcased the RC213V racing bike at the ongoing 2016 Auto Expo. The superbike is powered by a 4-stroke, 1000cc, V4 engine. It has been exclusively developed for Moto GP by Honda Racing Corporation and has been derived from the previous versions; RC211V and RC212V. The bike first made its appearance in the 2012 season and has gone under a series of updates. The RC213V puts out a staggering 228 BHP and weighs just 160 kgs.
The factory riders for Honda are Dani Pedrosa (#26) and Marc Marquez (#93). Last year, Honda was the runner-up as the manufacturer for the 2015 season with Marc Marquez and Dani Pedrosa as third and fourth respectively in the riders' standings. Honda unveiled the RC213V-S, a road legal bike with the specs of its racing sibling in 2015. It is expected to cost around Rs. 2.5 crores if launched in India, about which Honda hasn't expressed any intention to do so for obvious reasons.
Honda RC213V
– Has been developed exclusively for Moto GP by Honda
– Powered by a 1000cc, V4 engine
– Will not be launched in India