Honda Resumes Normal Production, To Clear Brio Backlog By March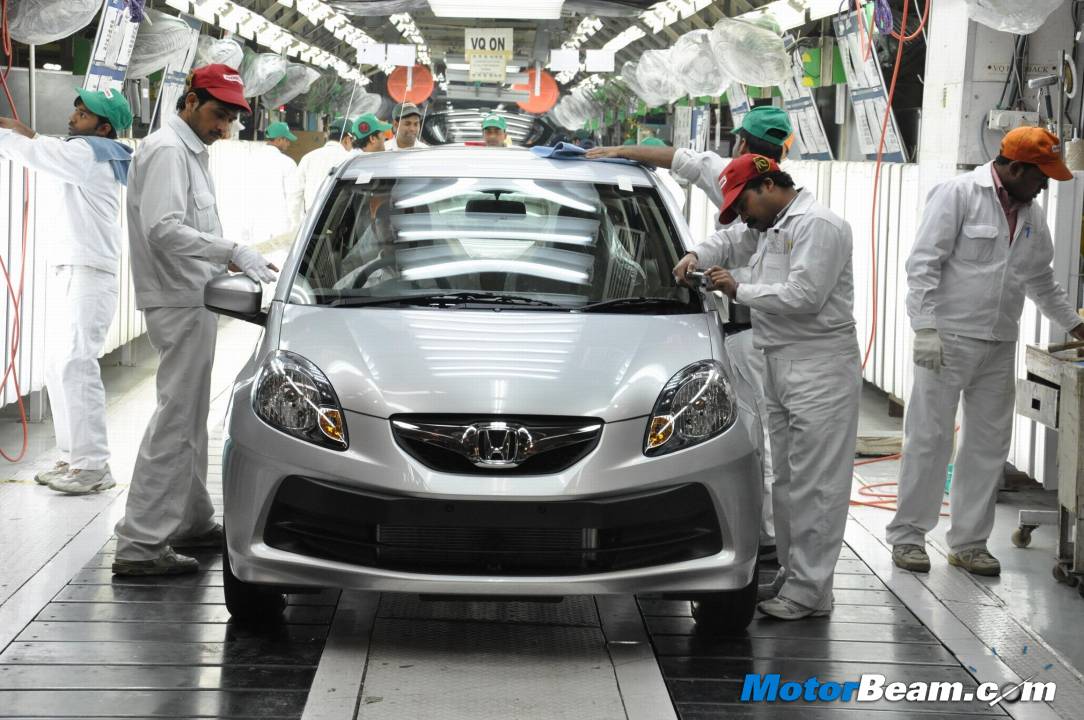 Honda fans have a reason to rejoice as the company has resumed normal production operations at its Greater Noida facility. The Japanese automaker will be operating in two shifts and producing 370 cars every day till next week, when they will start producing 440 cars. By March 2012, Honda plans to achieve peak production level and will clear all bookings of the Brio. Situation at Honda's Thailand facility has not improved significantly after the floods which caused havoc for the company's production. Parts are now being sourced from Japan and China.
Even though the Honda Brio is the company's new entry level, mass market vehicle, the City continues to hold high importance for their India operation. The production of the Honda City is also resumed and is on full steam. Last month, Honda produced more than 1500 units of the City. This leaves us with the Jazz, which too has seen huge response post the price revision. The production of the Honda Jazz will resume to full steam by the end of February and Honda intends to clear the backlog as soon as possible.