Honda Showcases EV-Cub Concept At 2016 Auto Expo [Live]
Honda has bought the EV-Cub Concept to the Auto Expo 2016. It is an interesting last mile connectivity solution aimed at reducing air pollution.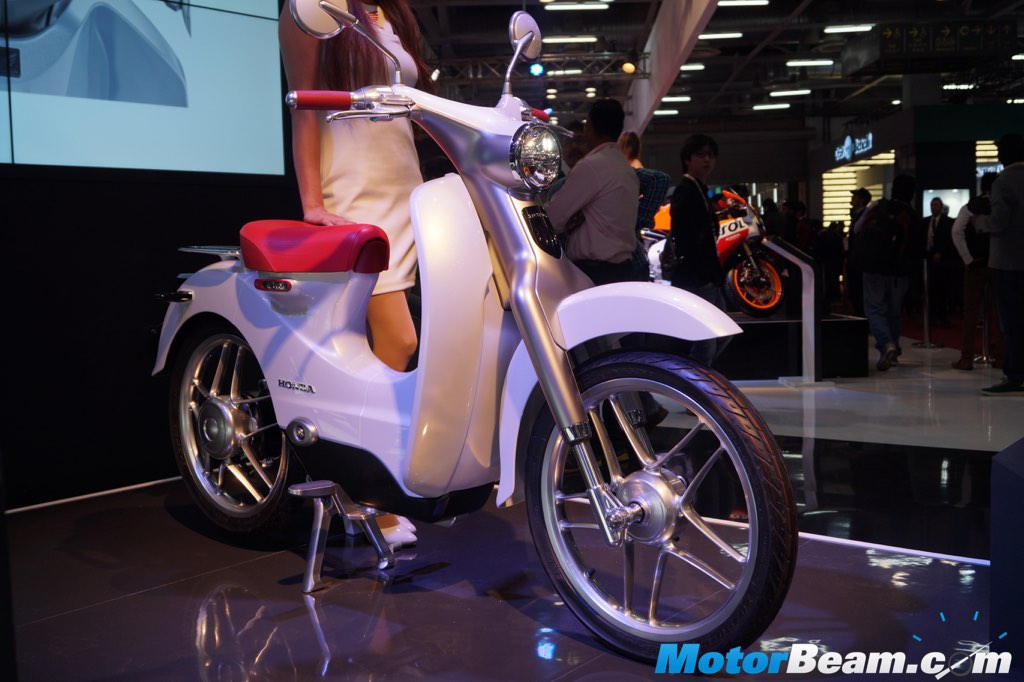 Many automotive brands have realized the potential of electric vehicles and have already started working on them. Raising awareness for the same would take some time but once that happens, sales are bound to increase a lot. Honda is also trying to be prepared for the surge in demand. It has developed the EV-Cub Concept in order to ease short distance commute and to fill in the shoes of the old Super Cub scooter.
The design of the EV-Cub is very retro and simple. It gets a single seat and a space behind it for luggage. There's space between the rider's feet too for luggage. The main purpose of the two-wheeler is to makes short distance commute more economical. Being an easy vehicle to ride, it can be used by multiple people in a family. Considering it's powered by an electric motor, running costs will be very low.
The EV-Cub has been designed keeping multiple things in mind. The battery sits at the centre of the scooter and at the lowest possible position in order to have proper weight distribution and ease handling. The battery can be charged from any household socket via the cable tucked away along with the battery. If launched in India once production begins, it has the potential of being an overnight success considering majority of the population uses two-wheelers for short commute only.
Honda EV-Cub
– Gets a very retro and simple
– The battery is installed at the centre of the scooter
– Aimed at people riding short distances