Honda To Unveil Brio MPV Next Month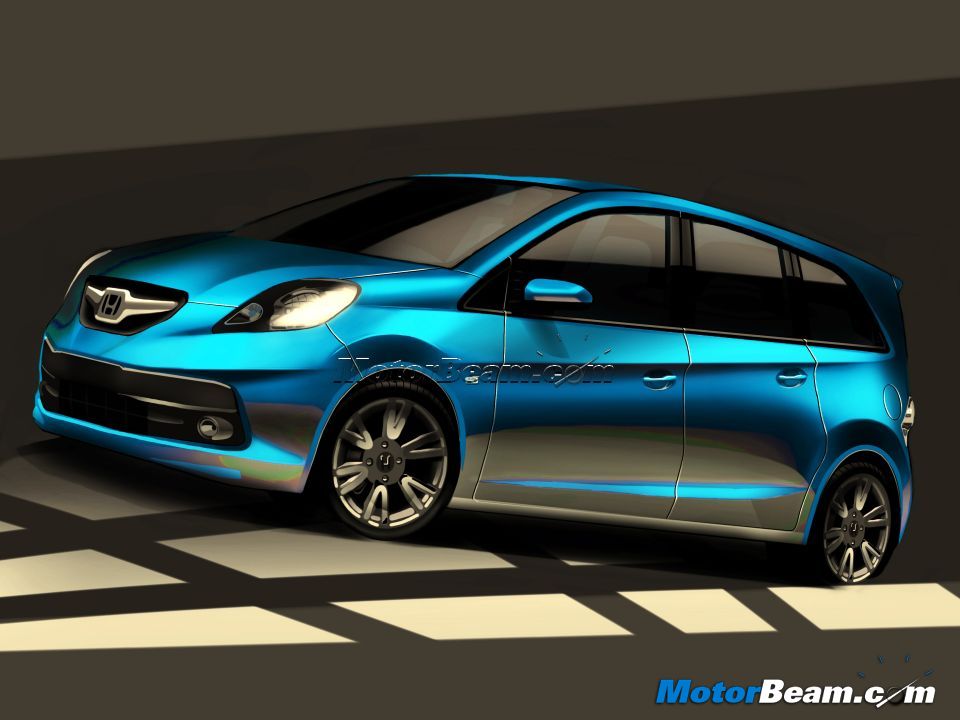 Honda has turned all its attention to the Brio platform, trying to boost volumes. 2013 seems to be the year of the Brio, with the sedan version coming to India next month and a MPV rumoured to be launched soon. Honda wants to launch more cars on the Brio platform, which will become the entry level vehicle offering from the Japanese company in their respective segments. The Brio is Honda's entry level hatchback, while the Amaze is Honda's entry level sedan. Now the Brio based MPV is all set to become Honda's entry level MPV.
Sales of utility vehicles (particularly MPVs and SUVs) are on a rise all of a sudden. With fuel costs rising, MPVs can carry more people thereby reducing the overall cost of transportation for large families. Honda does have quite a few popular MPVs in its stable, like the Freed and Odyssey, but these will prove to be expensive in the cost conscious Indian market. Thus the best idea is to get a cost effective product, like the Brio based MPV, which can be highly localised in India.
Honda's Indonesian Director (Marketing and Sales) has confirmed that if all goes well, the Brio MPV will go on sale in April in Indonesia. He said this at the Honda CR-Z test drive in Bandung recently. The Brio based MPV is likely to share engines with the Amaze sedan, which means a 1.2-litre i-VTEC petrol and 1.5-litre i-DTEC diesel powerplant will do duty on the vehicle. The Honda Brio MPV will compete with the likes of the Maruti Suzuki Ertiga, Nissan Evalia and Chevrolet Enjoy when it comes to India next year.