Honda Unveils New NM4 Concept Model In Japan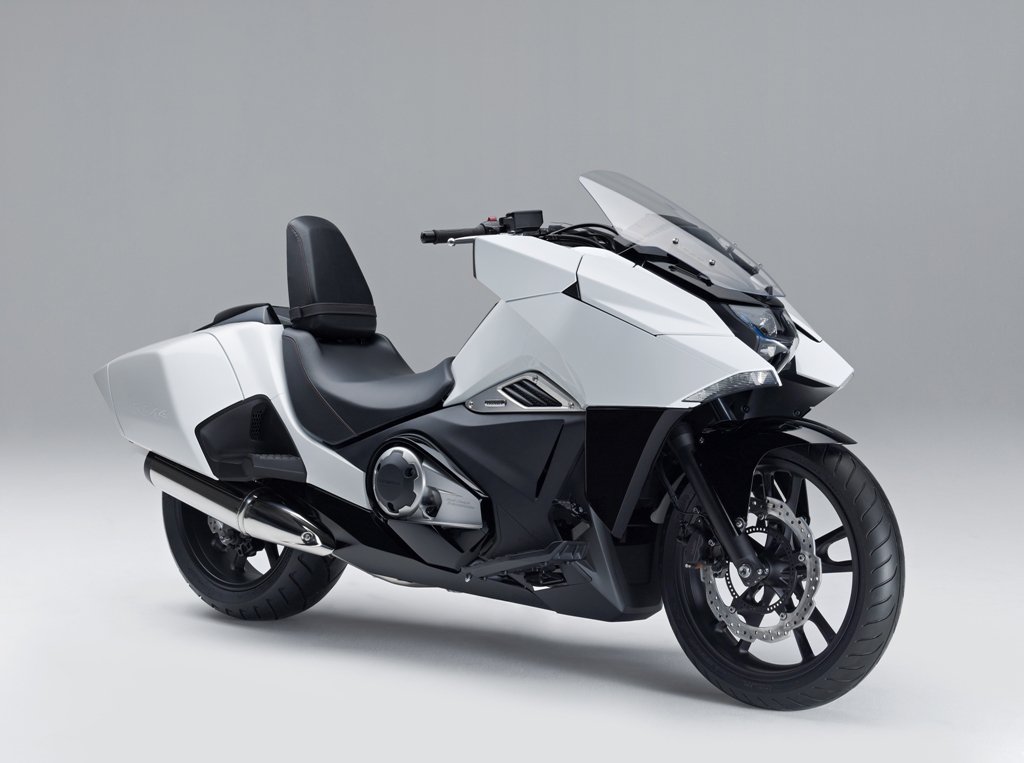 Honda Motorcycles Japan unveiled the world premiere of two types of new NM4 concepts at the 30th Osaka Motorcycle Show. The NM4 concept is a new model that is planned for production. The concept was developed with the terms 'neo-futuristic' and 'cool' kept in mind for a unique styling. There are two versions of the NM4 concept showcased at the show, namely the NM4-01 and the NM4-02 which offer two style variations to the motorcycle.
The Honda NM4 concept measures 2380 mm in length, 810 mm in width and 1170 mm in height; while the seat height measures at 650 mm. The concept is powered by a 745cc liquid-cooled, 4-stroke, OHC inline twin-cylinder engine. You get dual clutch transmission as standard. The power output levels have not been disclosed on the concept though. The concept rides on 120/70ZR18M/C tyres at the front and 200/50ZR17M/C tyres at the rear.
The NM4 concept is designed with a massive front styling along with the cockpit position focused on the sense of unity of the bike with the rider. Honda says, the cockpit position is designed keeping in mind the comfort of the rider. Riders can easily get onto the motorcycle with the low seat height and the adjustable backrest has been aimed to provide maximum comfort. LEDs were used throughout the NM4 concept including the front and rear lights as well as indicators. The instrument panel on the other hand is designed to provide clear readability.
The Honda NM4 concept is a stunning motorcycle with a massive front fascia. The very pleasing front fairing also gets utility boxes to store small articles on both the sides. The concept adapts the comfort of a cruiser with the visual prowess of a sports bike. The NM4-01 version of the concept featuring a black paint job showcased a dynamic design with a wide rear tyre and a low silhouette, while the NM4-02 version that was done-up in white, featured a prominent rear design and gets utility boxes on each side of the rear body. Currently no details about when the motorcycle will go into production have been provided. Honda will be showcasing the NM4 concept at the 41st Tokyo Motorcycle Show next week as well.