Honda To Launch 9 More Bikes In 2015, Lots With New Stickers
Honda is looking at launching a slew of 2-wheelers in India in 2015, the company had planned to bring 15 new models, 6 of which are already announced.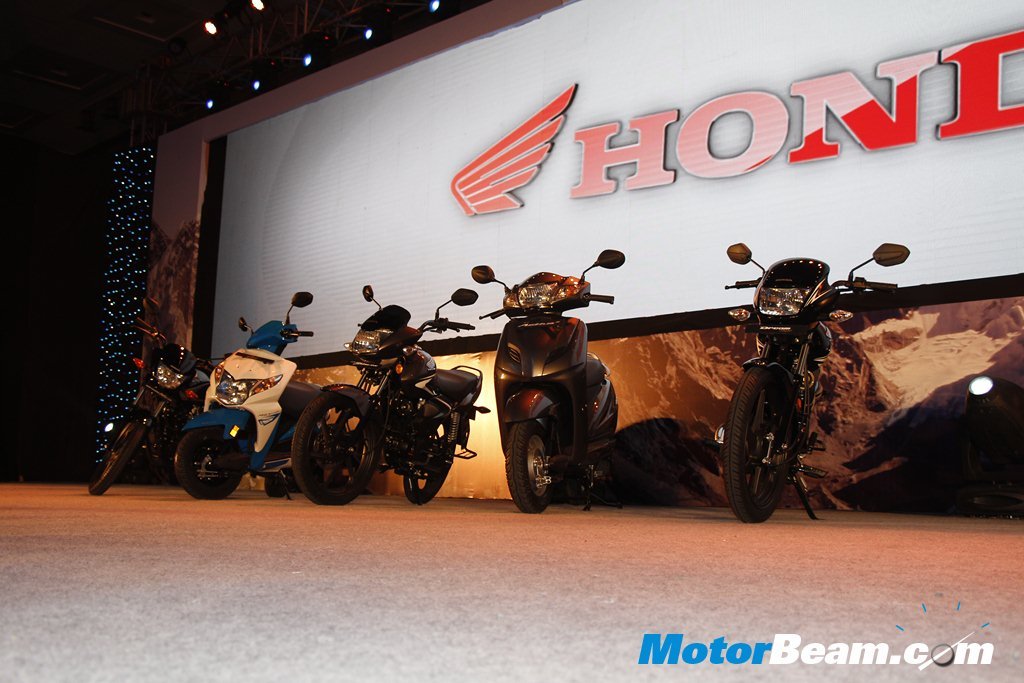 Every Honda press release starts with "Honda Motorcycle & Scooter India Pvt. Ltd. (HMSI) – the ONLY Honda in Indian two-wheeler industry.." because the Japanese automaker is aware that Hero's success is largely because of them and many are still mistaking Hero to be Hero Honda. Today what Hero is, Honda is largely responsible for it but now the Japanese automaker wants to displace the Splendor maker from the top spot. That has resulted in a very weird strategy, that of launching new products which are not new in any way, except the colours of course.
Honda recently announced that it plans to launch 15 new two-wheelers in India in 2015, five of which came earlier this week (Activa 3G and 2015 editions of the Dream Yuga, Neo and CB Shine). One product was launched earlier according to Honda (but the launch was done in December and not this year where Honda said 10 new products for 2015), the CB Unicorn 160 so that leaves 9 new launches to come in 2015. One need not scratch their heads wondering as to what these nine products are because a lot of them will be bikes with new stickers. Here is what we expect.
Honda Dream CD110 – 2015 edition
Honda Aviator – new colours
Honda Unicorn 150 – new colours
Honda PCX150 scooter
Honda CBR150R Facelift
Honda CBR250R Facelift
Honda CBR500R
Honda CBR650F
Another 100cc motorcycle
As clearly evident from above, there is not much to expect from Honda because they want volumes and are focussing on the mass market, launching more commuter bikes and refreshing their existing line-up with new colours and graphics. They already have three 100cc bikes and another one will join the line-up later this year. Honda is aiming at selling 50 lakh 2-wheelers in India every year, the company is also setting up the largest scooter plant in the world, work for which has already commenced in Gujarat. Currently 25% of Honda 2-wheeler sales come from India and they aim at increasing that percentage.