Honda Readying 2 India-spec SUVs – Compact & Midsize, To Take On Nexon & Creta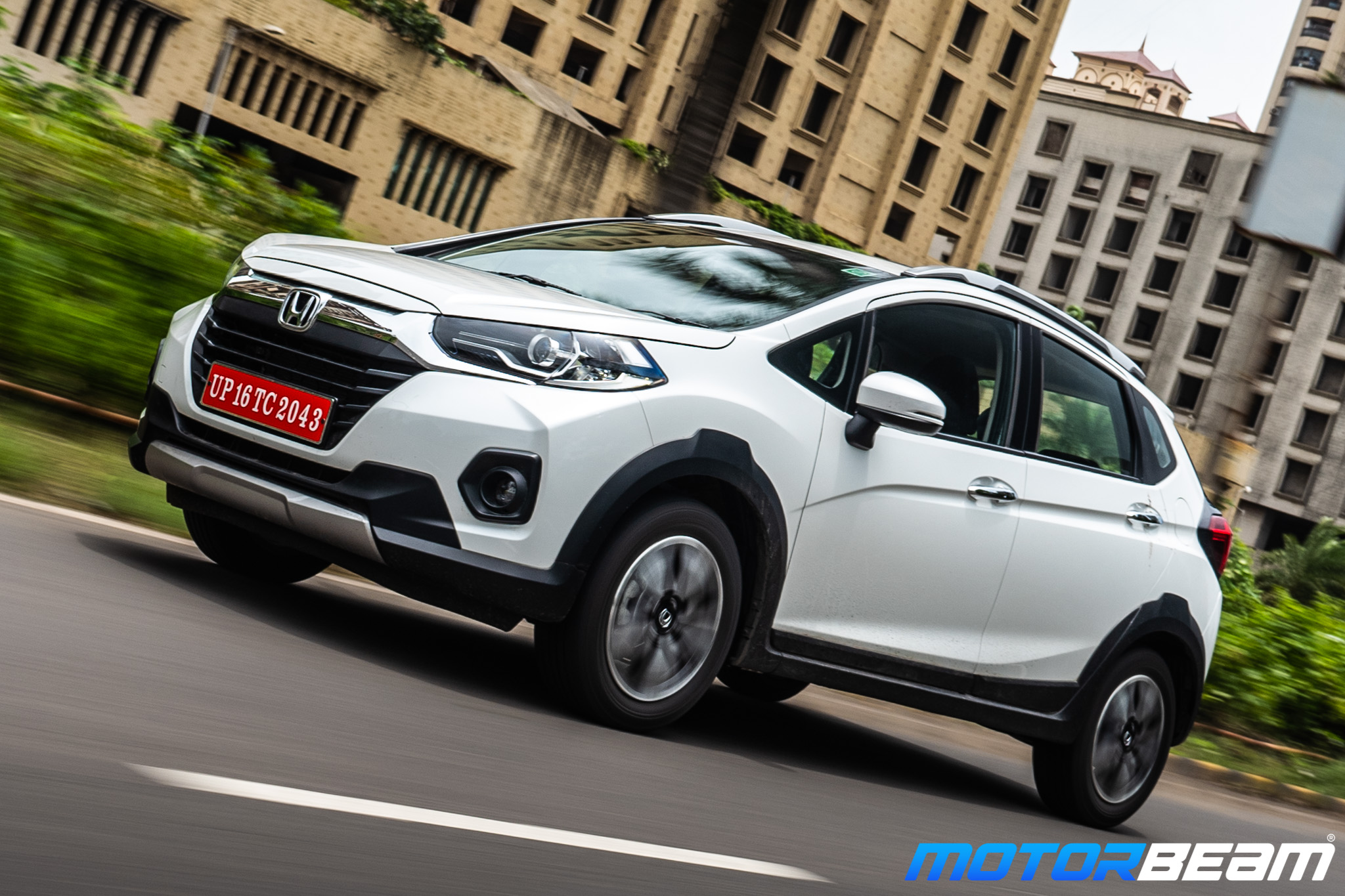 Honda is readying 2 upcoming SUVs to take on Tata Nexon and Hyundai Creta, to be based on Amaze
Honda, which was quite dormant in the last few years with dwindling sales, is back in action as the Japanese manufacturer has now fixed its target on the compact and midsize SUVs of India for its upcoming offensive.
The City maker is readying not 1 but 2 SUVs – an entry-level compact model and a premium midsize model to take on the likes of the Tata Nexon/Maruti Suzuki Vitara Brezza and Hyundai Creta/Kia Seltos respectively.
The biggest revelation, however, is the platform on which these 2 SUVs are being built. For a very aggressive price tag and a faster adoption, both the upcoming cars will share their platform with that of the existing Honda Amaze albeit with some updates.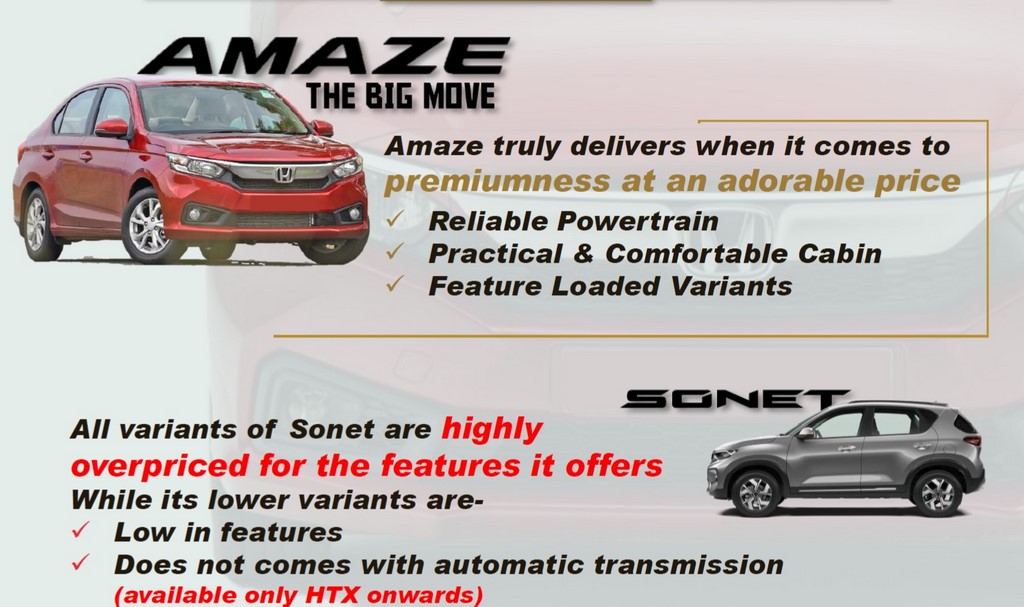 Now, we can make out why Honda was internally comparing its Amaze with that of the Kia Sonet recently.
The Amaze's platform itself is based on the third-generation City sold here from 2008 to 2014. Some of the greatest advantages of this platform are its easy adaptability, centrally placed fuel tank, and its adhering capabilities to Honda's man-maximum machine-minimum philosophy.
The compact SUV and midsize SUV have been internally codenamed – PF2 and PF2S respectively. Their designs have been separately codenamed – 3US and 3RA, again, respectively.
The design and engineering work is being shared with Honda Japan for faster development and lower costs. While PF2 might be unveiled and launched by mid-next year, the PF2S will hit the our market by 2024.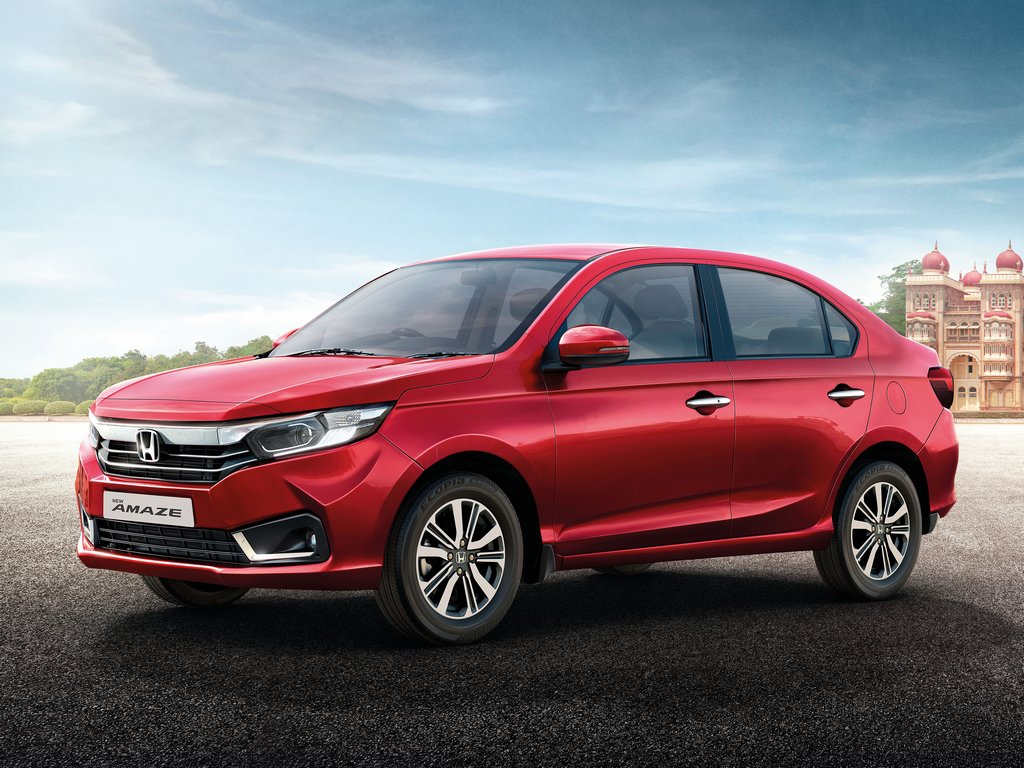 The compact SUV is expected to share its powertrains with the Amaze including its 1.2-litre iVtec petrol engine and the 1.5 iDtec diesel engine. Honda might also offer the 1.5 iVtec on the top-end models as the Vitara Brezza gets a 1.5-litre engine as standard.
As far as the midsize SUV is concerned, it might share its powertrains with that of the City including the 1.5-litre hybrid powertrain from the recently-launched e:HEV. Expect a host of features on the car as it will take on the segment leaders – Creta and Seltos.
Another interesting revelation was that the PF2S might also feature a 6 or 7 seater variant like the Hyundai Alcazar, MG Hector Plus, and the Tata Safari. Honda is aiming to sell over 6000 units of the PF2 and 4000 units of the PF2S every month.