Honda WR-V Long Term Review – First Report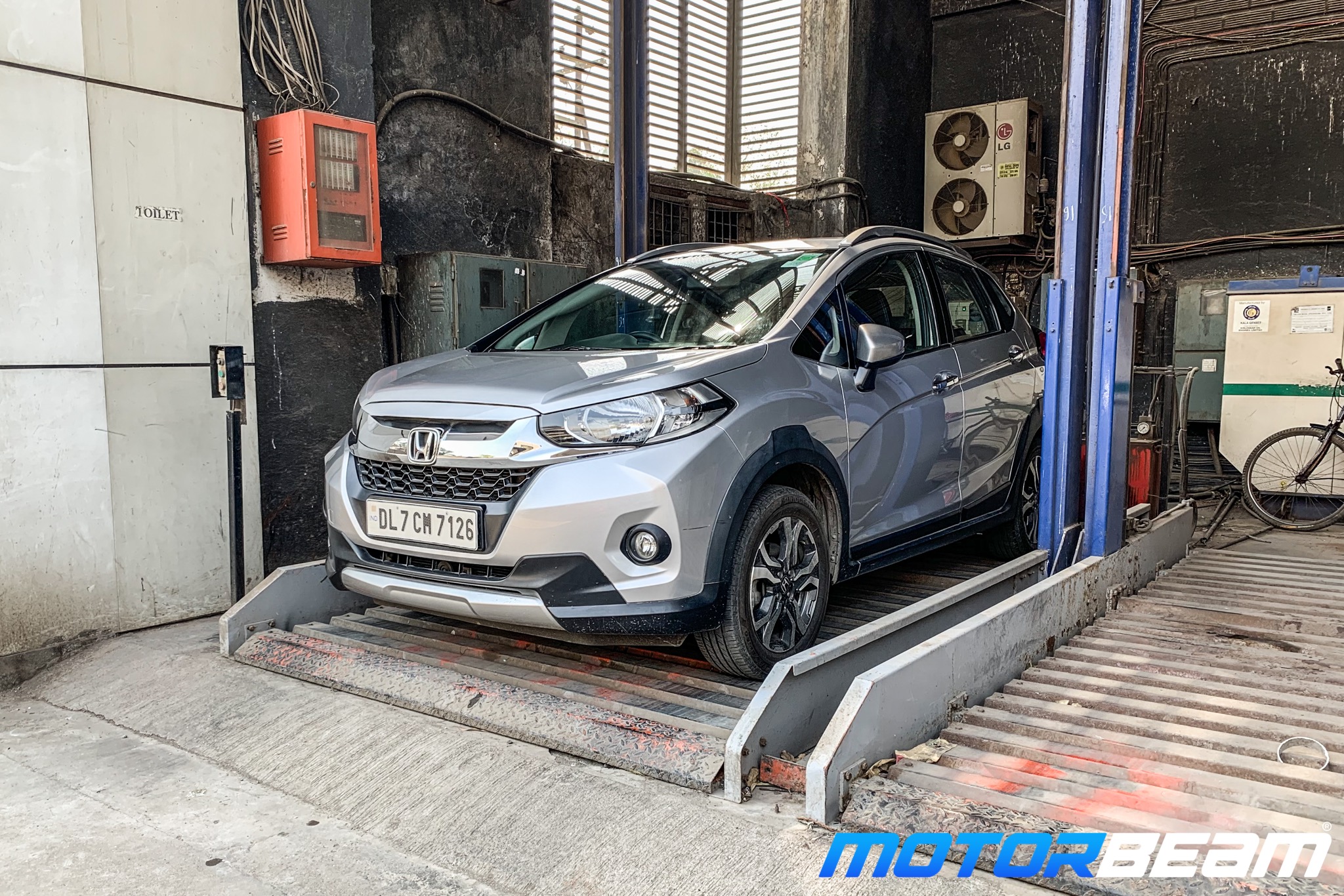 Honda WR-V Long Term Review
With abundance of space, feature-loaded interiors and remarkable fuel-economy numbers, the WR-V is a practical crossover
There are compact SUVs, compact sedans and then there are premium hatchbacks. All of these body styles cater to their respective audience. However, with the WR-V, Honda is targeting a wider set of audience by offering a combination of all those aspects in one package. The Japanese carmaker has seen the results too by selling over 50,000 units of the WR-V within the first year of its launch. The WR-V offers a convenient size of a hatchback, space of a sedan and practicality of a compact SUV.
However, no car is perfect and the WR-V does have its cons. While it comes with some fancy tricks up its sleeves such as a sunroof, cruise control, keyless entry with push-button start/stop and reverse camera, it misses out on some features. There is not automatic transmission on offer, be it petrol or diesel variants. There are no rear AC vents, height adjustable seatbelts, adjustable rear headrests, rear armrest, auto headlamps and Android Auto, Apple CarPlay connectivity.
In our long term testing, we realised there is a fair amount of diesel clatter inside the cabin if you are not playing music and the ride can be a bit jittery at the rear on big potholes and bumps. Well, that's about it, apart from these minor drawbacks, the WR-V is a great blend of form and functionality. Even though it is a Jazz on steroids, it doesn't look like one. It appears to be a different car altogether thanks to the clever styling which makes it appear as a proper crossover.