Honda WR-V Turbo Developed In Brazil As A Pace Car
Honda WR-V Turbo built in Brazil as a pace car for a track session, unlikely to make it to production.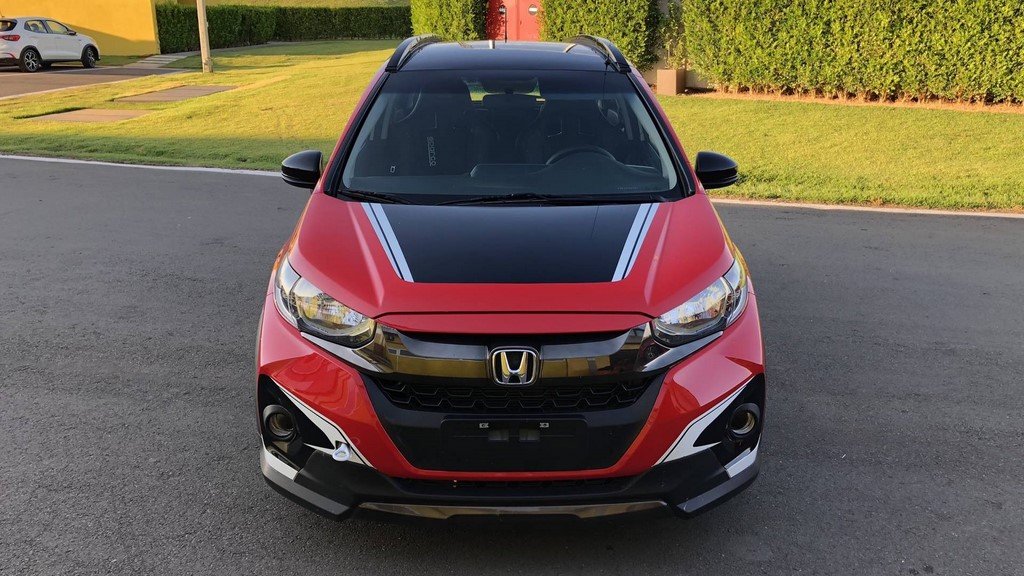 Automobile journalists in Brazil were in for a surprise at the domestic media drive of the new Civic Si. The surprise element was the pace car for the track session. A Honda WR-V Turbo! A souped-up version of the crossover with Honda Racing decals and sporty graphics but bad news is, this one is unlikely to make it into production.
The WR-V Turbo draws power from a 1.5-litre turbocharged VTEC petrol motor that belts out around 165 HP. Honda engineers at the event reportedly claimed that the engine can be made to produce 211 horses by increasing the turbo's boost pressure. In comparison, the 1.2-litre i-VTEC engine in the India-spec WR-V makes just 89 HP of power. On the other hand, the stock WR-V sold in Brazil comes powered by a larger 1.5-litre petrol with a 115 HP power output. Other distinguishing bits in the WR-V Turbo are graphite-finished 17-inch alloy wheels with 215-section Continental ExtremeContact tyres, lowered suspension, enhanced braking package (all-wheel disc brakes) and a different exhaust system.
Inside the WR-V Turbo's cabin, the only change visible is the inclusion of Sparco bucket seats with four-point belts.
Honda WR-V Turbo
– Honda builds a performance version of the WR-V in Brazil, calls it the WR-V Turbo
– Highly unlikely to enter into production
– The turbocharged 1.5-litre VTEC motor is said to produce around 165 HP of power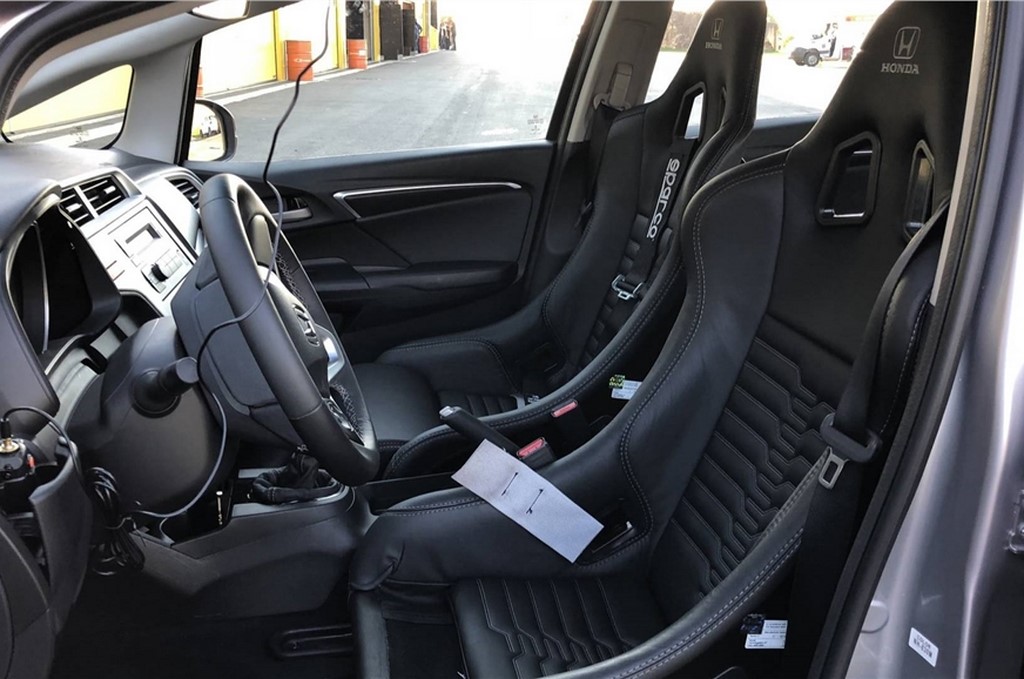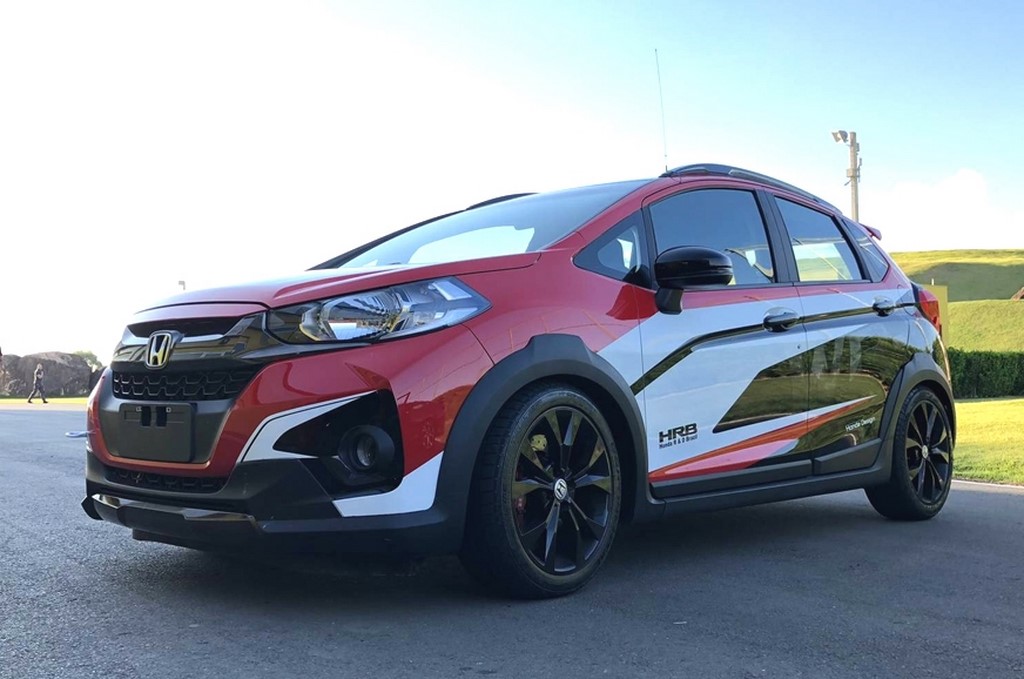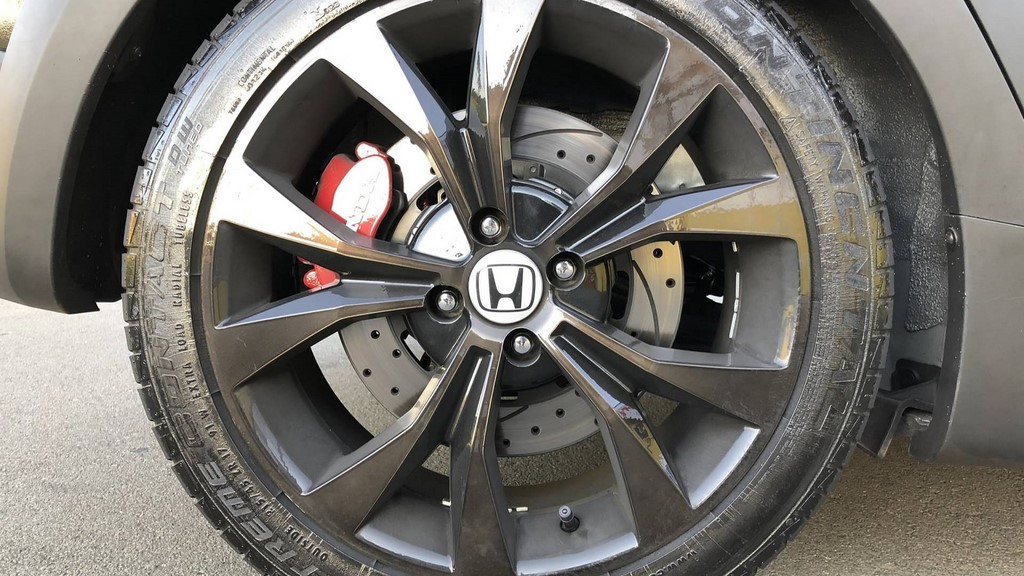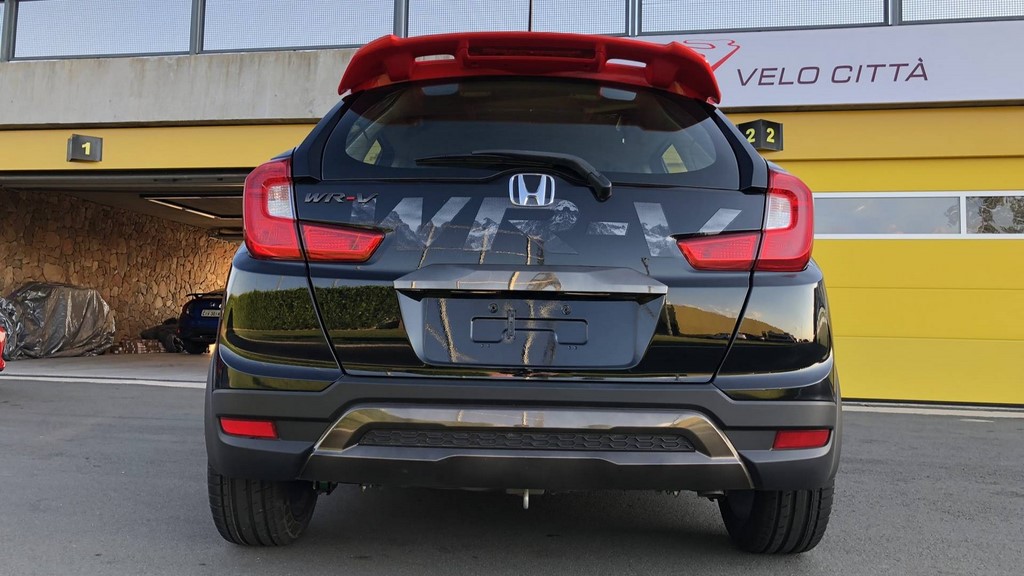 Source – Motor1.uol.com