Horwin EK3 Electric Scooter Unveiled For Europe
We tell you everything about Horwin's new electric scooter- the EK3.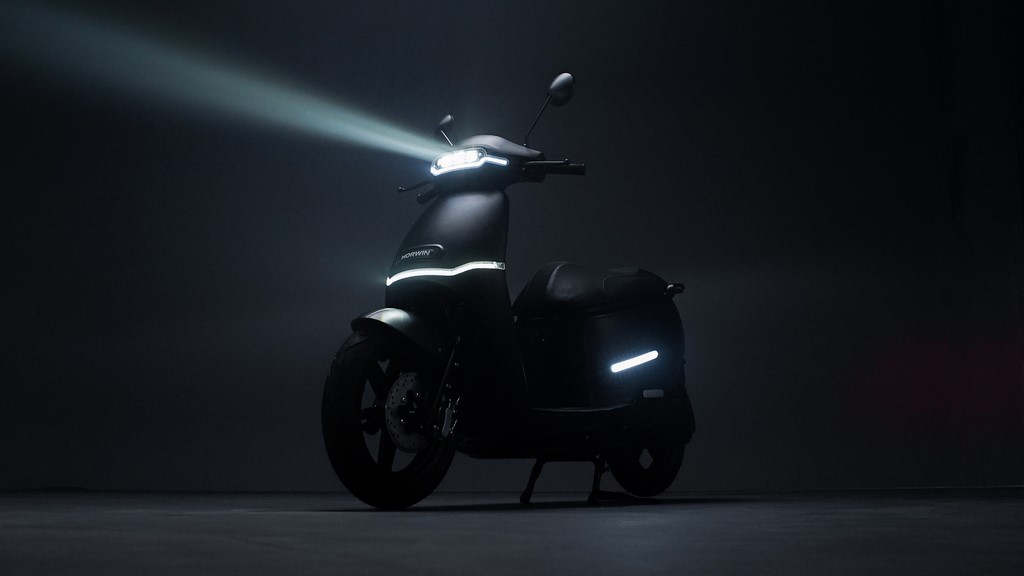 Horwin, an Austrian brand, has unveiled a new offering for the European market and is called the Horwin EK 3 Electric Scooter. While the scooter will be sold in European markets, it is actually manufactured in China.
This is not the Austrian brand's first offering in Europe, though. Horwin already sells its electric motorcycles- the CR6 and CR6 Pro in Europe. These electric bikes compete with 125cc engine spec bikes there.
Coming back to the Horwin EK3, it gets a minimalistic neo-retro design with futuristic aesthetics. In first glance, you might even confuse it as a concept model. To add a premium feel to it, the scooter also gets LED headlamps, LED tail lights, and even has LED strips at the sides. We're not sure why the side LEDs, but we're not complaining.
On the feature front, the Horwin EK3 gets a keyless-entry system which uses a proximity sensor to detect the key, an anti-theft alarm system, a combined braking system, under-seat storage and even cruise control. The speedometer, you ask? It's a fully digital one and even gets a touchscreen with it. It's safe to say that the EK3 is feature-loaded to the brim.
Coming to the performance, the EK3 gets a motor which delivers 4200 W continuous power producing a torque of 160 Nm. The claimed range is around 90 kms for an optional twin-battery setup. Further, Horwin claims that it weighs under 95 kgs and has a top speed of 95 km/hr.
While Horwin currently doesn't plan on setting shop in India, they did reveal the prices for the European market. The Horwin EK3 is available in a Standard and a Deluxe variant and they cost 4490 Euros (Rs. 3.97 lakhs) and 4690 Euros (Rs. 4.14 lakhs), respectively. For the extra money, the Deluxe variant offers a brown leather seat, chrome mirrors, metallic paint jobs and more luxurious upholstery on the footboard.
Horwin EK3 Electric Scooter
The scooter gets features like keyless entry, fully digital dashboard with touchscreen, cruise control, combined braking system and an anti-theft alarm

It gets a 4200 W motor which makes 160 Nm of torque and has a top speed of 95 km/hr
The scooter is available in Standard and Deluxe variants