BMW Files Patent For Covered Scooter Design
New patent images reveal that BMW seems to be working on a covered scooter.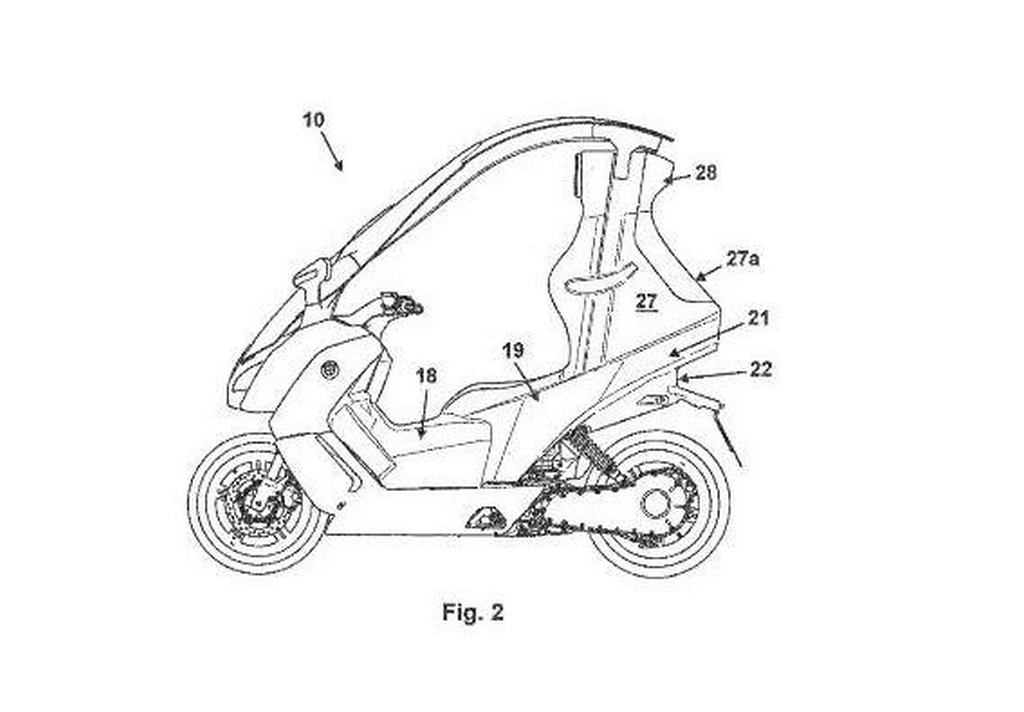 BMW filed some patent images recently, which reveal a covered scooter design. The patent images further reveal that the roof of the scooter will be removable.
While this might be the first scooter with a detachable roof, it is not the first covered scooter by the Bavarian manufacturer. The BMW C1 was an enclosed scooter, which stayed in production from 2000 to 2002 and boasted of car-like safety features.
The BMW C1 was pretty ahead of its time and it was evident as the sales were disappointing. The new patent images might mean that BMW is planning to re-introduce the C1 again with a detachable roof.
The new covered scooter will be based on BMW's C Evo electric scooter, which was first introduced in 2014. It might even have similar performance figures to the C Evo if BMW chooses the electric path.
Further, the patent suggests that the scooter's roof detaches by simply removing some bolts from the structure to convert it into a conventional scooter for some wind-in-the-hair fun. Just like the C1, the car-like levels of safety will be the key selling point of the new scooter.
The safety features list might include four-point seatbelts, crumple zones and even airbags for added rider safety. All this means a lot added weight too, but BMW plans to keep it under control by using carbon fibre as a prime material for various components.
While the scooter might get an extensive electronic package like the BMW motorcycles, it will be interesting to see how the company deals with issues like the added windblast from the side-winds. Heck, we might even see wings on a scooter for the first time too.
BMW Covered Scooter
BMW filed new patent images which reveal a new covered scooter design with a detachable roof
The new 2-wheeler will be based on BMW's first covered scooter – the C1
It will probably get car-like safety features, like crumple zones, airbags and four-point harnesses