HP Matters – Tata To Give MY22 Nexon EV Mild Power Boost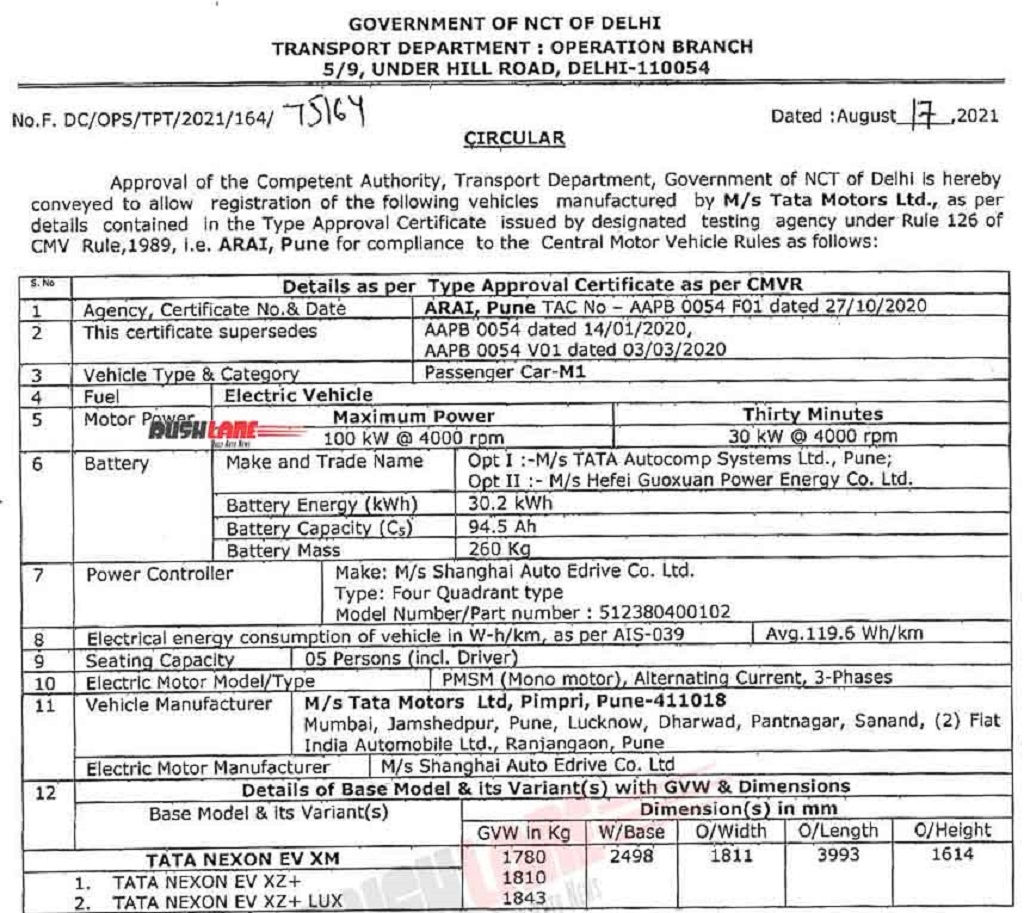 The leaked specs of the 2022 Tata Nexon EV reveal that it will come with 7 PS more than earlier
The specs of the 2022 model year Tata Nexon EV have been leaked due to a type approval certificate of the electric compact SUV making its way onto the internet.
According to the document, the 2022 Nexon EV will have a maximum power output of 100 kW or 136 PS. On the contrary, the 2021 model year Nexon EV's electric motor puts out 95 kW or 129 PS.
The type approval certificate does not mention the torque rating of the EV, but does state the battery capacity, which remains unchanged at 30.2 kWh. Electrical energy consumption of the 2022 Nexon EV (in Wh/km) will be 119.6 Wh/km (on an average).
Expect to see the claimed range to stay unchanged at 312 km (on a single charge) and the acceleration figures of the 2022 and 2021 model year Nexon EV should remain identical.
Interestingly, according to the leaked specs of 2022 Nexon EV, the car will be a bit taller at 1614 mm. The 2021 model comes in at 1606 mm. But, the length (3993 mm), width (1811 mm) and wheelbase (2498 mm) of the vehicle remain unchanged.
The electric car will continue to be offered in XM, XZ+ and XZ+ Lux variants. The Dark Edition, based on the top 2 variants, will not be affected either.
No changes are expected to be made either to the charging rates of the EV or to its equipment list and its asking price should be the same as what it is at present, between Rs. 13.99 lakhs and 16.85 lakhs (ex-showroom).