Hyundai Creta Has An Accident But Doesn't Topple As Claimed
Within three days of its launch, two Hyundai Creta's have crashed in India. The second case ended up with angry mob overturning the car.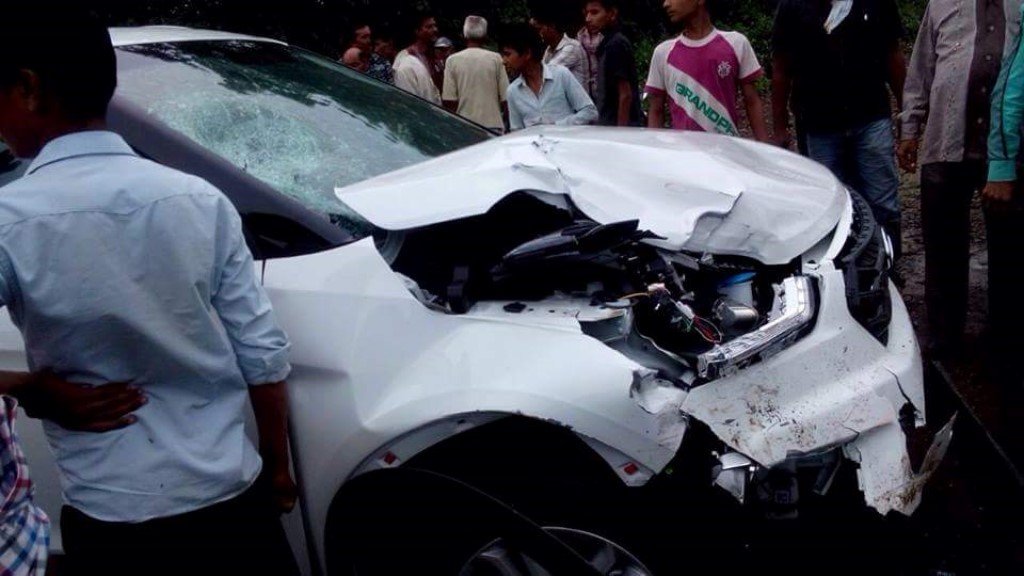 When a company launches a car, the last it would expect is watching pictures of it crashed doing rounds on the internet. Not only does it play with the psyche of the customers, a lot of rumours start spreading too. Similar case happened when Ford launched the EcoSport, one of the new cars toppled. Now, right after the Hyundai Creta launch, there have been pictures of two crashes on the internet. While the first one was a front end crash probably due to hitting a biker, the second one shows the car toppled and the rumour spread was that the car toppled while being driven.
However, the above rumour can be laid to rest now. The Creta did meet with an accident wherein a lady hit a person on the road which led to the angry villagers damaging the vehicle and finally overturning it. Accidents do happen but what the people around did is completely wrong. Knowing how widespread social media is now, the pictures were up on social networking sites in no time. Initial set of the pictures of the second crash showed the toppled SUV and led to a lot of speculation with respect to the dynamics of the car. But, looking closely at the pictures revealed that the car was damaged deliberately since the taillights, rear windscreen and other windows were broken too.
Later on, pictures of the mob overturning the car came out and it was fairly clear that there was no fault of the Creta in the accident. We have often seen that owners tend to test their brand new cars to the limits right after buying it. While this may be attributed to the initial excitement, one should refrain from it until they are used to the dynamics of the vehicle and other aspects which affect the driving like braking distance, blind spots and handling characteristics. Such accidents within a few days of launch dampen the spirit of prospective customer who feel there's something wrong with the car. However, rest assured that there's nothing wrong in this little wonder from the Korean automaker.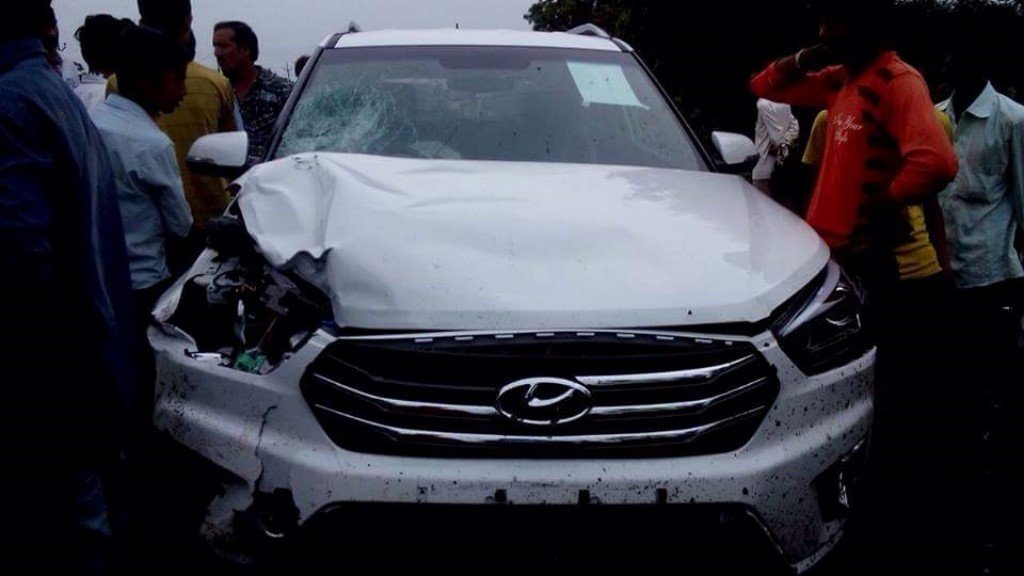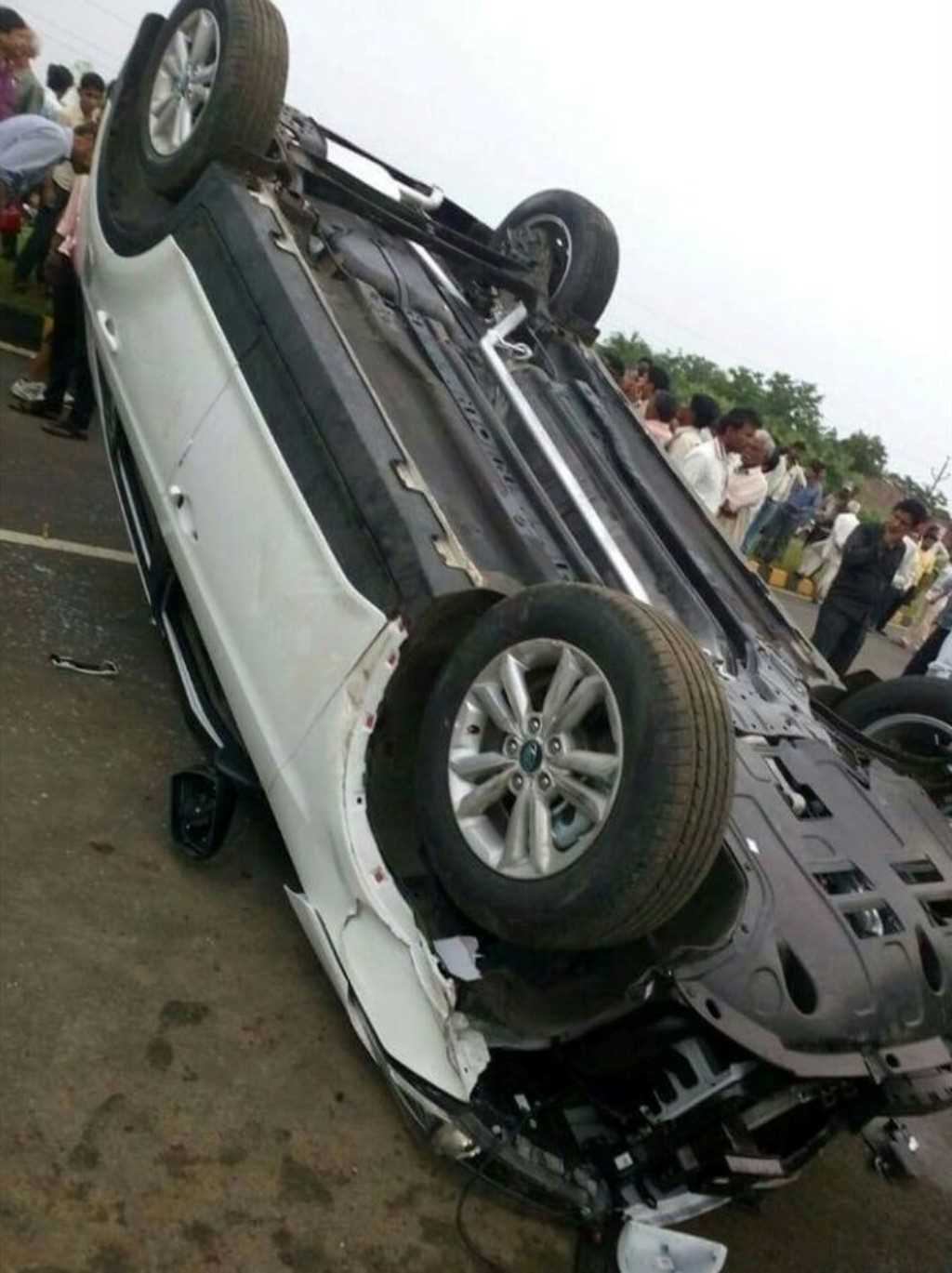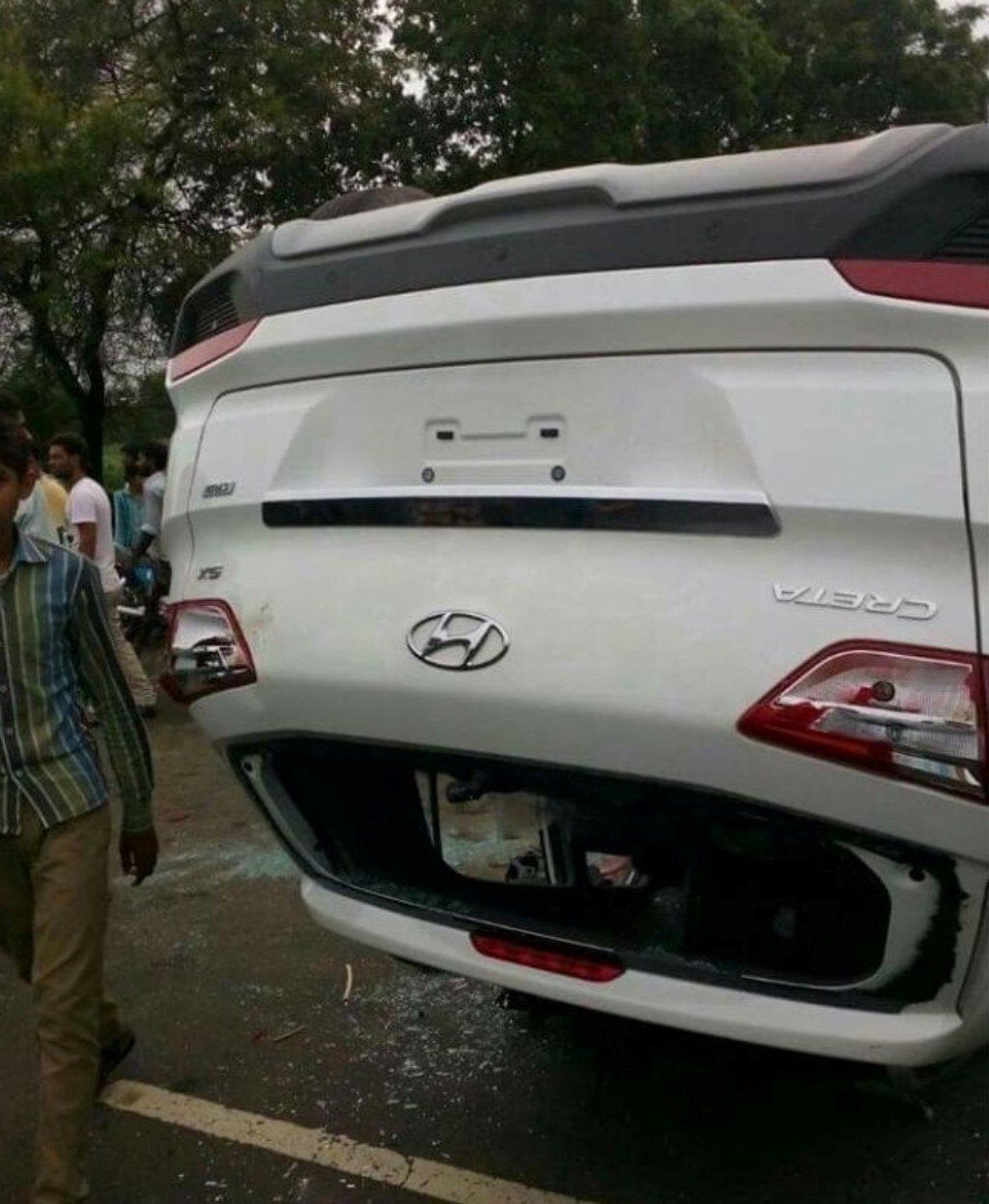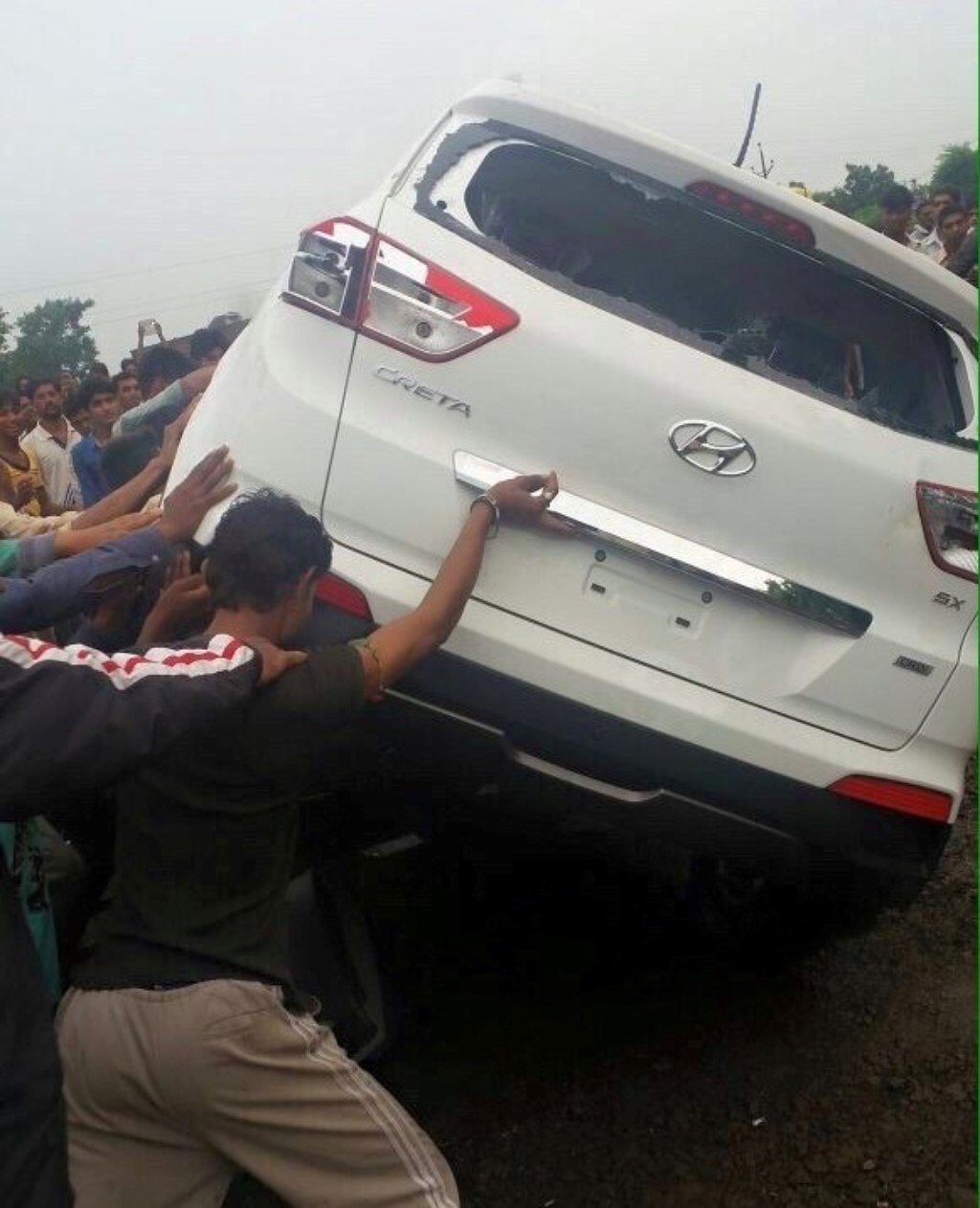 Pictures Source – Rajeev Raj on Facebook and Team Fiat Moto Club on Facebook