Hyundai Gives Elantra A Minor Update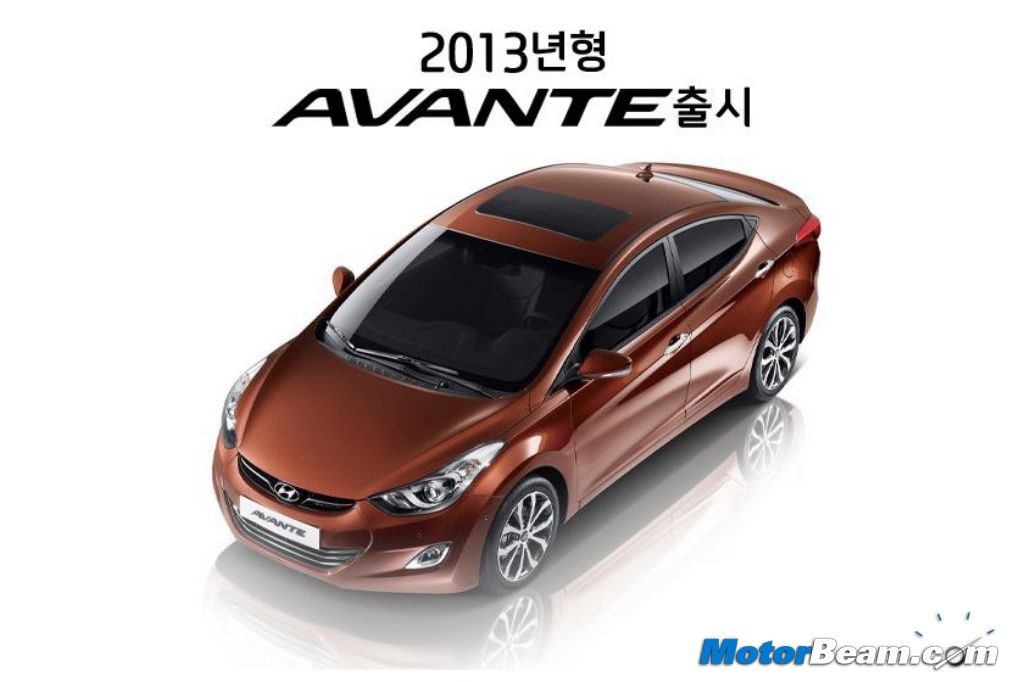 Hyundai is all set to launch its Elantra in the Indian market on 13th of August. As the anticipation increases, some very interesting news has arrived. Hyundai has unveiled the 2013 Hyundai Elantra, also known as Hyundai Avante, in their home market i.e. South Korean. The company has given the car some minor modifications. This 2013 Hyundai Elantra will also be launched in the Chinese market on 23rd of August. The Korean automobile giant will name the 2013 Elantra as 'Elantra Langdong' in the Chinese market.
The new version is 4-centimeters longer and 1-centimeter taller than the traditional version of Elantra. Hyundai will give the 2013 Elantra a new chrome front facia and a longer wheelbase. It will also get a list of changes such as 17-inch alloy wheels, the use of LED tail lamps, tweaked windshield wipers, heated steering wheel, ventilated front seats and darker headlamps fixture. The car itself is a looker and this update will give the car some more attention. To enhance the stability of the car, Hyundai will give 2013 Elantra, VDC (vehicle stability control) as standard on all models.
The Engine options would remain the same. One with 1.6-litre engine will produce 127 BHP and another with 1.8-litre engine will produce 140 BHP. Hyundai Elantra has already won the North American car of the year award. The above mentioned features are not currently expected in the Indian variant but do expect some of them in the near future. According to Chinese reporters, the newer may be priced between 10 lakhs to 14.5 lakhs.
-Kanishk Arora