Fiat 500XL 7-Seater Patent Drawings Surface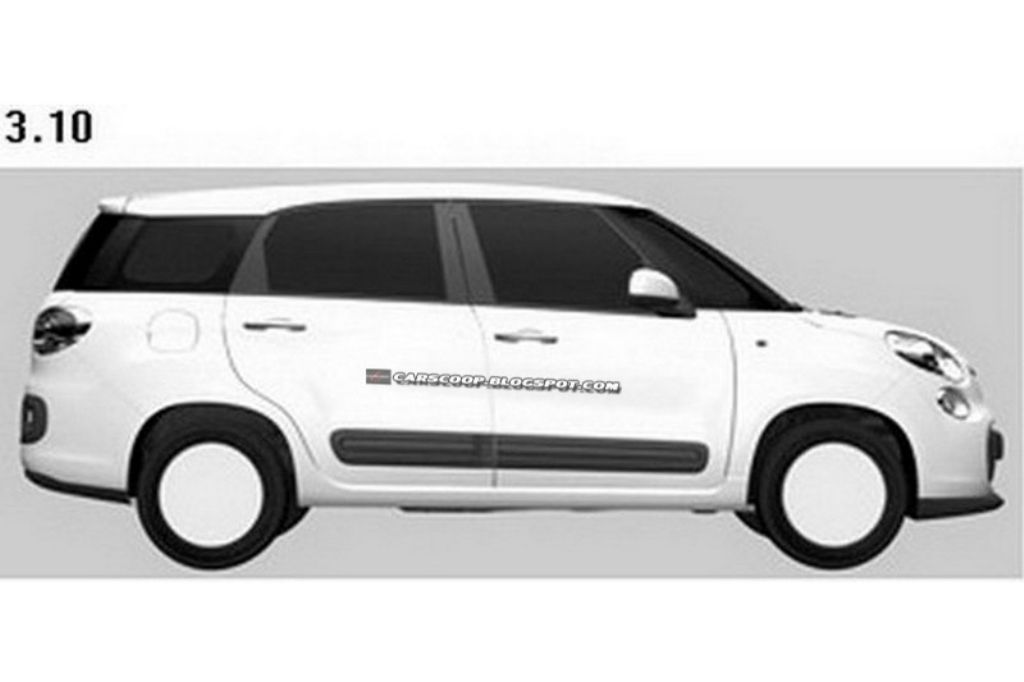 Fiat is working on expanding the 500 family across segments, with the company recently unveiling the 500L compact MPV and 500X compact SUV. We were among the first to report on the Fiat 500 7-Seater MPV being developed to rival the Maruti Suzuki Ertiga. Now our friends at Carscoop have posted some official patent drawings of the 500L, 500XL and 500L Trekking. The Fiat 500L has already been revealed, while the 500L Trekking is not much different than the 500L. The vehicle will boast of a slightly increased suspension along with a electronically controlled differential.
This brings us to the important vehicle for Fiat India, the 500XL. As can be seen in the pictures, the Fiat 500XL is a 7-seater version of the regular 500, which has dimensions similar to the Ertiga. The 500XL is certainly not as cute or good looking as the 500 hatchback but is a whole lot practical than the iconic city car. The 500XL is around 150 mm longer than the regular 500L and the extra length has been added to the rear overhang. The wheelbase remains the same as the regular 500L, which at 2610 mm is less than the Ertiga (2740 mm).
The Fiat 500XL is longer, wider and almost as tall as the Ertiga, which will give it more interior room than the Maruti Suzuki MPV. Set to go on sale in 2013 in Europe, the Fiat 500XL is likely to make its way to India by the end of next year. The Italian automaker will not launch the 500XL in North America as the company feels there is no market for such a vehicle there. Power will come in from the tried and tested 1.3-litre Multijet diesel engine with the MultiAir also doing duty in select countries. Our rendering of the 500 7-Seater is shockingly close to the real thing.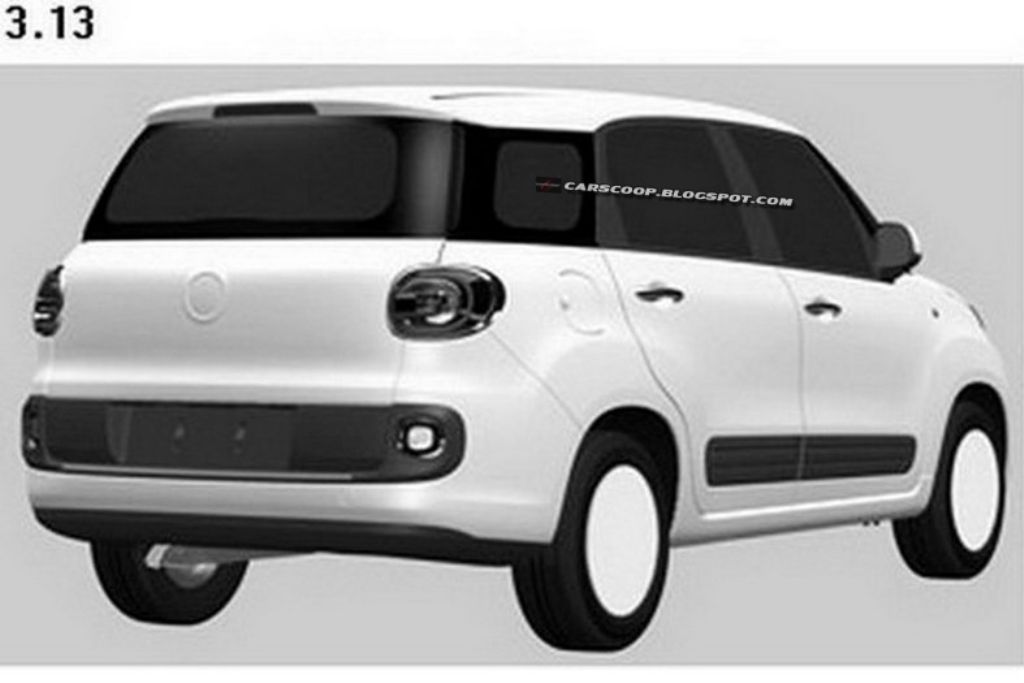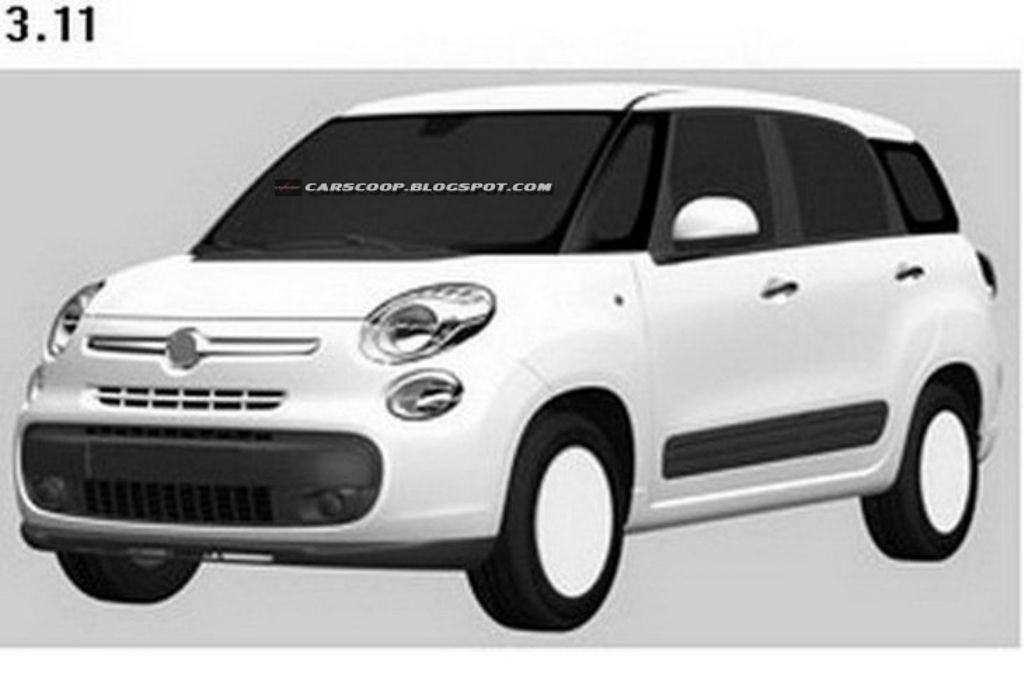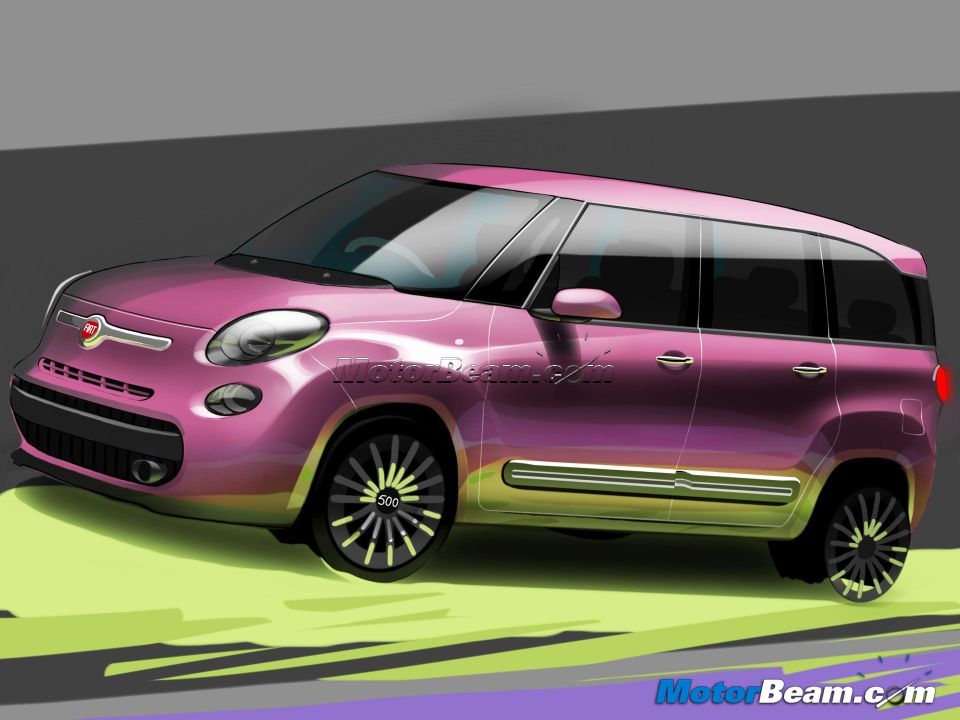 Patent Drawings Source – Carscoop