Hyundai i10 Blue Drive LPG Launched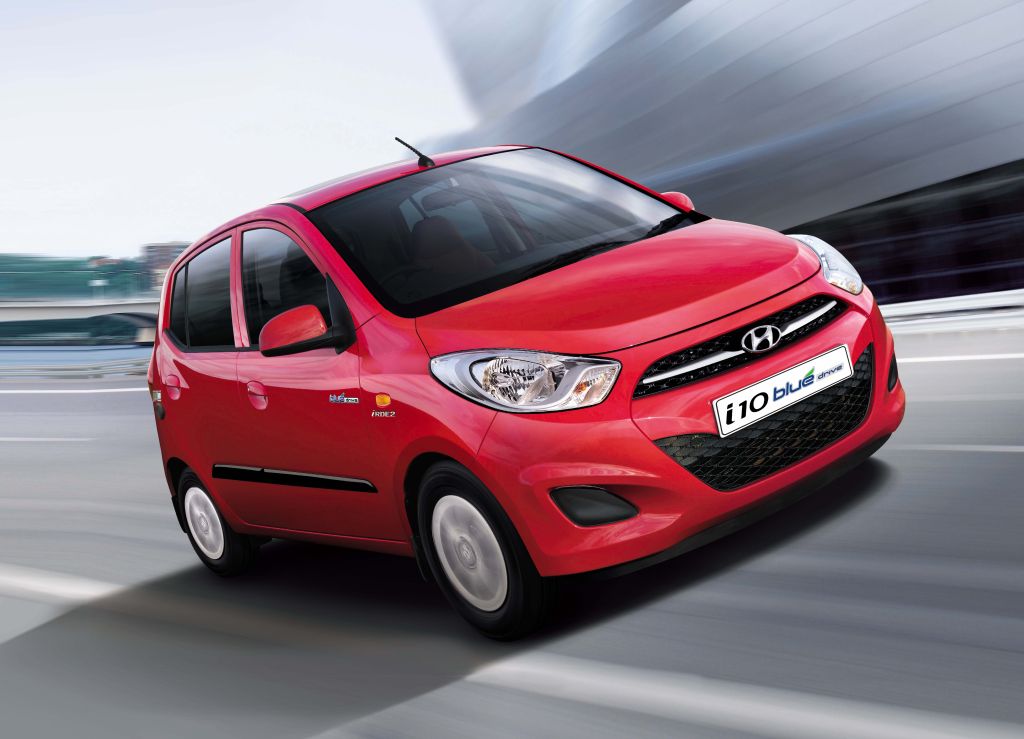 Just last week we reported about Hyundai's plans to launch to the LPG version of the i10 and today the company has announced the same. The Korean automaker has launched the i10 Blue Drive LPG which costs Rs. 27,630/- more than the regular i10 petrol. Hyundai uses the Blue Drive tag on its eco-friendly and fuel efficient cars and thus the Blue Drive moniker has been added to the i10 LPG. The factory fitted LPG kit can take in 34-liters of LPG, while at the same time it can hold 35-liters of petrol. Launched in two variants, the i10 LPG is powered by a the 1.1-liter iRDE2 engine and is priced at Rs. 4,16,144/- for the Era variant Rs 4,30,659/- for the Magna variant (all prices ex-showroom, Delhi).
"The LPG version of our Next Gen i10 is a viable alternative for customers looking at low running cost. With the launch of the i10 Blue Drive, Hyundai is broadening its eco-friendly initiative. Hyundai believes in preserving the environment by making eco-friendly cars that run on low emission fuels," Mr H W Park, MD and CEO, Hyundai India, said.
Hyundai claims that the LPG i10 has a special Toroidal tank that allows intelligent use of space and makes for larger boot space than conventional LPG-fitted models. The Alternator Management System (AMS), which controls delivery of power to the battery reduces the consumption during acceleration and elongates the battery life of the car. The LPG kit in i10 blue drive is impact resistant and has been tested and certified by ARAI. The LPG system is approved by DOE (Department of Explosives) and is offered with a 2-year warranty.