Hyundai i20 Compact Sedan Launch Next Year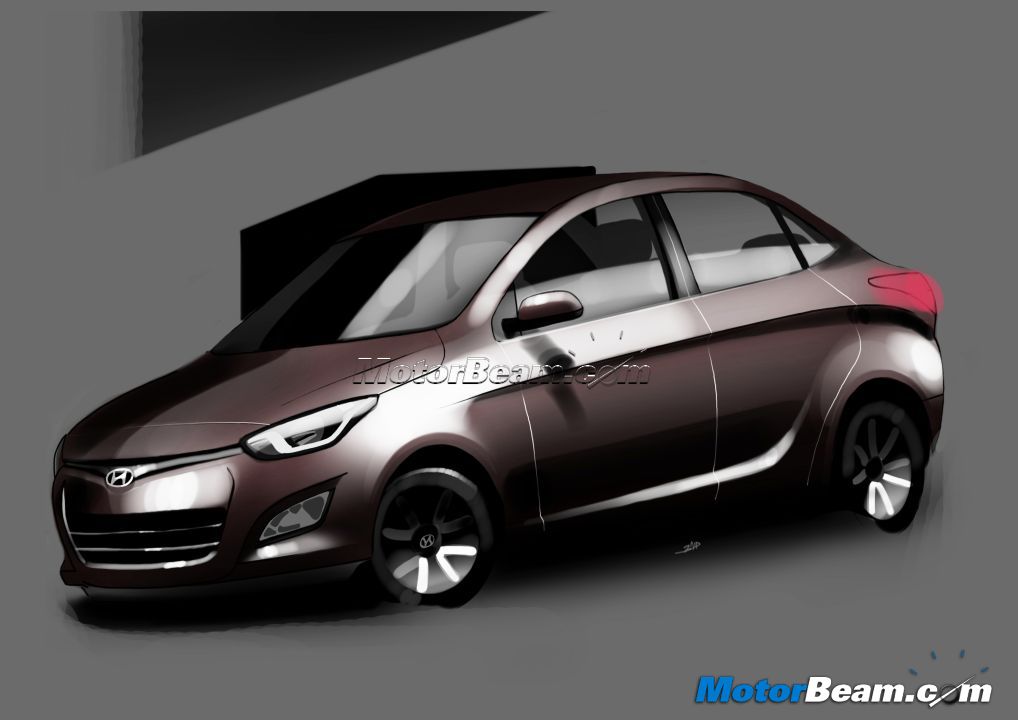 More than 8 months ago, we had confirmed Hyundai is working on a sub 4-metre compact sedan based on the i20 (here). Now our friends at ZigWheels confirm the launch could take place as early as November 2013. The Accent has been on sale for a very long time now and this entry level sedan sold just 234 units last month, which is very less for a car of this segment. Hyundai has found good success with every car in India and the entry-level sedan market is the only segment where it is lagging in terms of market share. The entry level sedan segment is a huge market and currently it is ruled by Maruti Suzuki's Swift DZire.
The lack of presence from Hyundai could be attributed to two reasons. Firstly the Accent has now aged tremendously and doesn't have a diesel option. Secondly, Hyundai's major appeal came after it introduced the fluidic styling on its cars, something which the Accent doesn't have. Upgrading the Accent with fluidic styling doesn't make sense as the vehicle is too old and spending any further on development of this model is not going to give the company very good return on investment.
So what does Hyundai do? Slap on a boot on the i20 and enter the compact segment with a sub 4-metre offering. The development of a i20 sedan is going to cost lesser than developing an all together new entry-level sedan. The length of the i20 hatchback is 3995 mm and it will be interesting to see how the Korean automaker manages to fit a boot and still keep the vehicle under 4-metres in length. The Hyundai i20 sedan will be powered by 1.2-litre petrol and 1.4-litre diesel engines, which will be mated to manual transmissions. Pricing is expected to be between Rs. 6-8 lakhs, slotting right between the i20 and Verna in Hyundai's portfolio.
The excise duty benefits make compact sedans very lucrative in the Indian car market and currently the Swift DZire and Tata Indigo CS are the only offerings measuring under 4-metres in length. Next year, Honda and Mahindra will both launch their compact sedans, the Brio Amaze and Verito CS respectively.
[singlepic id= 11859 w=540 h=375 float=center]
Source – ZigWheels