Hyundai i20 Now With Day Time Running Lights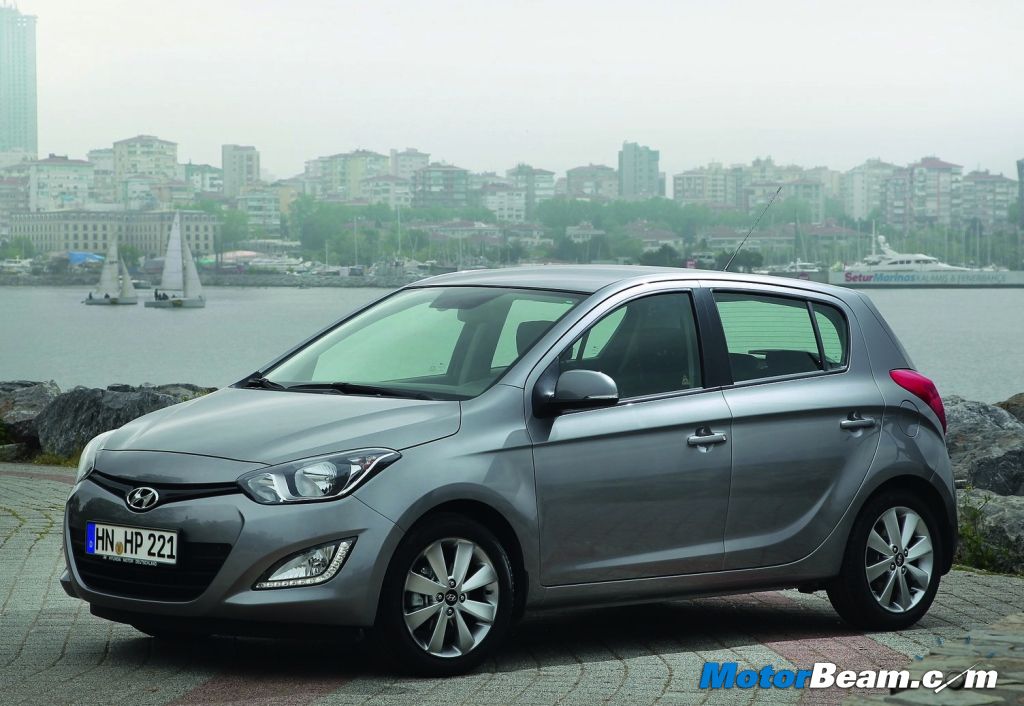 The fluidic Hyundai i20 was spied in India, before its launch with day time running lights. However when Hyundai launched the car, they did not offer those lights on the Indian version. Many were disappointed as the i20 is a feature laden car and the LEDs near the fog lights would have made it look really cool. Hyundai exports made in India i20 to Europe and thus they manufacture the i20 with more features such as bigger wheels, ESP, etc. Such features are not offered on the Indian version to keep costs in check.
Now Hyundai has added LED day time running lights on i20 in India. This feature is available on the top end Sport and Asta variants only and has resulted in a price hike of Rs. 9750/- on the i20, which is quite a bit for just day time running lights. The Hyundai i20 might be expensive compared to its nearest rivals like the Maruti Suzuki Swift, but the vehicle offers many segment first features like 6-speed gearbox (diesel version), automatic headlamps, rain sensing wipers, 6-airbags, etc.
LED day time running lights are one of the most sorted modifications in cars nowadays. Very few cars come with DRLs as standard and thus buyers opt for aftermarket fitments. The aftermarket DRLs modification can be done for around Rs. 4000/-, with the placement being done on the centre of the bumper. Most high luxury end cars have DRLs but when it come to sub Rs. 20 lakh car, there are very few of them which offer this feature.