Hyundai i20 WRC In Its Final Development Stage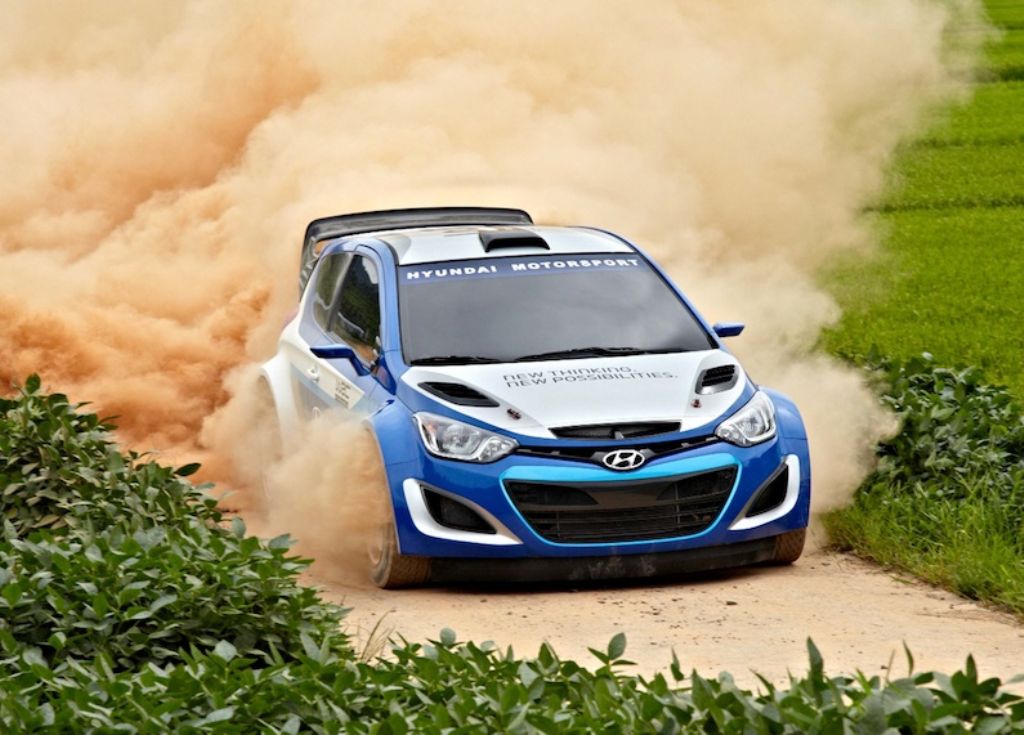 Hyundai Motorsport is betting big on the i20 WRC, which is currently under development on full throttle before the commencement of the 2014 FIA World Rally Championship. Recently, Hyundai Motorsport conducted a 15 day test for the i20 WRC on gravel and tarmac during October. Juho Hänninen, Bryan Bouffier and Chris Atkinson are the team's appointed development drivers who conducted the tests in Spain and Germany. Michel Nandan (Hyundai Motorsport Team Principal) is satisfied with the tests conducted in the month of October, when they managed to test new parts and different setup solutions.
The testing of the Hyundai i20 WRC commenced with a four day gravel test in Spain, where the team analyzed behaviour of the i20 WRC in warm weather conditions with Juho Hänninen and Chris Atkinson. Then the team came up to the Catalonia region for a five day gravel test, followed by a tarmac test in Baumholder in Germany. The team spent the final week of October in tarmac development, testing the i20 WRC on the same roads as the rally. Throughout the tests they got a chance to evaluate new components including suspension parts, which they hadn't tested before.
The homologation process for the Hyundai i20 WRC has begun, which is one of the most important process for the Hyundai Motorsport team. The report for the homologation process of the i20 WRC needs to be compiled and lodged to the FIA by the end of this month. Hyundai entered the world of motorsport in 1999, when it revealed the Accent WRC for the 2000 Swedish Rally. With several improvements, Hyundai participated until 2003, post which they announced their withdrawal from WRC. It would be interesting to see the comeback of Hyundai Motorsport with the i20 WRC in the 2014 season.