Hyundai IONIQ Rendering Revealed, Launch In Early 2016
Korean automaker Hyundai has teased the upcoming IONIQ again and the vehicle comes with three different powertrain options.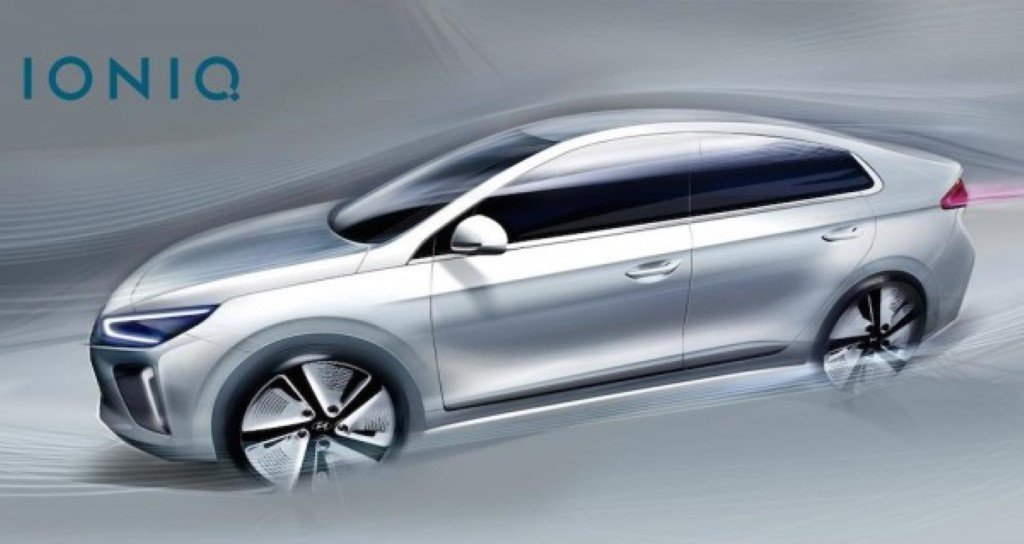 Hyundai has been keeping itself busy with the new IONIQ which is an eye-catching vehicle that will have strong performance under the hood and the best part is that it will run on alternative fuel. The Korean automaker claims that the IONIQ is going to be the world's first car to get a choice of three efficient and low-emission engines such as full-electric, plug-in petrol/electric hybrid and petrol/electic hybrid. The company states that this vehicle is targeted towards those who want to enjoy driving the vehicle without affecting the environment.
On the styling front, the Hyundai IONIQ has a very sleek design while there are also some curvy elements towards the front and rear. The headlights and DRLs seem to have a very unique and striking design philosophy. Hyundai also claims that eco-friendly materials have been used in the development of the vehicle. The interiors also have a very futuristic feel to them and even though there are no quirky elements, the insides do have a sense of a nice appeal to them.
The IONIQ has been named in such a way that it blends the words ion and unique. The vehicle has been developed on an all-new platform that has been specially designed to house the lithium-ion batteries. The vehicle will be revealed completely in Korea in January 2016 and it will be showcased at the 2016 Geneva Motor Show and the New York Auto Show in March 2016. It will be launched by September 2016 in certain global markets. The electric and hybrid models will be launched first while the plug-in hybrid model will be launched later on. India launch is still quite far away.