Hyundai Ix-onic Concept – 2010 Tucson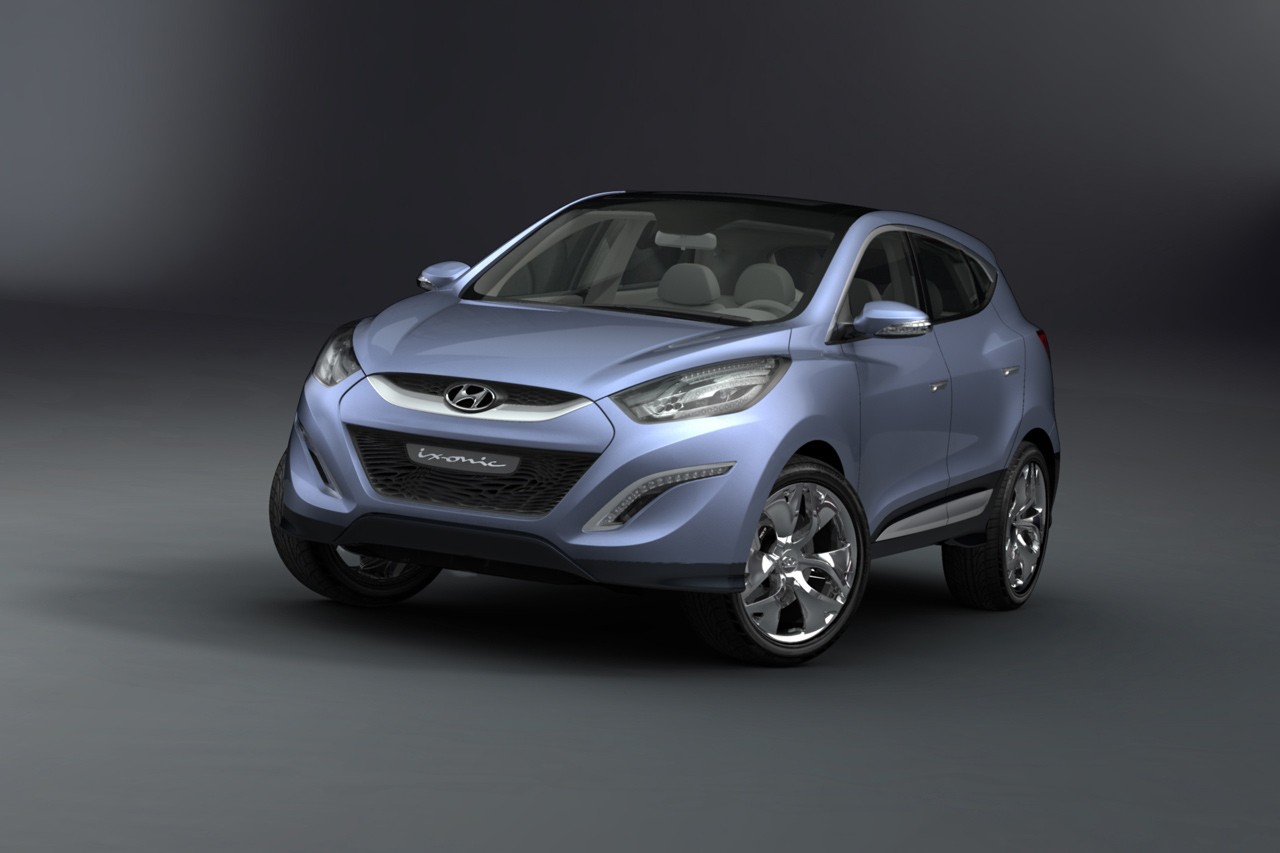 Hyundai's ix-onic concept, also known as the HED6, previews the second generation Tucson SUV that will be officially revealed in production form at the 2009 Frankfurt Auto Show. Even though it's hard to deny the styling resemblances to the Ford Kuga, the ix-onic that was penned at Hyundai's European center looks way cooler than the anonymous Tucson.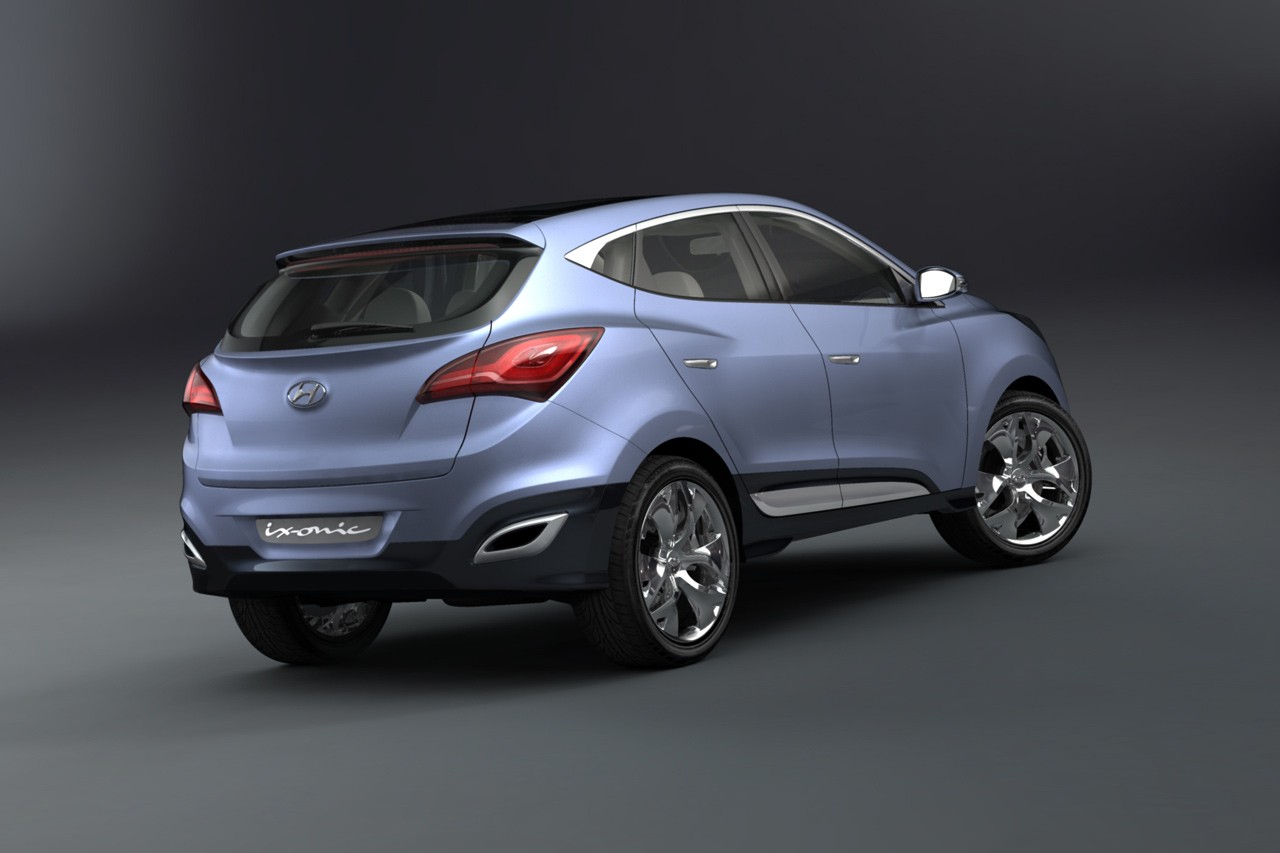 The concept version of the 2010 Tucson that will be called in Europe ix-35 will be powered by Hyundai's new 1.6-litre turbocharged gasoline engine that delivers an output of 175HP. This engine will be available in the production version as well other Hyundai models in the near future. It will also be joined by a new 2.0-liter turbo diesel producing 184HP. Hyundai should launch this car in India and we can expect it to outsell the Grand Vitara.
Source – Carscoop