Hyundai ix25 Petrol Model Imported For Testing In India
The Hyundai ix25 compact SUV will be launched in India later this year and now the company has imported a petrol model for testing purposes.
Hyundai India is gearing up for the launch of their latest product in the market. We are talking about a compact SUV that will be positioned above the company's crossover, the i20 Active. The Hyundai ix25 will be launched during the later part of the year. The automaker is presently carrying out rigorous testing of the vehicle across the country while also using rivals like the Ford EcoSport as benchmarks. The ix25 compact SUV will be offered in both petrol and diesel models. While Hyundai imported a diesel model earlier for testing, the company has now brought down a petrol variant for R&D purposes.
This particular model of the ix25 comes with a 1.4-litre petrol engine. So it seems that Hyundai India will launch the ix25 with four engine options just like the Verna 4S – 1.4-litre and 1.6-litre petrol and diesel units. While the diesel engines will also get an option of an automatic transmission, the petrol models will have to make do with only a manual transmission. Hyundai will most likely offer the same 4-speed gearbox that is also offered with the Verna. A diesel automatic variant will do wonders because it will provide a blend of convenience and economy.
From the outside, the Hyundai ix25 looks like a mini version of the Santa Fe. The styling is spot on and it will surely appeal to a lot of buyers. As expected with all other Hyundais, the ix25 too will be feature-loaded. The interiors have a modern layout with a nice design theme. The ix25 compact SUV will be competing directly with the Renault Duster, Ford EcoSport and Nissan Terrano. Tata Motors' upcoming compact SUV will also fight it out with the ix25. Hyundai India will launch the ix25 at a price range of approximately Rs. 7-12 lakhs (ex-showroom) and it is likely be an instant hit.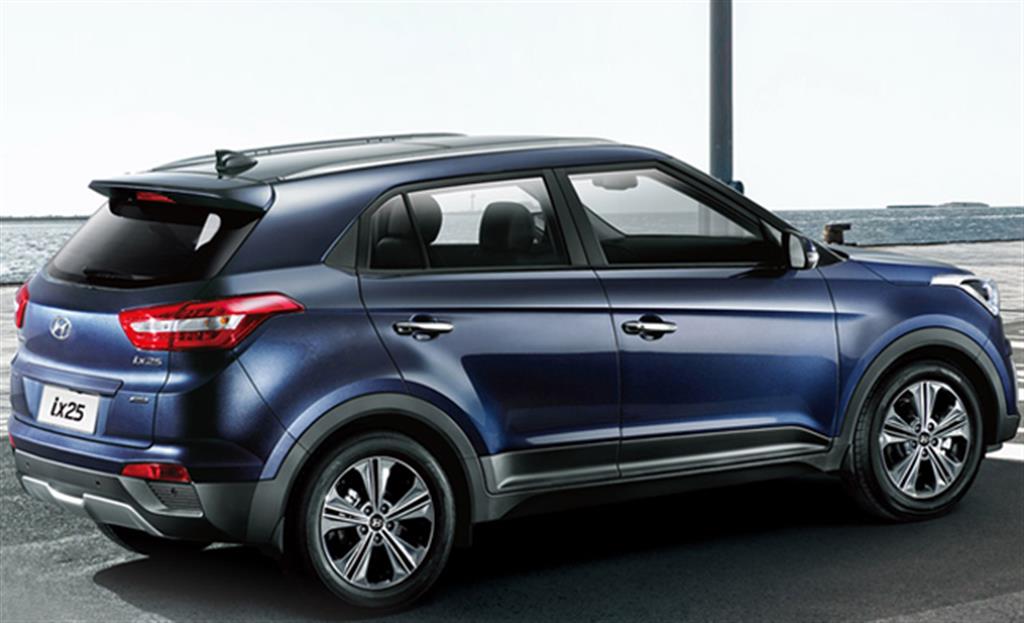 Source – Zauba.com