Hyundai To Launch Its First Battery Powered Electric Car By 2016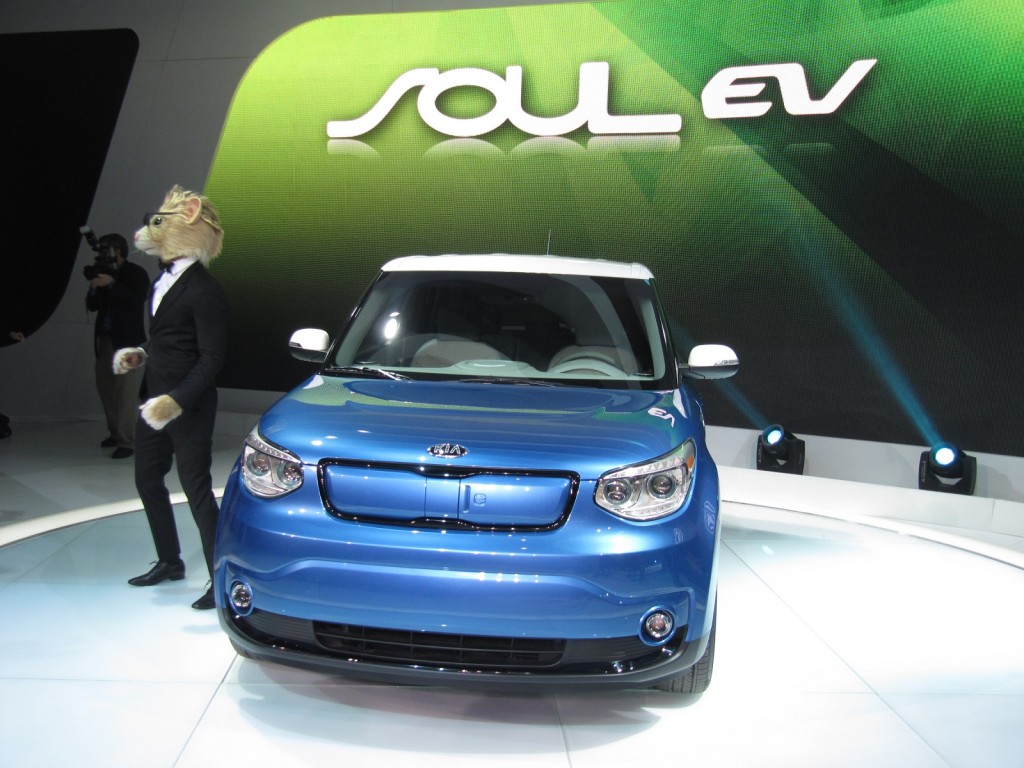 South Korean manufacturer Hyundai is planning to launch is first electric vehicle (EV) in the market by 2016. The company which has been concentrating on hydrogen fuel-cell vehicles as the next generation choice of propulsion wants to tap into the hidden potential of the electric vehicle segment with its product, which has seen new products like the BMW i8 and the Nissan Leaf, get a positive response.
Hyundai confirmed the development at the Korean launch of its sister company Kia Motors' Soul compact electric vehicle. Kia has been concentrating on battery powered vehicles, while Hyundai has had an inclination towards hydrogen fuel-cell vehicles due to the stricter emission regulations in developed markets like the US. Hyundai could borrow the technology from Kia to implement the same in its range of electric vehicles in the future.
The Kia Soul EV is powered by an electric motor producing 81 KW (108.5 HP), with the power going to the front wheels and uses 27 kWh lithium-ion polymer batteries that are located under the cabin. 0-100 km/hr on the Soul EV comes up in 12 seconds, while the top speed is 145 km/hr. Kia expects the Soul EV to have a range of around 200 kms, while the battery can be fully charged in five hours.
The Kia Soul EV is priced at around 42 Million Won in South Korea (Rs. 23.95 lakhs) and the South Korean government is also offering subsidies to the EV which will further reduce the price of the electric vehicle. Hyundai too could launch a compact vehicle first in its home market before taking it global. While details are scarce about the upcoming Hyundai EV, we will keep you posted as and when things happen.