Hyundai Motorstudio Flagship Brand Showroom Opened, More Planned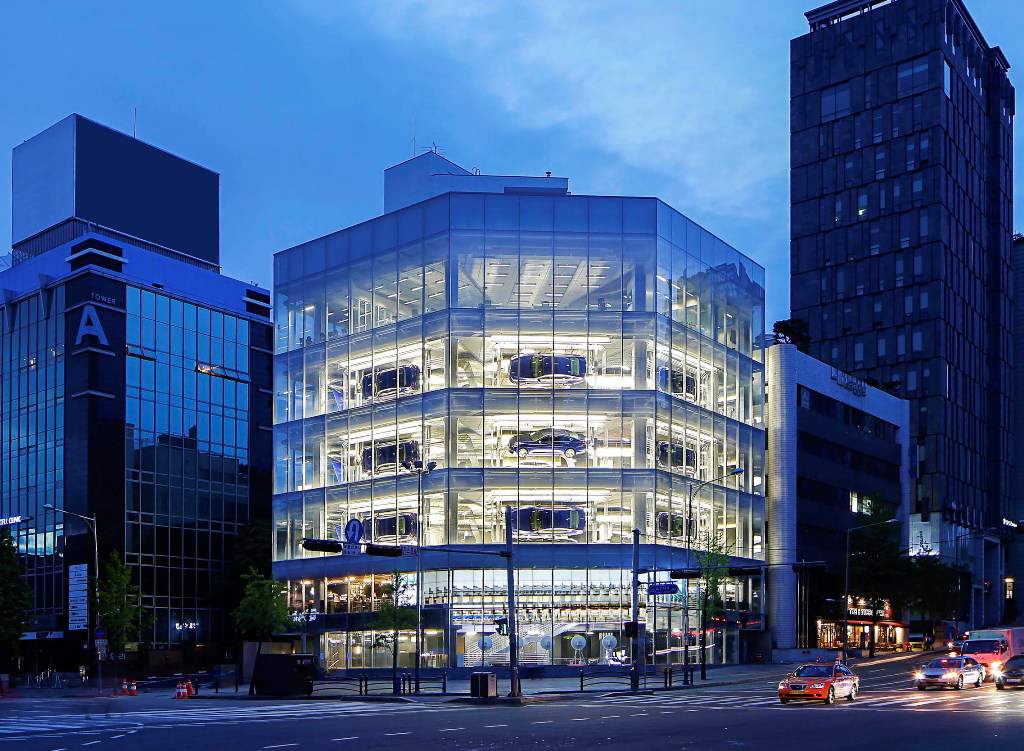 Hyundai opened its first flagship brand showroom called the 'Hyundai Motorstudio' in Seoul, South Korea. The one of its kind showroom features a series of newly-curated retail and cultural experiences as well as exhibits that will help communicate the company's future brand direction and aspirations to the customers and visitors more effectively. The brand showrooms propose coffee, conversations and culture under one roof.
The Hyundai Motorstudio's major USP will be the 'car rotators', a world first that was designed and installed for the showroom. The car rotators allow nine full-sized Hyundai Genesis models to create the facade and central display of the building. The angle of each car will be adjusted every month that will allow customers to observe each car from every angle, including the undercarriages. The architects used 36,000 metres of steel pipes and anodized steel panels to create the interior and exterior architecture of the flagship showroom that represents the company's vast capacity of industrial production and innovation.
Consisting of five floors, the Hyundai Motorstudio will get an art gallery and a communication venue with customers. The showroom will host a wide range of collaborated works with world-renowned artists with the first exhibition to be performed by a London-based art group called the 'United Visual Artists'. The showroom also includes an auto library, a kids' lounge, a premium customer lounge, a car-tuning lounge, a gallery and a cafe for customers to relax. Specially-trained staff and curators will be on hand to help visitors enjoy each of its spaces and listen to customer feedback.
Hyundai plans to expand the flagship brand showroom in other global cities as well with the second one scheduled to open in Moscow in the second half of this year. The new showrooms that will open globally will offer visitors a glimpse into Hyundai's other cars in its portfolio. The company is optimistic that the new Motorstudio will be a prominent landmark of Seoul.