Hyundai Nexo India Launch In Consideration
The Hyundai Nexo is a fuel-cell powered compact SUV to take on the global warming.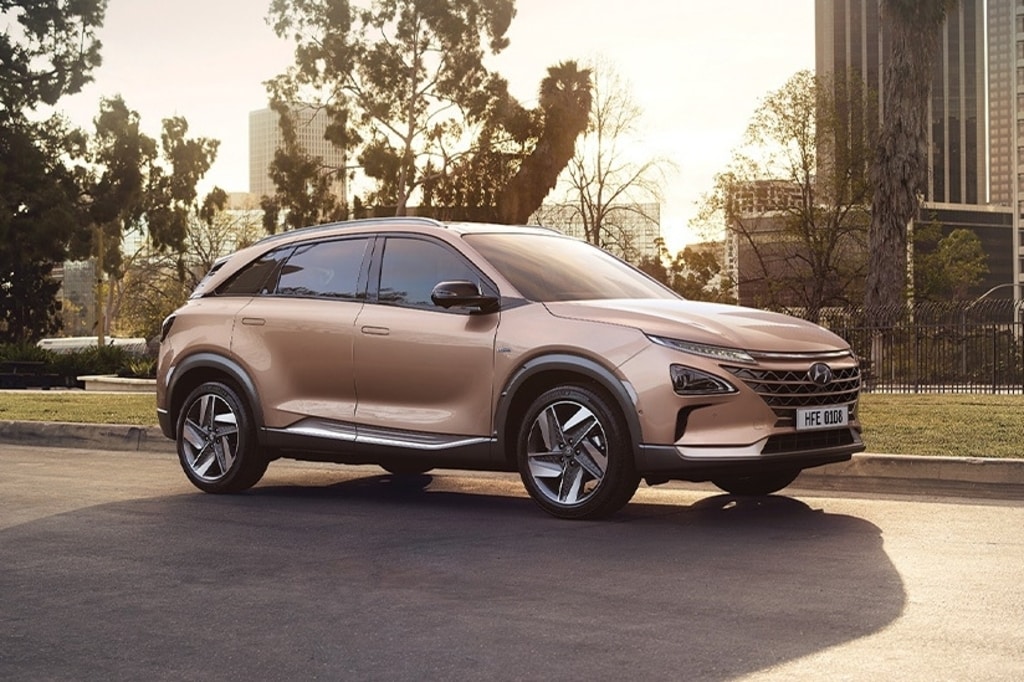 Toyota is seriously considering to bring its Mirai fuel-cell car to India. Now, Hyundai seems to also be keen on getting its Nexo fuel-cell vehicle in India. The indication comes from not one but multiple videos that Hyundai has uploaded on its India YouTube channel.
The Hyundai Nexo is a fairly new car which went on sale in South Korea in March this year. It is Hyundai's flagship model in its eco-friendly portfolio. The Nexo comes with a combination of an electric motor and a fuel-cell, both of which give out zero emissions. The total power output is a respectable 160.77 HP and 395 Nm of torque which gives the car a 0-100 km/hr time of 9.5 seconds. It is clearly not the fastest car but one should remember that it also carries the weight of the battery pack.
In terms of features, the Nexo comes loaded to the gills. It gets auto flush door handles which will only come out when you need them. There's a 12.3-inch touch infotainment system, a 12.3-inch digital instrument cluster, LED headlamps and taillights, lane follow and highway driver assist, blind-spot view monitor and remote parking assist. The Nexo even cleans the air using its humidifier, air-filter and the fuel-stack used for power generation which is unlike the combustion engine cars that pollute the air on the move. The car is even capable of powering a mobile camper.
The exterior of the Hyundai Nexo is also as impressive as the feature list. The ultra-sleek headlights with a LED strip running across the front bonnet gives it a futuristic appeal. The rear too gets LED taillights with a triangular shape. The car sits on 18-inch or 19-inch wheels that are designed keeping aerodynamics in mind.
No word has been given out by Hyundai about the coming of the Nexo to India. India simply doesn't have the infrastructure to support such a car for daily use. So, it surely isn't coming here in the near future. But considering that the Indian Government has reduced the duty levied on hydrogen powered cars, it is only time before we see more hydrogen cars coming to the country. While the future is surely electric, the future after that seems to be the fuel-cell.
Hyundai Nexo
– Hyundai India's YouTube channel has been posting quite a number of Nexo videos
– The Nexo is powered by an electric motor and a fuel-cell combination
– It looks futuristic to match the technology that it comes with