Hyundai Offering Discounts Across Models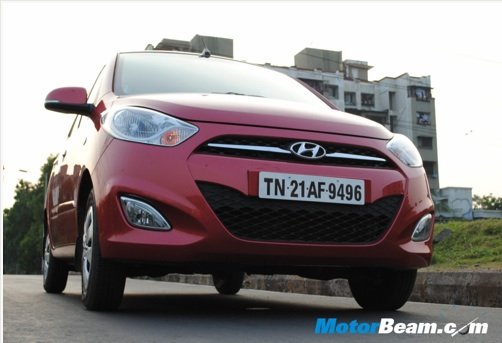 The year 2011 has been quite rough for the auto industry. Car sales have plummeted down in the recent months due to increase in petrol prices and also rise in the interest rates. The months of November and December show a dip in car sales every year because people wait for the New Year to arrive so that they can have the 2012 registration. In this challenging time, car makers try to woo the customers by offering massive discounts on their models. Hyundai India, the country's second largest car maker has announced big discount schemes on 4 of its models, the Santro Xing, the i10, the i20 and the Accent.
The petrol powered i20 comes with an offer of free petrol worth Rs. 200 which translates to Rs. 14,000. The Santro Xing is now being offered at a massive discount of over Rs. 30,000 in the form of free insurance, a special gift cheque and exchange bonus. The i10 which is the best selling model from Hyundai also gets massive discounts as the car is petrol powered and hence will suffer in sales volumes since customers are migrating to diesel cars. The same goes with the petrol i20 and the Accent. The Verna is not getting any discount offers since it is equipped with a diesel and sells hotly in its segment. There has been no discount on the recently launched EON also. Apart from these made-in-India cars, the Santa FE which sells in India as a CBU is also not having any discounts though the car hasn't seen good sales volumes.