Hyundai Reina Unveiled In China, Based On Old Verna
Hyundai Reina unveiled at the Chongqing Motor Show, is based on the previous generation Hyundai Verna.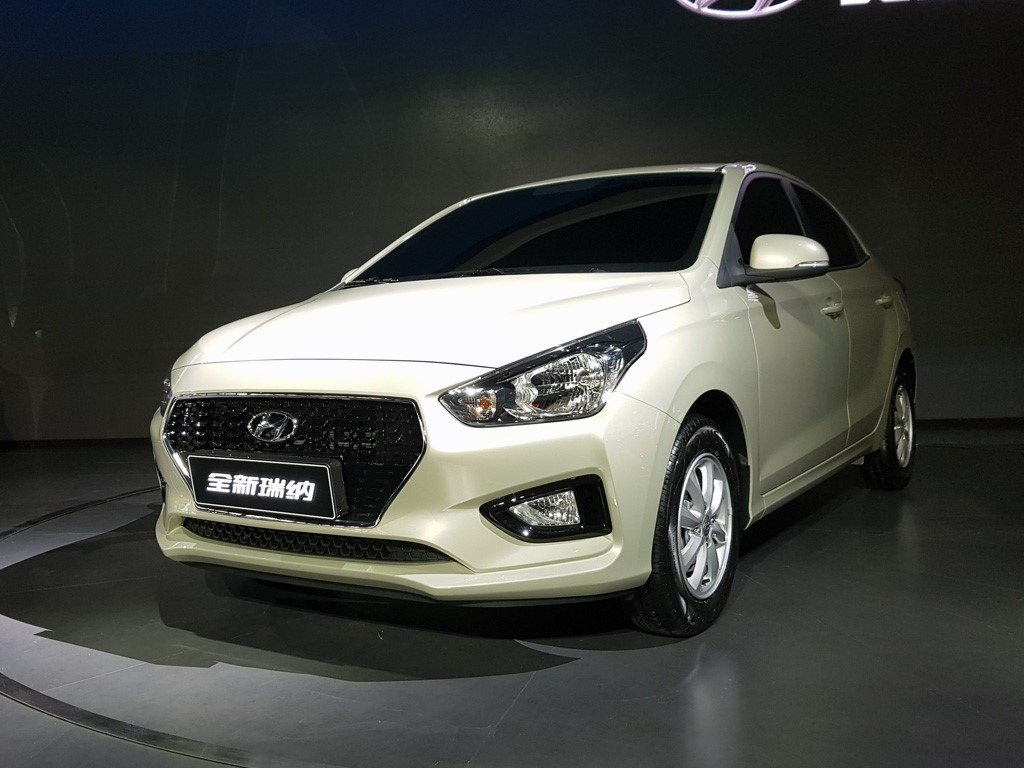 Hyundai has unveiled the Reina sedan at the 2017 Chongqing Motor Show, expected to hit the Chinese markets later this year, the Reina is based on the previous generation Hyundai Verna that is currently sold in India.
The Reina wears the Fluidic Sculpture 2.0 design and features Hyundai's signature hexagonal grille with a gloss black mesh. The Reina also features swept-back Halogen headlamps, angular foglamps and multi-spoke alloys. The rear-end features a wide windscreen and vertical tail-lamps.
The interiors of the car weren't revealed owing to it being a pre-production prototype, however, it is expected to remain the same as in the outgoing model but will come equipped with a touchscreen audio system with Apple CarPlay and Baidu's CarLife connectivity options.
The Hyundai Reina comes powered by a 1.4-litre petrol engine that produces 95 HP. mated to either a 5-speed manual or a 4-speed automatic gearbox. The Reina will be Hyundai's answer to the Chevrolet Sail and is Hyundai's third China exclusive sedan after the Mistra and Celesta.
Hyundai Reina
– Hyundai Reina has been unveiled at the 2017 Chongqing Motor Show
– The Reina is based on the previous generation Hyundai Verna that is currently sold in India
– The Hyundai Reina will rival the Chevrolet Sail
– Hyundai is expected to launch the Reina later this year in China
Source – AutoHome.com