Hyundai RN30 Concept Is A Performance Version Of i30
Hyundai RN30 Concept is a performance version of i30 hatchback revealed at the Paris Motor Show exhibiting racing DNA of the Hyundai 'N' brand.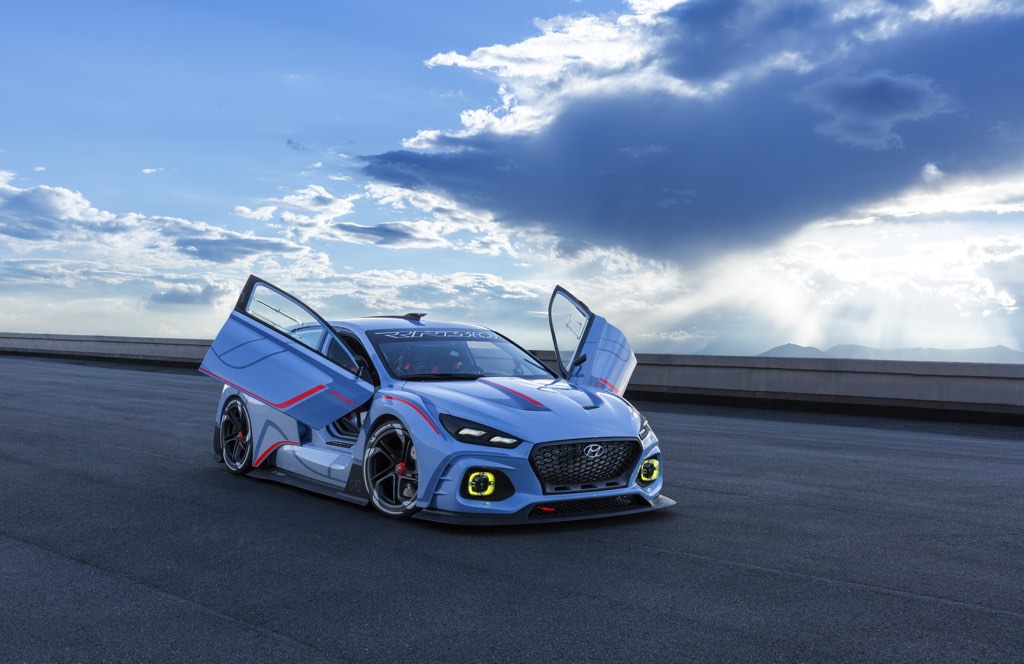 The South Korean automaker has revealed an adrenaline pumping Hyundai RN30 Concept at the 2016 Paris Motor Show. The concept car is being showcased to preview the racing DNA of the Hyundai 'N' brand. It is a performance oriented division of the carmaker that will be transforming regular Hyundai cars to high-performance models.
This particular concept is based on the Hyundai i30 hatchback getting a heavy dose of WRC spec performance parts, exterior styling and interior details. The Hyundai RN30 Concept looks super aggressive and racy. The grille is blacked out, headlamps are smoked, wheels are huge, there are ground hugging side skirts and just look at the massive spoiler at the back.
Just by looking at the car standstill, your heart will start racing. It has got one of the biggest diffusers at the back and to further add to the excitement, the RN30 comes with scissor type doors. The race-spec interiors look eccentric. It has a digital display on the steering wheel with all the controls and look! It even has two integrated Osmo cameras to record your driving session.
Powering the RN30 Concept is a 2.0-litre turbo petrol engine churning out 380 PS and 451 Nm, mated to a dual clutch transmission. Some of the key elements include rev-matching, electronic limited-slip differential system, high performance plastics to save weight, etc.
Hyundai's new N division is like Ford's RS or Volkswagen's GT performance division that brings out the monster from a regular car. Hyundai will be using some of the tech showcased in this concept for their new N brand vehicles. Hyundai aims to transform their image of cars for being rich in dynamics and sporty driving with the new N brand. We hope they plan to trickle down some performance tech to the Indian market as well.
Hyundai RN30 Concept
– Hyundai showcases new performance oriented concept at the Paris Motor Show
– The RN30 concept is based on the Hyundai i30 hatchback
– The new concept previews the racing DNA of Hyundai's new N performance brand
– The Hyundai N division will transform regular models to performance cars