Hyundai Teases Intrado Crossover Concept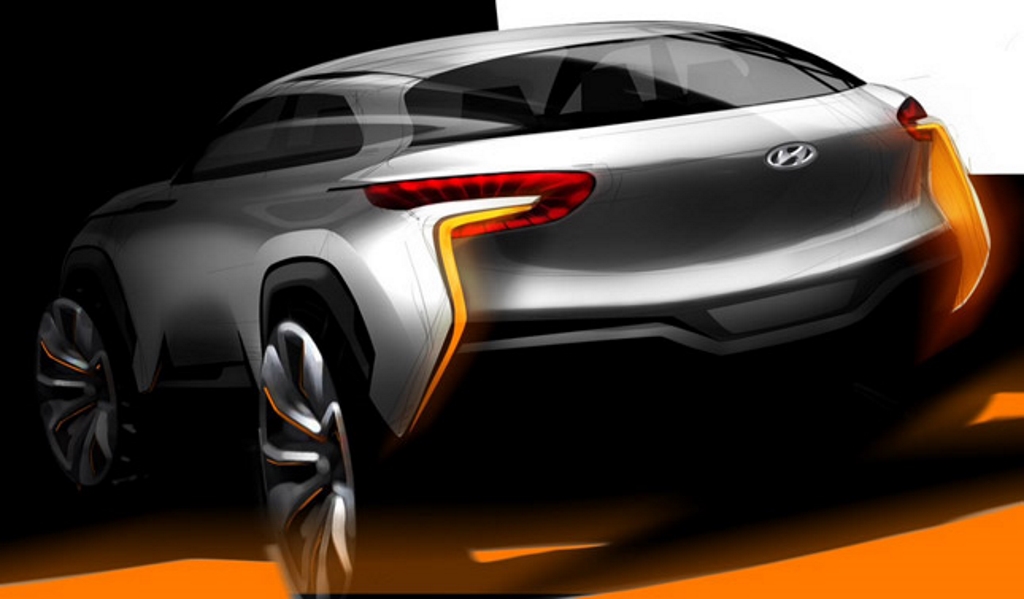 The global automotive industry has seen a rapid growth in terms of technology depending upon various factors and market specific requirements. Hyundai has made its mark globally with the incorporation of the fluidic design philosophy to its vehicles. This design philosophy has changed the prospective of the Korean brand and has made them market leaders in various segments by garnering the targeted sales volumes within a short span of time. The automaker is currently developing the Fluidic Sculpture 2.0 aesthetic language which will be adopted by their entire portfolio in the coming years.
Recently, Hyundai has teased the sketch of the Intrado Concept (codenamed HED-9) and this car is going to be built on a completely new platform. The Intrado is aimed to be built on a super light weight structure which will be made from a mixture of advanced materials. Hyundai is developing a revolutionary technique of joining various modules of the components of a car and hopes that this technology has the potential to change the construction methodology of vehicles. The Hyundai Genesis was the first car to incorporate the Fluidic Sculpture 2.0 design language which was showcased last month.
The Hyundai Intrado is the first concept featuring the new design language and from the teased sketch, we can say that the crossover has a futuristic design. The Intrado was developed at the Hyundai Motor European Research and Development center in Russelsheim, Germany. The name Intrado means the underside of an aircraft wing which produces lift enabling it to take off. The Intrado is the first Hyundai car which will be built using advanced materials and features a highly efficient powertrain. This car is powered by the next generation Hydrogen fuel cell that is both smaller and lighter than the ix35 fuel cell which is presently in production.