Hyundai To Launch Updated Sonata In 2014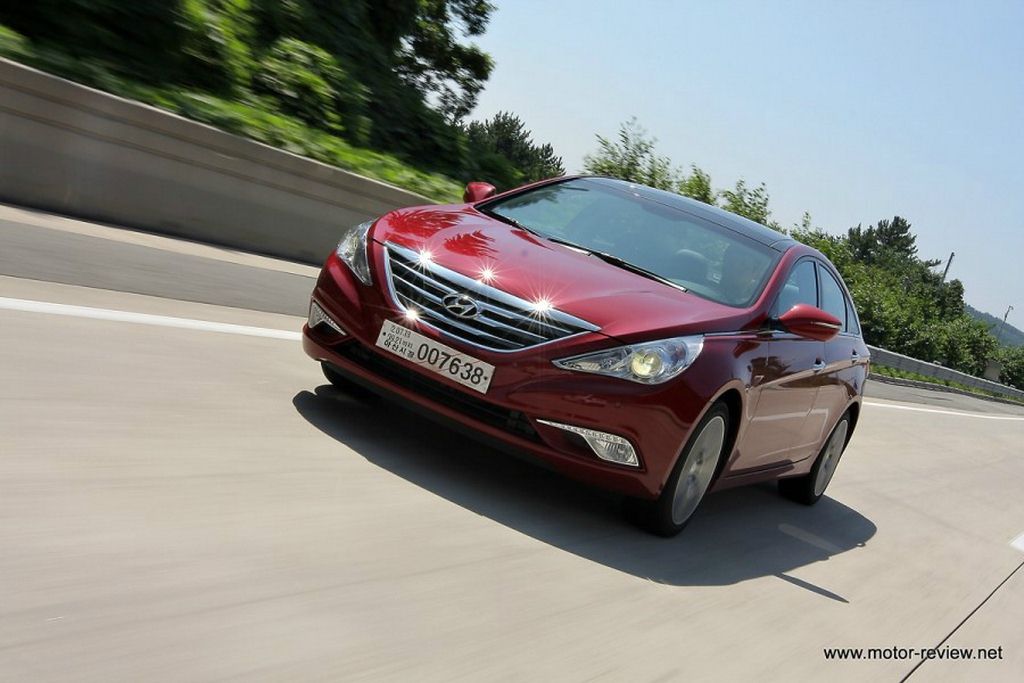 Hyundai has said that the new Hyundai Sonata will be launched next year in 2014. Hyundai said that the new Sonata will be re-styled and will feature many changes. This launch will be in the international markets first, in Hyundai's home market Korea, the American market, where it is the highest selling Hyundai car and the European market. The new Hyundai Sonata should be launched in India a few months after its launch in these international markets, as the vehicle is brought down via the CKD route.
Hyundai said that the car's styling has been finalized and the development is in process. It is expected that the vehicle will be based on the same fluidic philosophy but will be made even more elegant. Hyundai said that the car's styling has been done in such a way that the Sonata still would be recognizable as a Hyundai Sonata, but the design will seem to have evolved out of its present design. The Sonata has re-styled headlamps and LED treatment on the new fog lamps.
The grille too will be changed from the present 'cascading waterfall' to a more subtle design, but will retain all the chrome. The rear gets updated headlamps and new 16-spoke alloy wheels will be introduced. The interior will be updated with more technology and new materials to make it more comfortable. The satellite navigation screen is larger and few other tweaks will be there. Currently there is no diesel engine for the Sonata. It is possible Hyundai will introduce diesel engine on the upcoming Sonata. These pictures give us a possibility of what Hyundai might do to the updated Sonata.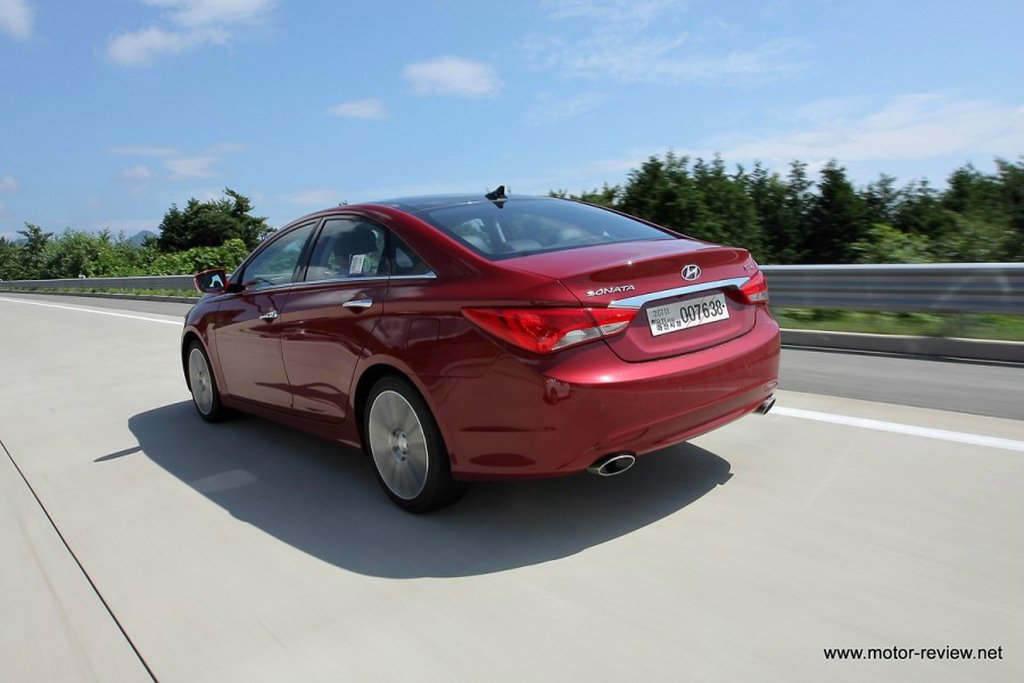 Source – Automobile Mag, Photo Credits – Motor-review.net