India Bound 2016 Skoda Superb Teased, Debuts In February 2015
The 2016 Skoda Superb will be based on the new MQB platform and is expected to get even more spacious, while several new features from higher segment models are expected to trickle down inside the cabin.
Inching closer to the global unveil, Skoda Auto has released new teaser images of the next generation 2016 Superb as it completed its first round of tests in Southern Europe, among other regions. Dressed in heavy camouflage, Skoda ensured to keep the design details of the new Superb under wraps with the world premiere scheduled at Skoda's home city Prague, Czechoslovakia in February.
Based on Volkswagen Group's new MQB platform that also underpins the new generation Octavia, the 2016 Skoda Superb will be miles ahead from its predecessor. The company had confirmed early on that the styling will be inspired from the VisionC concept showcased last year at the Geneva Motor Show and the test mule's silhouette stands testimony to the same. Skoda's new flagship saloon will also get longer and wider over the outgoing model. The boot capacity has also increased to 625-litres, which can be increased to 1760-litres with the rear seats folded.
On the inside, the 2016 Skoda Superb will come with improved infotainment and connectivity options including the new MirrorLink technology that debuted on the Fabia. As seen in the images, the cabin fit and finish has gone up by a whole notch and there is increased headroom and legroom on offer, especially at the rear. The instrument console is most likely to be an all-digital unit, inspired from the one seen on the new generation Passat. In addition, the new Superb will feature wireless charging solution for charging mobile phones and on-board WiFi.
To get higher fuel efficiency and lower CO2 emissions, the 2016 Skoda Superb will come with a host of driver assist systems including lane-departure warning, adaptive cruise control and also adaptive dampers for improved ride quality. Sharing several components with the new generation Volkswagen Passat underneath, the new Superb is most likely to get the all-new Bi-Turbo 4-cylinder diesel engine with 240 PS of power added to its lineup, while the V6 engines will be discontinued on the next generation model.
The Skoda Superb has a strong following in India as well, for the enormous amounts of space and power that can even put certain luxury offerings to shame. The Superb is set to compete against the Toyota Camry, Audi A3, Volkswagen Passat, Honda Accord and the likes globally. Expect the next generation model to reach Indian shores only by late 2016 and it will continue to be brought in via the CKD route in the country.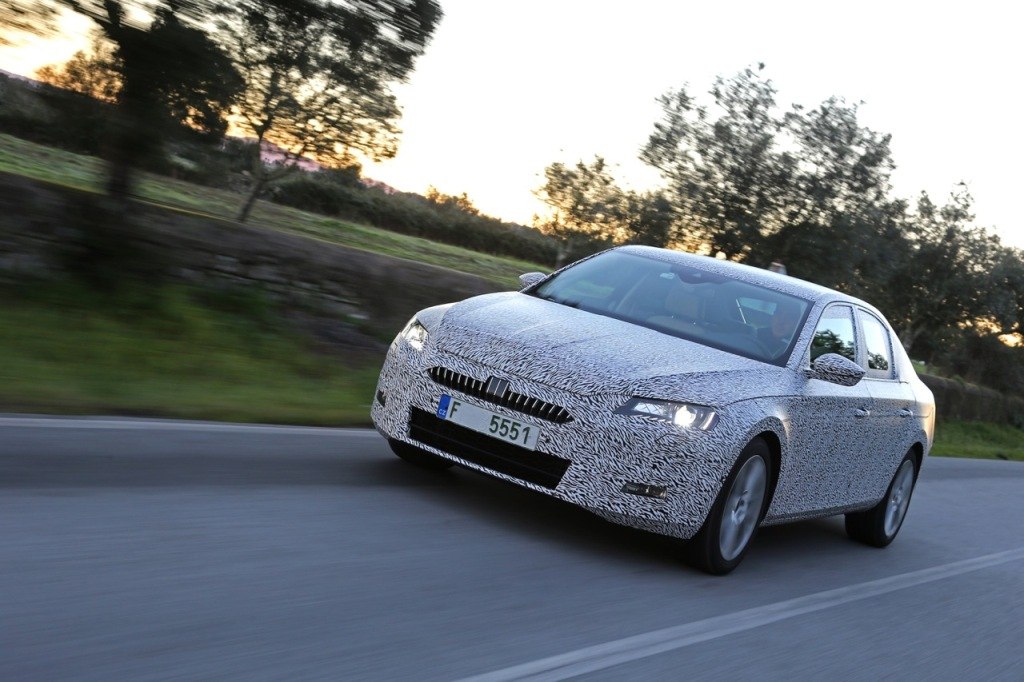 Images Source – Auto Forum and Auto Bild