India Spec Second Gen 2017 Chevrolet Beat Revealed
General Motors has unveiled its second generation Beat for the Indian market. The car has got an extensive facelift with a lot of new parts to give it a fresh look. It will also reportedly get updated engines, and is expected to be launched next year.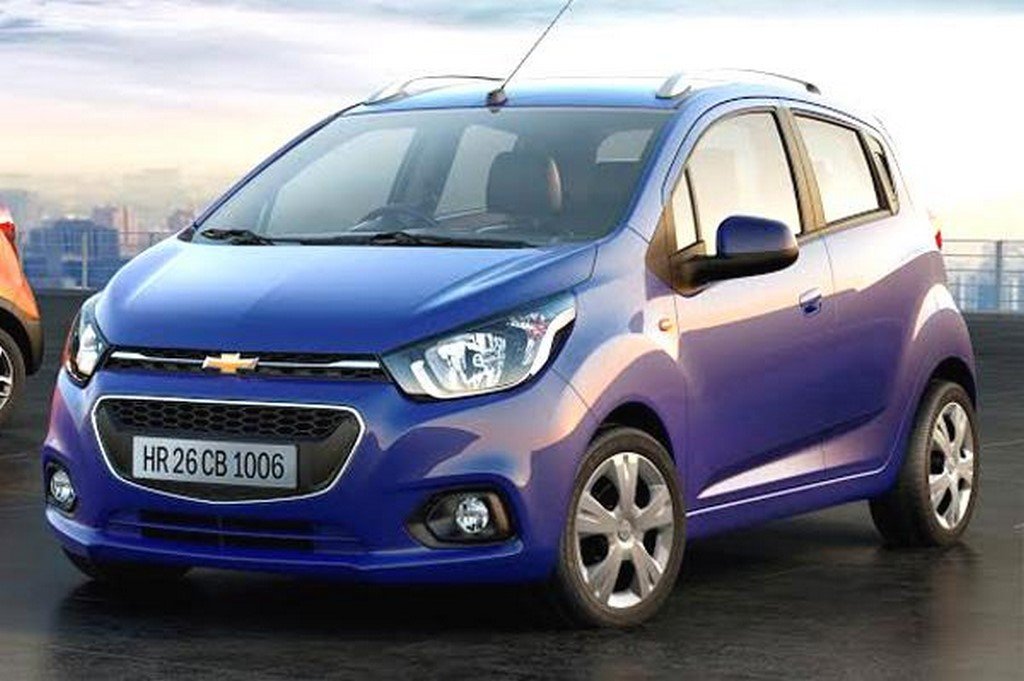 After recently scrapping their plans of launching the Chevrolet Spin MPV, General Motors have pulled the drapes off its new Chevrolet Beat for India. The car has undergone a serious face-lift and ends up looking quite grown up, and less quirky than the model it replaces. The new Beat will also reportedly get an updated engine. The car is expected to go on sale early next year.
On the design front, quite a lot has changed coming from the older product. The 2017 Chevrolet Beat gets a completely re-worked front, which looks fairly similar to the 2016 Chevrolet Spark that saw a global release. The front now looks a lot less quirky courtesy the smaller headlights. The front bumper has got a complete re-design and comes off looking quite grown up. The grille is now a bit longer, due to the smaller headlamps, and gets chic chrome lining to uplift the overall looks. The fog lamps have been neatly integrated into the front bumper, and the headlights now look sharper. The car also gets a new hood with sharp lines and arches.
On the side, the slightly flared wheel arches house all new alloy wheels. While their size is difficult to gauge, the design blends well with the car. It also retains the C-pillar door handle for the rear doors, a trend which was started by the older car. The rear has still not been revealed, but judging by the looks, it will also take heavy inspiration from the new Chevrolet Spark. The car does seem to have a good stance, judging by the pictures.
On the mechanical front, the second generation India specific Chevrolet Beat will continue to be underpinned on the old car's M300 platform and not on the latest gen Spark sold globally. There have been reports that the Beat will get updated engines. The engine is expected to be a 1.0-litre 3-cylinder unit, which is derived from the-1.4 litre engine that is offered with the 2016 Spark. The Beat still seems to have maintained its youth-centric image, and even with the revised deign, it comes off looking rather cool.
2017 Chevrolet Beat
– The new iteration of the Chevrolet Beat gets a complete design overhaul
– The new design looks heavily inspired from the 2016 Chevrolet Spark
– The engines will also receive refinement and efficiency updates
– Launch is expected only next year