Indian Custom Black Bullet Scout Motorcycle Revealed [Video]
The custom built Indian Scout takes cues from the bikes of the 1950s and early 60s with a fork mounted bullet fairing that was used back in the day for land speed and track races in the US.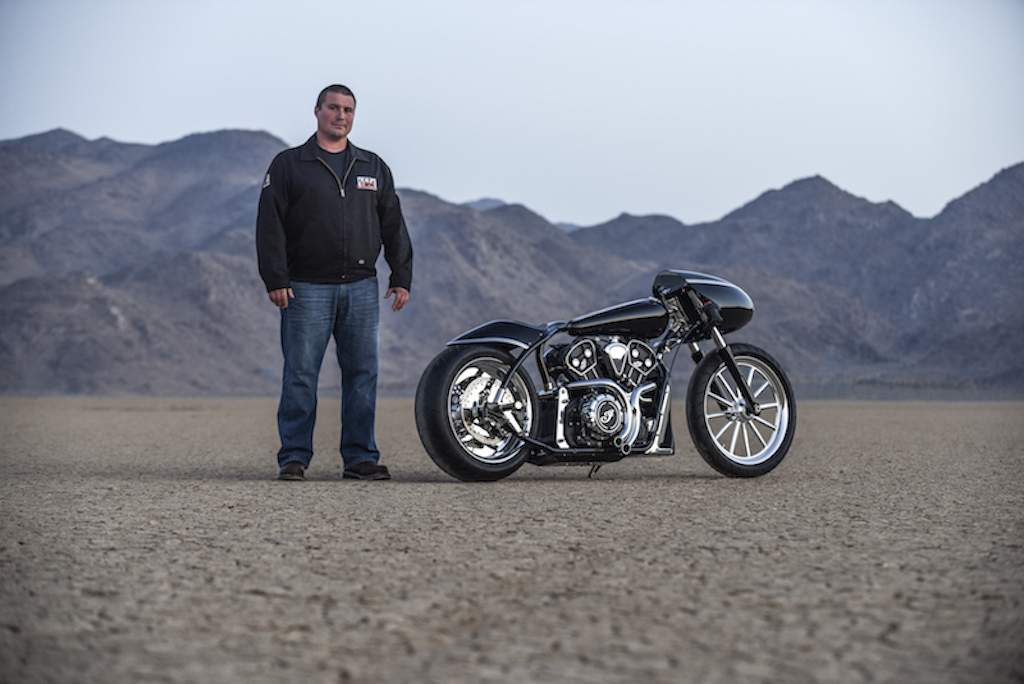 Indian Motorcycles recently unveiled their new fully black Bullet Scout custom motorcycle that has been made with the sole purpose of racing at the Bonneville Salt Flats. Taking cues from the original pure speed motorcycles of the 50s and 60s, the custom Indian Scout is the creation of Jeb Scolman, the same hot rod custom bike maker responsible for the Spirit of Munro that was built to celebrate the launch of the Thunderstroke in 2014. For this build, Jeb was handed a 2015 Indian Scout 1200cc engine and a simple instruction to build what he wanted out of the same.
Following instructions to the tee, Jeb brought in his flawless custom metal work inspired by designs of pure speed motorcycles with a fork mounted bullet fairing and the most minimal frame possible. Back in the day, the motorcycle racers started to adapt nose cones for better aerodynamics and the same has been used on the custom Scout. As the bike took shape, Indian started calling it the 'Black Bullet', as the minimal body work and stout yet simple frame wrapped around the engine made for a compact and fast going bike.
The custom completely handmade Indian Scout comes with bullet shaped fairing incorporating the headlight and tight clip-on handlebars mounted to the rear axle for as streamlined a rider position as possible. The custom bike also gets a minimal seat and controls designed for the single purpose of exploring the bike's potential at top speeds. Jeb even cast a custom intake manifold to turn the throttle body sideways and allow for an even tighter engine packaging.
Built for purpose, Indian will be taking the Black Bullet to the Bonneville Salt Flats in the future to do speed runs much like the original models from the era gone by. Meanwhile, make sure to check out the bike in action in this video below.
Catch All The Latest Videos, Subscribe To