Indian Patents Sophisticated Radar & Camera-Assisted Safety System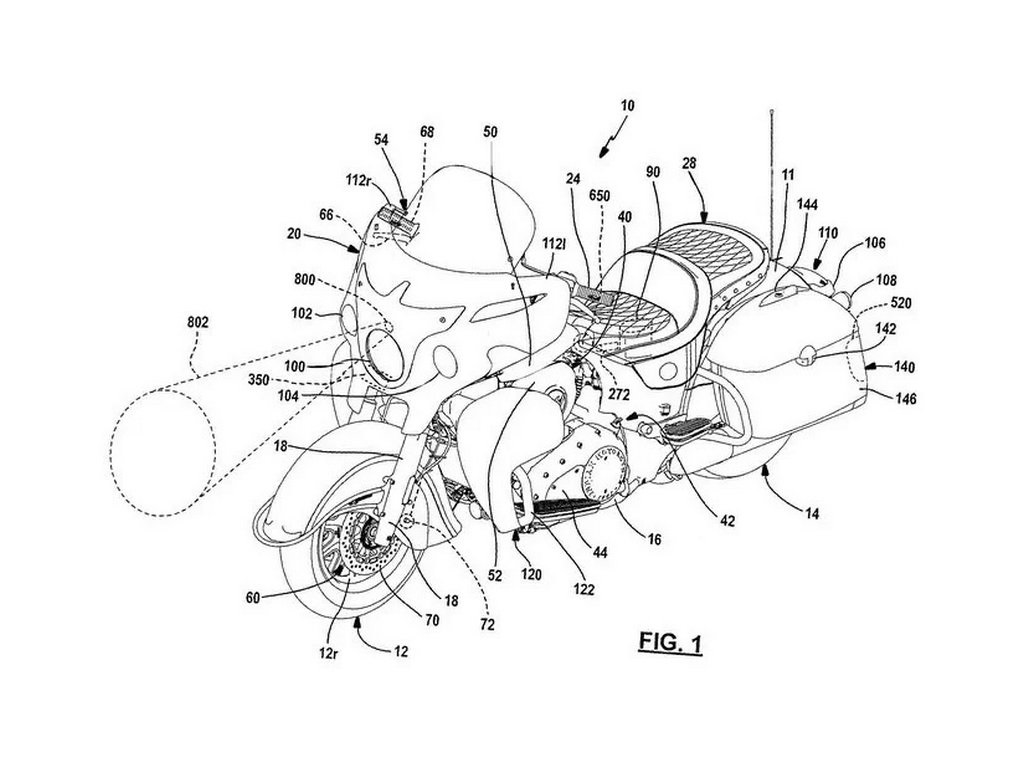 The new camera and radar safety system from Indian Motorcycle could debut in the near future
Indian Motorcycle has developed a radar and camera-based safety system for its bikes, recent patent applications reveal.
Radar-guided cruise control is not new and motorcycles like the Ducati Multistrada V4, BMW R 1250 RT, KTM 1290 Adventure S all have it at present.
Nonetheless, in the pursuit of safety, Indian has developed a more advanced version of the safety tech, one that uses both radar and cameras to alert the driver when necessary.
According to the patent applications, the Indian radar safety system has 2 rear-facing radars mounted on a bike's panniers. They are angled to cover both rearward left and right sides of the rider.
Then there are the rear-facing cameras of which there are 5 – 2 cameras on the engine crash bars, 2 on the panniers and 1 fitted near the tail lamp.
While the radar will be used to sense the position and movement of other vehicles, the cameras will relay an image to the rider through the display screen to show him or her about what poses immediate danger.
All these help make the adaptive cruise control system a lot more sophisticated. Also, there are lights (on the instrumentation) and haptics (in the rider's seat) which will indicate where the hazard lies.
Furthermore, the patent states that based on the risk factor, the safety system will either automatically flash the bike's hazard lights or flash the brake light and sound the horn.
Indian Motorcycle is expected to debut its radar and camera-assisted safety system in the not-too-distant future in many of its cruiser, bagger and touring models.