Indian Vehicle Manufacturers Ignoring Safety Standards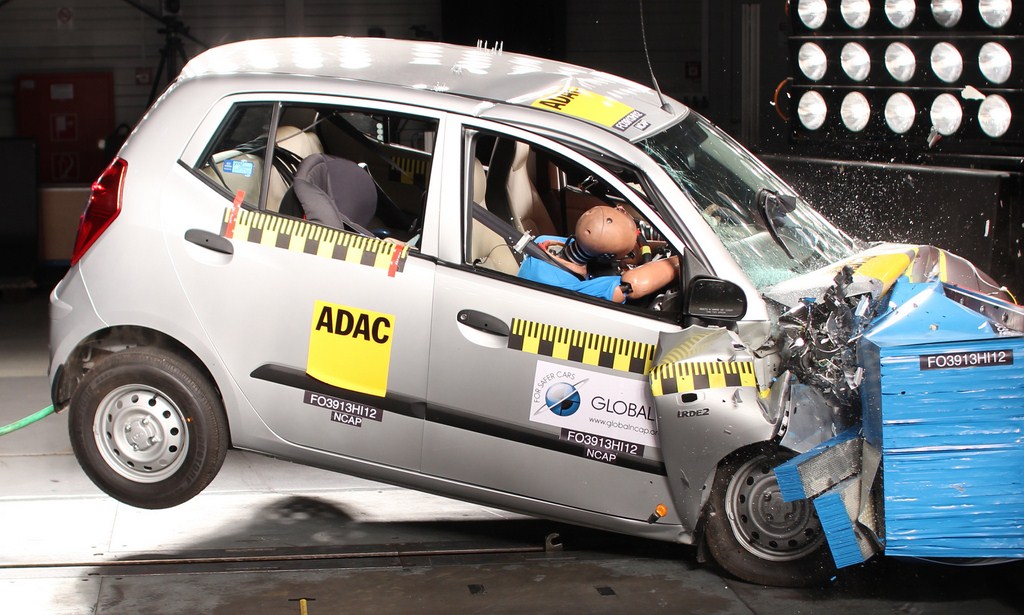 India has the highest number of road accident fatalities in the world that accounts for 10 percent of the world's population at 1.3 million fatalities, despite having only one percent of the world's vehicle population. The recent crash tests also revealed the safety levels of the popular made in India cars with most of them achieving zero stars in adult and child safety protection. In an advent to provide high mileage, the manufacturers are compromising on safety standards of the entry level cars.
A recent seminar on the Role of Corporates in Road Safety organised by the International Road Federation (IRF), a Geneva based global body working for safer roads worldwide was held to discuss the safety of Indian roads. Mr. Vijay Chibber, Secretary Ministry of Road Transport & Highways (MoRTH) while addressing his concerns pointed out that MoRTH's recent move to introduce ABS (Anti-Lock Braking System) on motorcycles was shunned by two-wheeler manufacturers asking for a couple of more years to introduce it.
With road safety such a big concern, ignoring the standard safety protocol is blatantly ignoring occupant safety on cars as well as two-wheelers. In India despite of repeated attempts from the government, helmets remain to be an optional choice for riders, while making pillion helmets mandatory has become difficult. There is also the lack of infrastructure, good roads and improved public transport that needs to be worked upon for improving the safety on our roads.
As per Mr. Secretary, the government is planning a 5-year target in order to reversing the accident growth to a negative by improving road engineering and public transport by adding inbuilt safety, paving new roads, adding proper signage across the highway, besides identification and remedy of black spots which account for almost 90% of road fatalities in India. IRF also suggested road safety audits on state networks which include improving the fault of road design, which is a major cause for road accidents in the country.
Mr. Chibber also conveyed that a car crash test facility will come up by the end of this financial year to ensure vehicle safety, while the NCERT will add road safety in the school curriculum in the next academic session. While the government is trying to play its part in improving road safety, its time manufacturers take some serious measures and stop delaying the inclusion of safety equipment in vehicles.