Is Rolls-Royce SUV Really Under Development?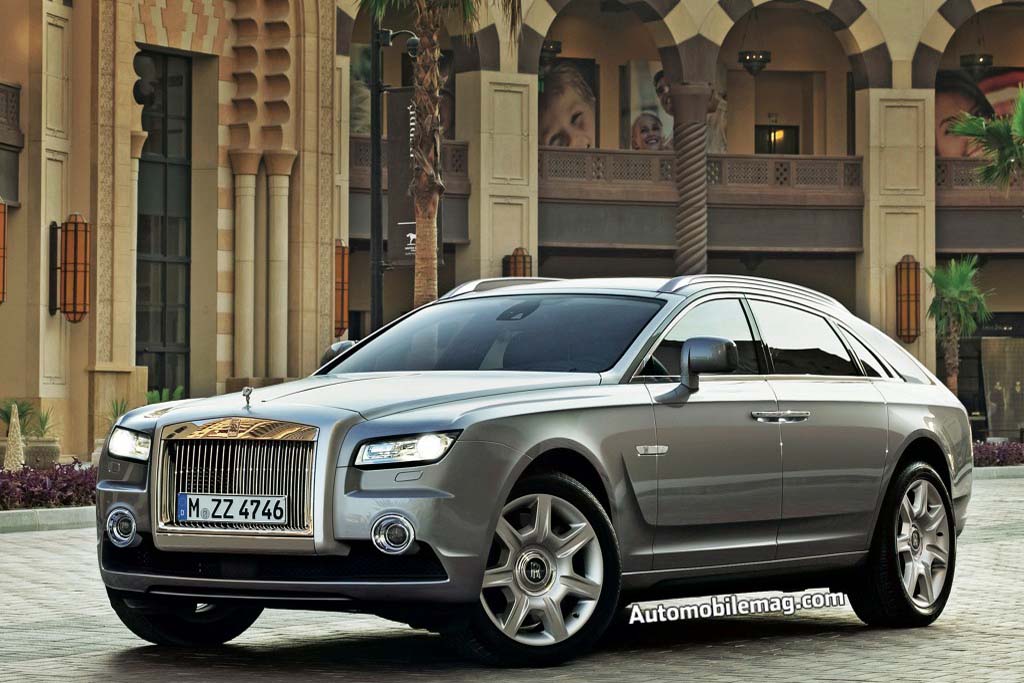 The blurred speculation about the Rolls-Royce SUV has been emerging from a long time which is not confirmed by the automaker yet. But the recently emerged information about the ultra-premium SUV, related to its construction and the powertrains considerations, boost the anticipations about the luxury SUV again. Rolls-Royce parent company, BMW, is contemplating the bedrocks of an ultra-premium SUV and is planning to share its underpinnings with the equally uncertain BMW X7.
The BMW X7 is expected to sit on a revised version of the X5 and X6 platform. The longer wheelbase platform that will be designed to accommodate the seven seat layout for X7, will also be the bedrock for an ultra-premium SUV that would provide lavish space for the four seat layout of the opulent Rolls-Royce SUV.
The earlier concept was likely to use the next generation Phantom platform, seems more extravagant and impractical as the Rolls-Royce SUV will cost twice the price of Lamborghini, Audi and Jaguar premium utilities which are also under development and due for the second half of this decade. The anticipated powertrain options are BMW's V8 twin-turbo engine that will be a breeze to accommodate in the chassis, but RR think of it as a pervert for the company's Prestige. The absence of a V12 engine will disappoint the prospective rich buyers, who are obsessed with the exclusivity of Rolls-Royce.
The more likely option is the reworked version of Rolls-Royce traditional V12 engine that churns out a whopping 600 BHP and 1000 Nm of pulling power. The other possibility is to power the model with a 4.4-litre, V8 hybrid engine that will produce around 650 BHP of combined power. The declaration of the first luxury SUV from the Rolls-Royce stable depends on the development of the BMW X7 as it will work as a bridge for Rolls-Royce's success in the low volume premium market.
Apparently Coach and Pullman are the proposed names for the new design and a debut is expected by 2018. The growing turbulence in development of ultra-premium utility vehicles engenders the magnitude of the segment in the coming years. However in the next few years, a new era in the luxury car market is inevitable.
Source – AutomobileMag