Is The KTM Duke 790 Overpriced?
Unlike the other segments where KTM has ruled, the middle-weight class sees them enter last to the party.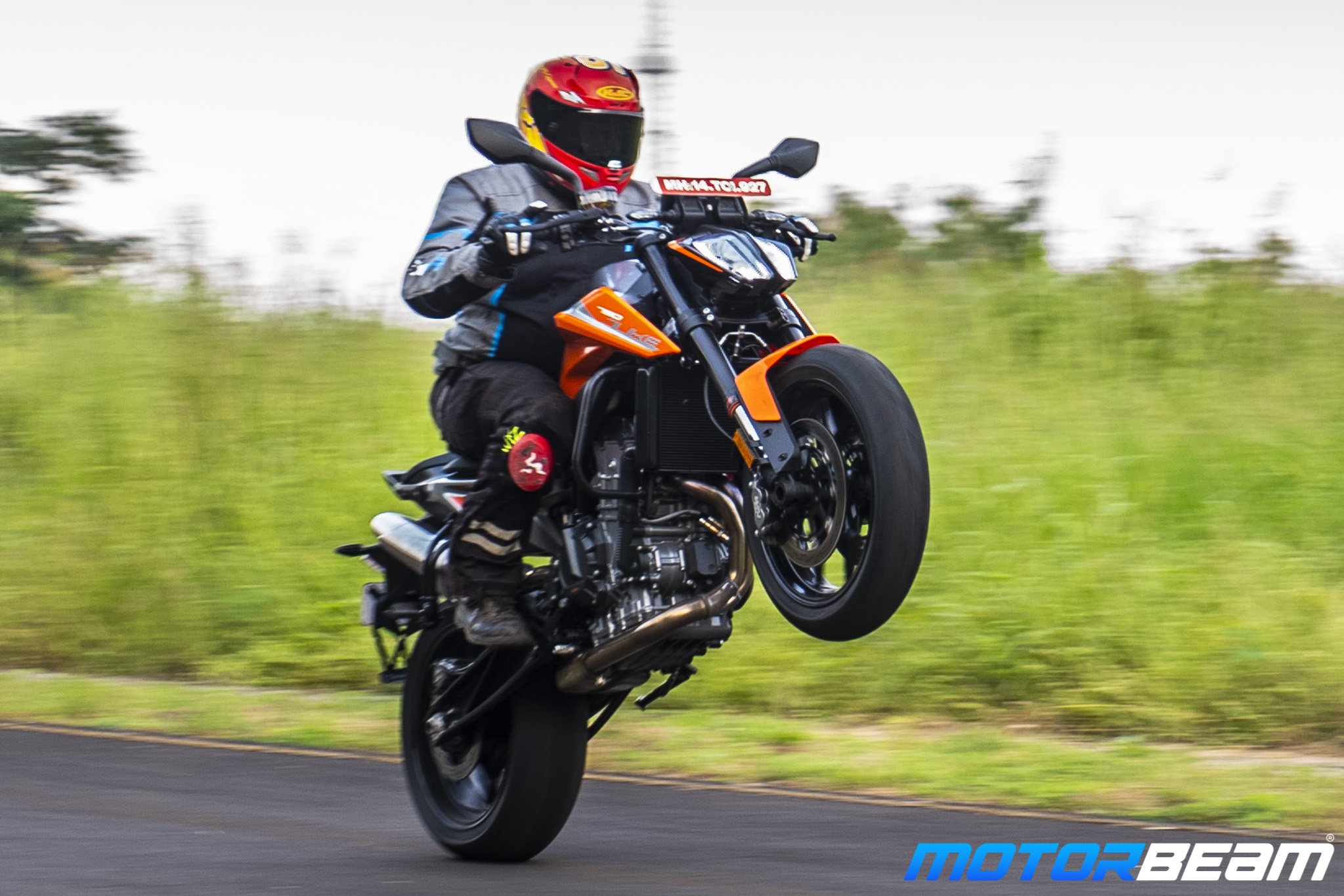 Ok, someone had to say it out loud and it's none other than me, a KTM owner and fan, the Duke 790 is overpriced, period. I know I echo the thought of a lot of you but KTM's pricing strategy of late has been very optimistic, not the value for money approach with which they entered the Indian market back in 2012.
When the Duke 200 was launched 7.5 years back, it was the deal of the millennium, today the same bike is sold for 50% more! I have post-graduated in finance so I understand inflation and rising costs have led to a price hike but the product is the same, no changes other than colours and further salting the deal (don't know such a proverb exists but if sweetening the deal is used, why can't I use its opposite?) is the single-channel ABS unit which seems ridiculous for a bike as potent as the Duke 200!
KTM's pricing strategy is all about premium, unfortunately some of their bikes don't have the premium appeal you would expect. Don't even get me started on the 125 siblings whose prices have been hiked so many times already in a short span, that I have lost count. But the Duke 250 not getting the gorgeous TFT console, the Duke 125 not getting the new KTM design, the Duke 790 missing out on Bluetooth function (available as a powerpart!) just doesn't make sense.
But what doesn't make any sense at all are the RCs! Launched around a year after the first-gen Duke 390, it's been more than 2.5 years since the second generation Duke 390 was launched while the updated RCs are yet to come. Either the RC engineering team was busy developing the 390 Adventure (which is yet to see the light of the day) or KTM hasn't cared one bit about the RC lineup (case in point we still don't get the RC 250 which is made in India itself).
The Duke 390 is still one of the best motorcycles around but Royal Enfield has questioned the VFM quotient of the orange monster by dropping twin-cylinder engined motorcycles at a similar price. If anyone would have made me bet in 2015, which company would give us an affordable twin, I would have uttered KTM without a second thought. KTM CEO also made bold statements about twin-cylinder bikes under 800cc being made in India for the world, none of that happened, forget twins, we still haven't got Husqvarna which has been postponed so many times that it could beat the Mahindra Mojo for the most delayed motorcycle launch ever!
But I have digressed way too much and that brings me to the KTM Duke 790, an absolutely fantastic motorcycle butttttt when you pay Rs. 10 lakhs, you expect nothing less. So what more has KTM got to the table? Lower interest EMI, more electronics, wider sales and service network? We expect all that from a KTM and more, and that more is a value for money pricing which the Duke 790 missed by a whole NINE YARDS!
You see, someone who is ready to pay upwards of Rs. 8 lakhs on a motorcycle, is extremely brand conscious, and the Duke 790 does come across as a bigger Duke 390, plus the 'bantai' image of KTM owners, doesn't gel well and justify the premium, definitely not when it uses the Duke 390's non-adjustable (front) suspension! A Triumph Street Triple S is just Rs. 30,000/- more in price while lending a better image to the rider in the eyes of the world, that does matter to a lot of people, just like price still matters even when you are ready to invest Rs. 10 lakhs in a motorcycle.
So what better can you get in the middle-weight segment for lesser monies than the Duke 790? The Suzuki GSX-S750 will save you Rs. 75,000/-, the Honda CBR650R will save you a lakh, plus give you 2 extra cylinders and a full fairing and the Kawasaki Z900 is more powerful while being priced Rs. 55,000/- less than the Duke 790. Meanwhile the Yamaha MT-09 is priced even worst so let's not even go there but no one expects the YZF maker to give us a well priced middle-weight, that expectation was only on KTM and they didn't live up to it.
Agreed that the Japanese competition doesn't have the same output numbers but considering the usage of these middle-weights, does that extra 10 horses even matter? I fret not and that's why a Rs. 2 lakh cheaper price would have been great on the Duke 790. Any brand can do CKD and CBU, with KTM we expected local manufacturing to change the very game of performance motorcycling (again) which they managed with the 390s!
Meanwhile, in some corner of India, unrealistic expectation of a Rs. 5 lakh price loomed large and far for the Duke 790. Who knew, KTM interpreted that as the downpayment expectation only! Jokes aside, I love KTM but I am not going to upgrade to the Duke 790, it's expensive and doesn't look special enough although it's an absolute beast to ride but in essence, feels like a bigger and faster 390 which is both a good and bad thing, a lower price tag could have helped tackle the latter!