Jaguar F-Pace Crossover Showcased At 2016 Auto Expo [Live]
Jaguar has showcased its first try at a crossover, the F-Pace at the 2016 Auto Expo. It will hit the Indian shores by the end of 2016.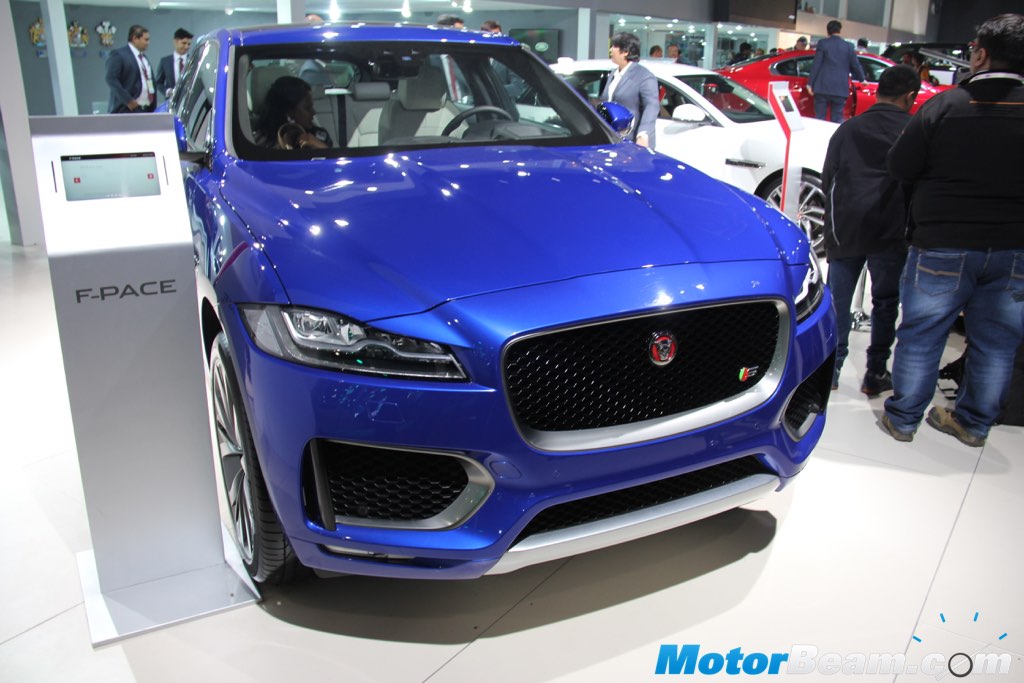 In the year 2013, Jaguar stunned the world by unveiling the C-X17 concept at the Frankfurt Motor Show. The brawny crossover concept took quite some time to be converted into a production version because Jaguar wanted to ensure no compromises are made. Now that it's out, we can say that it looks absolutely stunning. It has been designed by Ian Cullum, the man behind the breathtaking design of the F-Type sports car.
The Jaguar F-Pace is a crossover aimed towards performance and rich driving experience which differentiates it from other similar vehicle in the market. The British carmaker isn't marketing it as a SUV to avoid cannibalization with Land Rover vehicles. The front end is undeniably similar to other Jaguar cars and looks imposing. At the side, the large alloys draw your attention which then shifts to the coupe-like roof line. The rear gets F-Type like tail lights which look amazing.
The Jaguar F-Pace gets 4 engine options globally and we will get most of them here too. The range topping variant gets the 3.0-litre supercharged V6 engine from the F-Type which lends it a sporty appeal. Jaguar is hoping to bank on the F-Pace and the XE to gain volumes, something which is much needed to remain profitable. While the crossover will come to India by the end of 2016, the XE is being launched at the Auto Expo itself.
Jaguar F-Pace
– 4 engine options on offer
– Will be launched in India by end-2016
– Crossover has a sporty appeal