Jaguar F-Pace 25t Test Drive Review – Extremely Desirable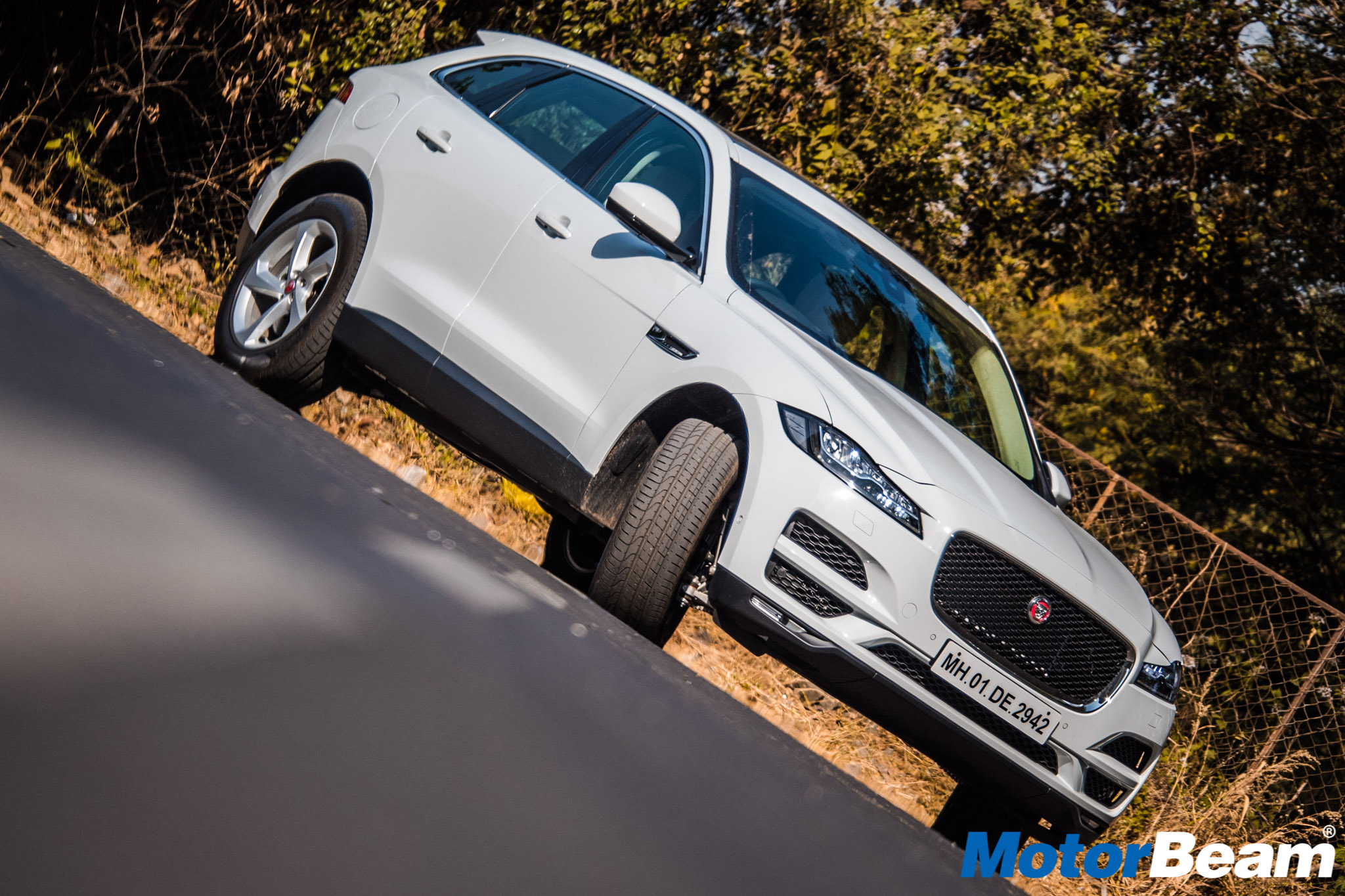 Jaguar F-Pace 25t Review
Car Tested: Jaguar F-Pace 25t; Road Test No. 1048; Test Location: Mumbai
Price OTR Mumbai: Rs. 75,71,207
The F-Pace is a wild-looking luxury SUV with great performance & dynamics
Jaguar's foray into the SUV segment with the F-Pace did come across as a surprise to many as the brand's sister concern is the ace in making off-road vehicles. Still, Jaguar did a fine job of differentiating the F-Pace from Land Rover's similarly priced offerings, making it the best selling Jag ever. Launched in India as a CBU, the British automaker was quick to start local assembly of the F-Pace in India and just recently launched the petrol model with both the engine options being available in a single Prestige trim. We drive the F-Pace petrol, which comes at a Rs. 3 lakh price premium over the diesel. We tell you if the 25T model has an upper-hand over the 20d.
Motor Quest: Jaguar unveiled the F-Pace in concept form as the C-X17 in 2013, unveiling the production model (codenamed X761) in 2015 with a world record 360 loop-the-loop. The company launched the F-Pace via the CBU route in India in October 2016 with 2 diesel engine options with local assembly of the 4-cylinder diesel commencing in November 2017 and the petrol version being launched in October 2018.
Exteriors – The Jaguar F-Pace looks unmistakably Jag while still retaining the SUV proportions. This is the brand's first SUV and manufacturers have rarely aced the designs of their first SUVs. But the F-Pace looks refreshingly different, very sporty and subtly elegant, all at the same time.
The F-Pace has all the Jaguar DNA in its design and looks outstanding
The front is dominated by a massive grille with the Jaguar logo sitting proudly, in red. The grille is really a highlight. It is massive and gives the car an intimidating presence. But in being very large, it does not end up looking excessive or out of proportion like the grille on the upcoming BMW X7. The grille sits well with beautifully designed headlights flanking on either side. The LED cluster of the headlight looks great too with brilliant detailing. The way the DRLs light up especially at night gives the Jag the desired angry cat effect.
The side is more conventional and that is actually a good thing. You will notice that the window line is a little higher up than in some SUVs and the wheel arches look properly big. This gives the relatively sleek F-Pace a typical SUV demeanour. The lines flow seamlessly across the body and the window roof slopes down ever so gently giving it a very balanced coupe-like look.
The rear is the best angle of the F-Pace. The taillights grab your attention instantly and they feel so in tandem with the rest of the Jaguar cars, particularly the F-Type. The taillights are short but wide and like the headlights, they boast of amazing detailing. The bulge on the boot lid looks nice and the spoiler atop the hatch gives it the sporty air.