Jaguar F-Type India Launch In July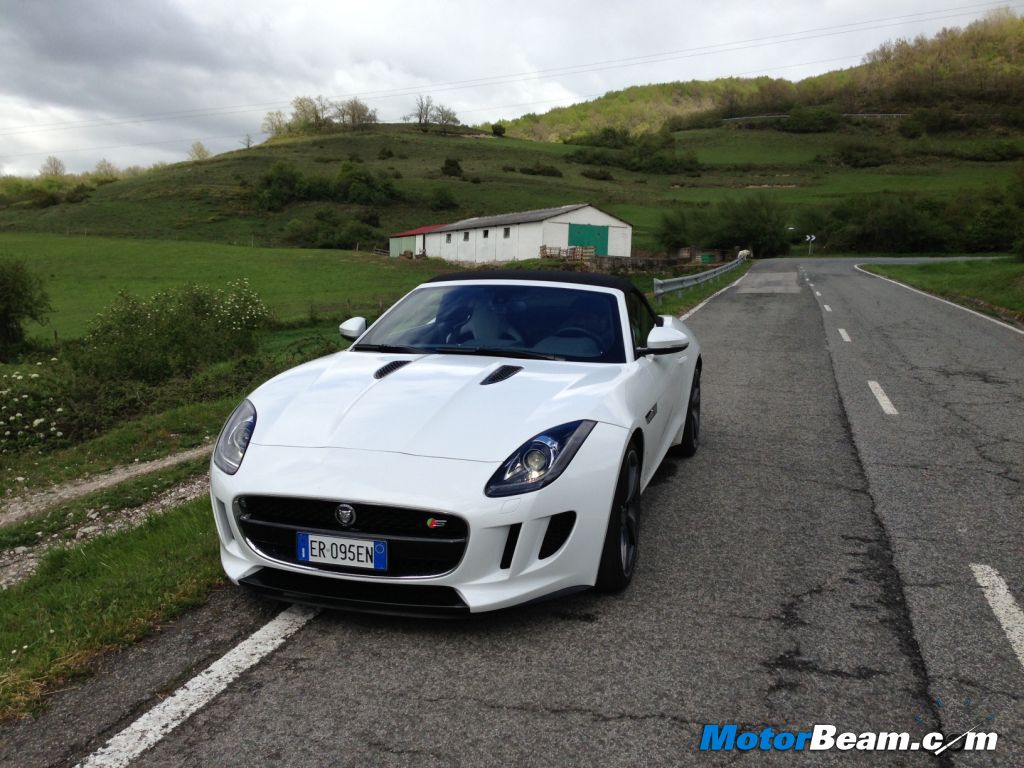 Jaguar will launch the new F-Type in the Indian market in July, offering it in two variants – the V6 S and the V8 S. The F-Type marks the return of the 2-seater Jaguar sports car and competes with the Porsche 911 Carrera and Aston Martin Vantage. The F-Type has taken more than 4 years to develop with the base V6 variant (340 PS) not coming to India. The sports car will be brought through the CBU route and pricing is expected to be between Rs. 1.3 – 1.5 crores. The recent hike in CBU duties has pushed duty on imported cars from 75% to 100%.
The Jaguar F-Type V6 S is powered by a 3.0-litre supercharged motor which produces 380 PS of power. This engine is unique to the F-Type and is not used in any other Jaguar model. The F-Type V6 S reaches 100 km/hr in 4.9 seconds and has a limited top speed of 275 km/hr. The more powerful variant of the F-Type is the V8 S which uses a 5.0-litre Supercharged engine to produce 495 PS of power. The V8 model reaches 100 km/hr in 4.3 seconds and has a limited top speed of 300 km/hr. All variants of the F-Type are mated to an 8-speed automatic gearbox, with paddle shifts as standard.
The Jaguar F-Type is a front engined, rear wheel drive car. The V6 S and V8 S models have key differentiators in terms of equipment levels, however the easiest way to put them apart is by looking at the exhausts. The V6 model gets dual exhaust pipes, while the V8 model gets quad exhaust pipes. The vehicle also has active exhaust system, which amplifies the exhaust note. This convertible model can have its roof down or up within 12 seconds and also has an electronically retracting rear spoiler.
[flickr size="center" float="medium"]http://www.flickr.com/photos/motorbeam/8027761391/[/flickr]