Jeep Compass PHEV Revealed
Jeep has officially revealed the plug-in hybrid version of the Compass Trailhawk.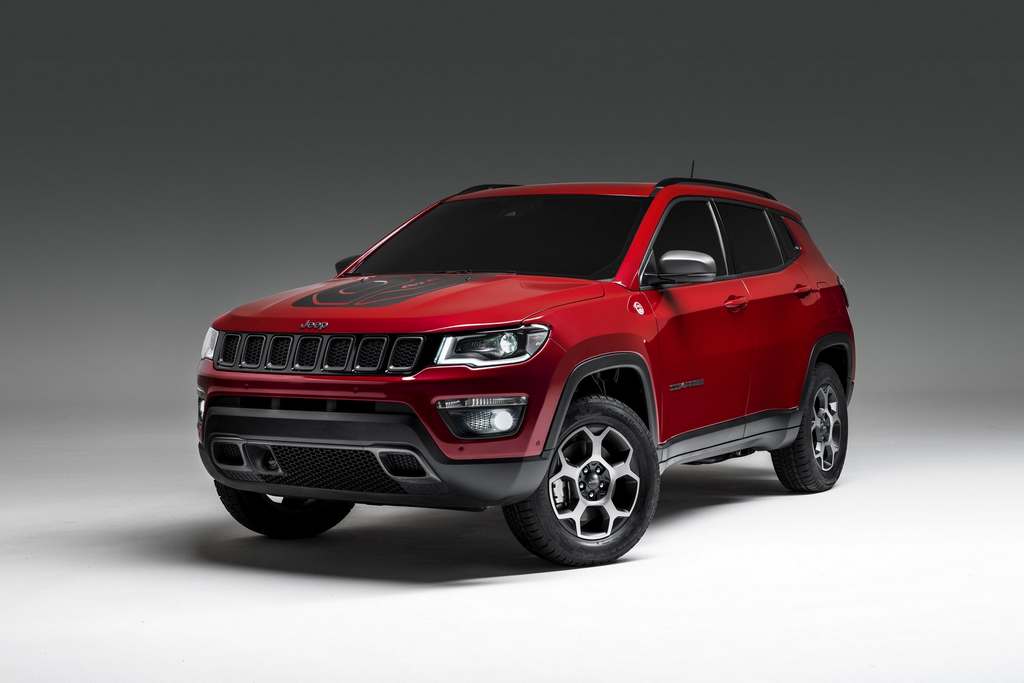 Jeep has revealed a PHEV version of the Compass at the Geneva Motor Show. PHEV is the short form of Plug-In Hybrid Electric Vehicle. The name itself talks about the now electric ability of the Compass.
The Jeep Compass PHEV is based on the manufacturer's Trailhawk Edition of the Compass which is soon to arrive in India. A new 1.3-litre turbocharged petrol engine primarily powers the Compass PHEV. Along with the new engine, an electric motor has been added in conjunction which takes the peak power output to a maximum of 240 PS. The petrol engine is capable of taking the Compass from standstill to 100 km/hr in about 7 seconds. With the pure electric mode, the Compass can hit a top speed of 130 km/hr and has a range of 50 kms.
Interestingly the petrol engine delivers its power to the front wheels whereas the electric motor sends power to the rear. This makes the compass comprise of an e-AWD system rather than the traditional  AWD or 4×4 drives. As it is with electric motors, the torque delivery is instant, right from the start. This makes the Compass a better handler and aids to its manoeuvrability on various types of terrain.
Jeep plans to bring in the PHEV version to the European markets by next year and eventually could bring all-electric models as well. However, there are no details if the Jeep PHEV version will come to India. We think the company might consider it at a later stage as the electric vehicle market in India is quite at a nascent stage.
Jeep Compass PHEV
– It features an electric motor along with a new 1.3-litre turbo petrol engine
– The Compass PHEV gets an e-AWD drive setup
– The electric motor alone has a range of 50 kms and a top whack of 130 km/hr